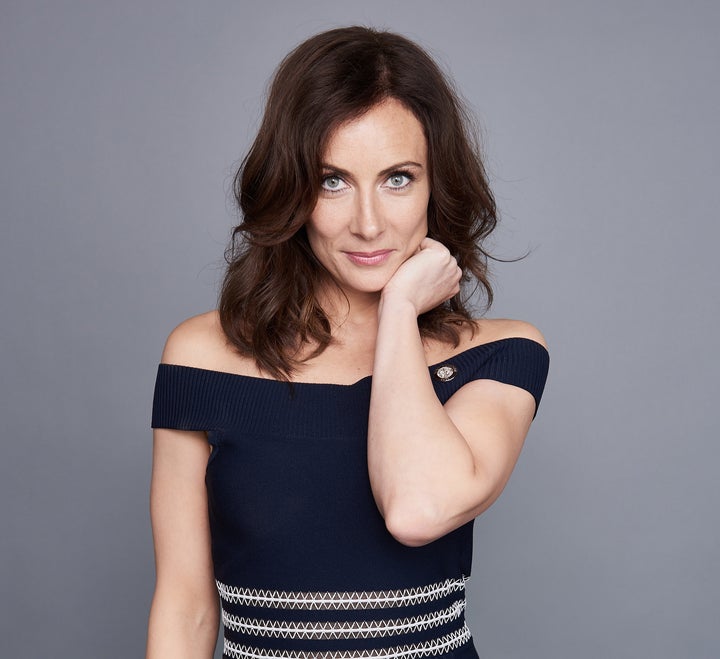 If Laura Benanti had her way, everyone would proudly call themselves a feminist.
In 2015, Benanti directed her "Nashville" co-star, Connie Britton, and herself in a tongue-in-cheek #AskHerMore video arguing the merits of asking women about their career accomplishments instead of their hair. The clip, which can be viewed below, may have been the first time the Tony Award-winning actress, 36, addressed feminism in any straightforward, public way, but her work on stage and screen has always exemplified a certain feeling of "girl power."
"I think that there's a misconception, particularly among young people and young celebrities, that somehow calling yourself a feminist means that you hate men," Benanti, who calls herself a "feminist with a capital F," told The Huffington Post. "I'm not sure when that nonsense began. All people should be feminists. All humans should be feminists. If you love a woman, you should be a feminist."
Benanti's list of indelible stage and screen roles is long, from Gypsy Rose Lee in "Gypsy" to Baroness Elsa Schraeder in "The Sound of Music Live!" to Alura Zor-El on "Supergirl." Though women in musical comedies -- and, in some cases, superhero tales -- aren't always as well drawn as their male counterparts, Benanti has consistently been praised for finding texture and even self-deprecating humor in every character she embodies.
The star's turn in the hit Broadway revival of the musical, "She Loves Me," might be the best showcase for her talents yet. She scored her fifth Tony Award nomination, and her first in the Lead Actress In A Musical category, for playing Amalia, a lovelorn Budapest shop girl who unwittingly falls for a hard-boiled colleague, Georg (Zachary Levi), after exchanging a series of letters through a lonely hearts ad. The show, which plays New York's Studio 54 through July 10, is a romantic comedy in every traditional sense, yet Benanti's Amalia is a quirky and strong-willed woman who is never a victim of circumstance.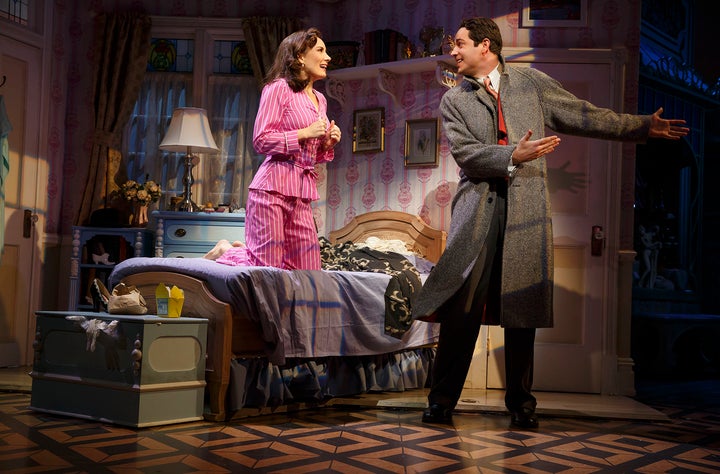 With so many people turning to the internet to find love, the message of the piece resonates more now than it did when it premiered in 1963, she said. Then, of course, there's the glorious score by "Fiddler on the Roof" composers Jerry Bock and Sheldon Harnick, with show-stopping tunes like "Vanilla Ice Cream" and "Will He Like Me?" that seem as if they were written specifically for Benanti.
"It's difficult, as a soprano, to find roles that highlight my comedic skills," she said. "For me to get to sing an incredibly difficult, beautiful, glorious, operatic score while being funny… it's the culmination of everything that I work on, everything that I try to do well."
As thrilled as she is by her Tony nod, Benanti doesn't have an acceptance speech planned for the June 12 ceremony in New York. She expects Cynthia Erivo, who stars in the Broadway revival of "The Color Purple," to nab the award in her category. Ultimately, she isn't hung up on those types of accolades.
"I feel happy that in the year of 'Hamilton,' which is an incredible juggernaut, that we're representing classical musical theater in a way that feels fresh, funny and heartfelt. For me, my win is my nomination," Benanti said. Besides, she added, "I don't think critical acclaim should be the reason that we do anything. I honestly think that's when people lose their artistry and start being vapid business automatons."
Besides, Benanti has plenty of other personal and professional reasons to celebrate. Having tied the knot in November 2015, she and husband Patrick Brown are still very much in their honeymoon phase. When "She Loves Me" concludes its Broadway run, she said she plans to pitch two separate projects – one for television, one in a "hybrid digital" space – for herself. She's also writing a comedic book of essays, I Stole Your Boyfriend And Other Monstrous Acts On My Way To Becoming A Human Woman, which she described as a "cautionary tale for young women" that's about "putting your friendships first and putting yourself first."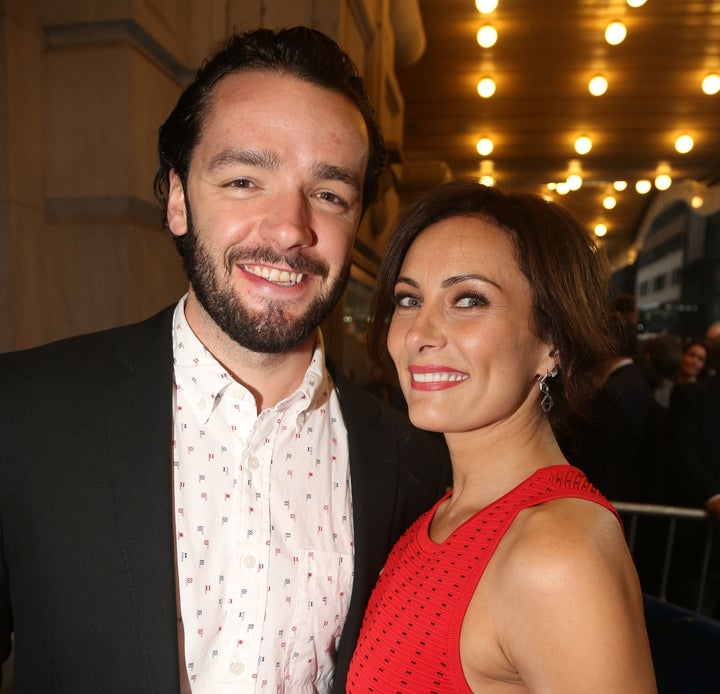 May 16 will bring about another milestone: the first-ever, career-spanning stage retrospective of her work. Conceived and hosted by theater journalist Steve Schonberg, "We Love Her: A Celebration of Laura Benanti" will take place at New York nightspot Feinstein's/54 Below, featuring live performances by Michael Arden, Jeremy Jordan, Julia Murney and Alexandra Silber, among other stage and screen stars.
Schonberg, who is the editor-in-chief of the theater website, Center on the Aisle, praised Benanti as "an incredible talent and one of the kindest and most giving people in the industry" and called the collaboration "an honor." The show quickly sold out, but segments will be streamed live on the venue's official Facebook page and Center on the Aisle's official Facebook page.
For her part, Benanti said she is "blown away" by the recognition.
"I can't believe that I'm in a place in my life where not only do I get to do what I love every single day as my job, but that I get to be honored," she said. "It's beyond my wildest dreams."
Before You Go
Michelle Obama Brings "Broadway At The White House"
Popular in the Community