To many, the thought of running into an ex at a coffee shop, a bar or just about anywhere is utterly torturous. However, for Boston-based photographer Laura Beth Reese, the idea of reconnecting with a previous lover was intriguing. The possibility of revisiting the passion of a past relationship, rekindling the fond memories two people once shared, no matter how forced the scenario, was too tempting to resist. And since she's a photographer, she brought her camera along for the ride.
"For as long as I can remember I've had a difficult time letting go of past relationships, whether they be romantic or not," Reese explained to The Huffington Post. "Even though I understood why my relationships ended, I could never completely move on. Whether I was with someone for a month or a year, I continued to love them in some way after the relationship was over. Truth be told, I missed them. I thought photographing them would give me an excuse to see and reconnect with them again."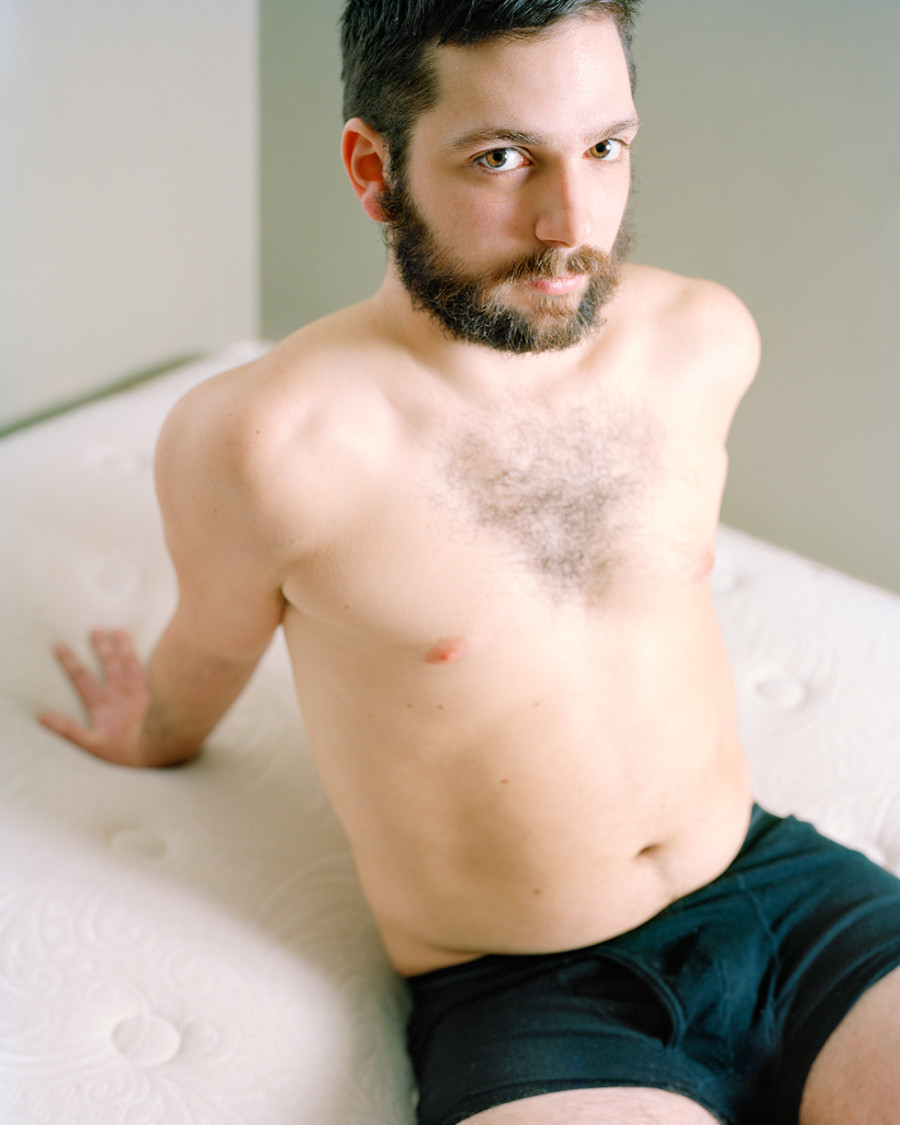 Reese reached out to old flames from throughout her life via Facebook and email, whether they dated at age 13 or 24. "When I began the project, I thought that taking the photographs would help me reclaim some of the power that I felt I had lost in the relationship," she explained. "But what I found is that they actually have all of the power. Rarely do they just agree to be photographed with no strings attached. They often want something in return."
According to Reese, the portraits are most often taken in the subjects' homes, with very little planning done beforehand. The whole ordeal takes from one to two hours, though, from Reese's description, it feels like much longer. "Photographing an ex-boyfriend is a very uncomfortable and awkward situation to begin with so I am generally a mess during the shoots," she said. "I forget steps, drop things, and fumble around. I'm not able to handle myself with the grace and poise that I wish I could, which makes me feel really exposed and defenseless."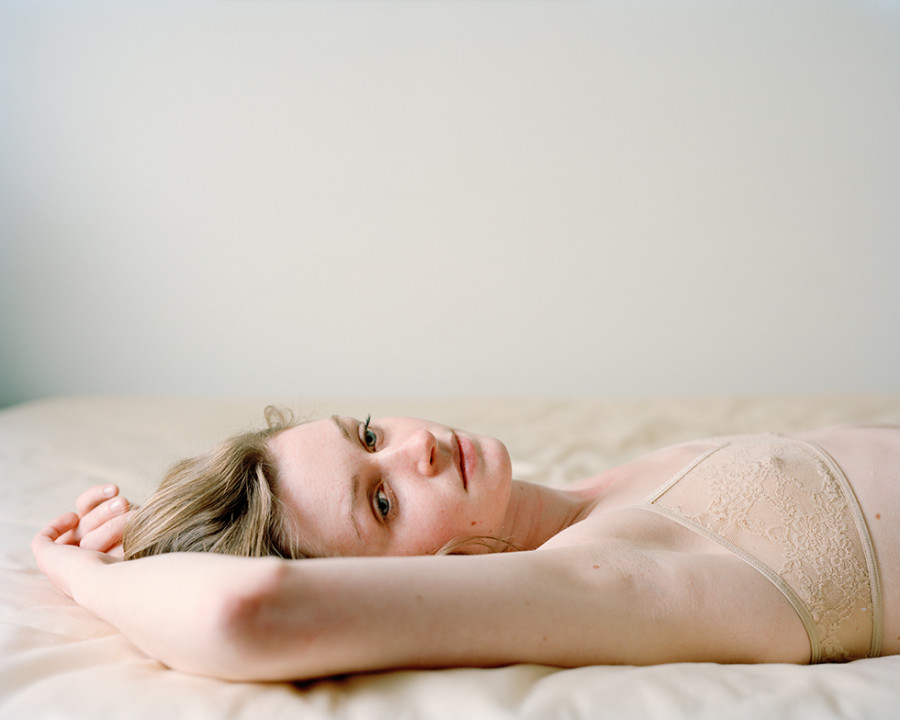 The resulting images, often featuring a stripped down subject in his or her underwear, radiate an unsettling combination of intimacy and rigidity. From one angle the subject appears like a lover, from another, a total stranger. The dynamic of the room is nearly impossible to read, at once emanating both heat and frost. The tension is palpable.
"I think the fact that the process and these photos are completely staged helps to emphasize the idea of the series. I'm using the pictures as a way to reconnect with the men from my past, but it's a very forced and contrived connection. I wouldn't even be with them if I weren't making the photographs for the project. I think by staging the portraits they often end up being really rigid and awkward, which reflects the reality of what was happening when I was taking the picture."
Breakups are rough for countless reasons. Through her work, Reese goes where few have gone before -- back into the bedroom of a lost love in an attempt to capture the closeness they once shared. "To me, the series is about the nature of intimacy," Reese said. "I'm thinking about what it means to be intimate with someone and different ways that we as humans connect with each other. It's not really about getting closure, but about being close with someone that I care about and working with that person to try to make an interesting and beautiful photograph."
Support HuffPost
The Stakes Have Never Been Higher
Related
Popular in the Community