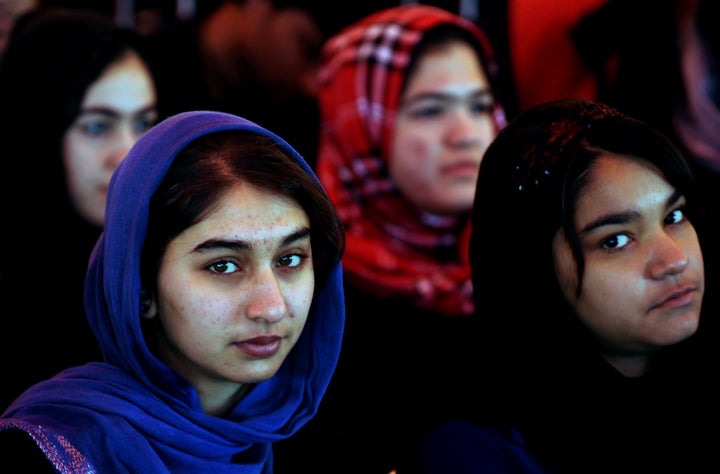 Invest in women and you change the world.
Many have come to that view and now former First Lady Laura Bush is using her platform to focus attention on women in one of the toughest countries in the world: Afghanistan. Mrs. Bush has been involved in promoting and talking about women's rights to work and receive an education education since the U.S. invasion of Afghanistan in 2001. Today, she is gathering leaders from government, business and civil society to keep the spotlight on these issues.
Among her guests heading to Dallas to convene at the Bush Institute for a two-day gathering on Afghan women's rights and economic power: World Bank President Bob Zoellick, Global Women's Ambassador Melanne Verveer, and Afghan businesswomen Fatima Akbari and her daughter Shahla.
At a time when the news cycle has nearly forgotten the war in Afghanistan given the devastation in Japan and political upheaval in the Middle East, the idea is to put the nation and its women back in the headlines. Panels will take on how to foster entrepreneurship and explore ways that companies like Kate Spade can invest in Afghanistan and provide jobs for women.
Women entrepreneurs have flourished in the country in the past decade. Women turned to entrepreneurship during the Taliban years to help their families survive. And now many are out in the open running companies ranging from construction firms to dried fruit processing to soccer ball exporting and business consulting. While some are focused on microfinance, others are running full-fledged small and medium-sized firms.
The question now is what comes next as the American public grows increasingly weary of and concerned about the direction of the Afghan war, now America's longest-ever. Will Afghan women have a seat at the table and a voice in any negotiations that determine the future of their country? And will they continue to be able to start businesses and work outside the home if and when the Taliban take on a greater role in their government?
All of these issues remain to be decided. And they are certain to arise in Dallas this week.
REAL LIFE. REAL NEWS. REAL VOICES.
Help us tell more of the stories that matter from voices that too often remain unheard.