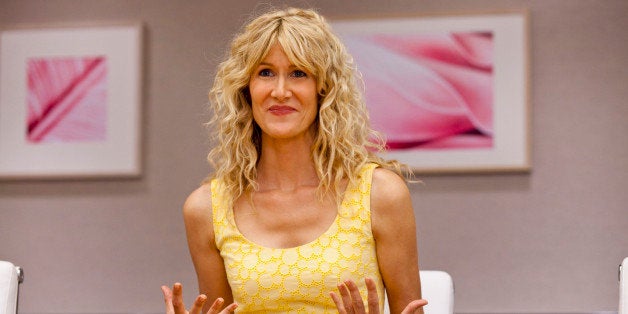 "The Comeback" returned in all its uncomfortable, meta glory on Sunday, marking another departed show's resurrection. Nine years after the HBO comedy got the ax, Lisa Kudrow and Michael Patrick King's cult favorite joins a list of reanimated series that already includes "Arrested Development," "Veronica Mars," "Firefly" and "Community."
That raises questions about another beloved HBO show that went off the air before its time: "Enlightened," which ended in 2013 after two acclaimed seasons and one "very difficult decision." Last week, HuffPost Entertainment caught up with Laura Dern, who starred in and co-created the show with Mike White, and of course we had to ask whether seeing "The Comeback" return gives her impetus to resuscitate "Enlightened."
"Well, I've gotta say, now that 'The Comeback' has returned, we can never say never, even if it's nine and a half years later," Dern said. "So that's exciting. I know that the story closed now, but I guess you never know. Oh my God. I would play Amy any day of the week. I just love her so much, so it would be impossible to say no to getting to be in her skin more, as excruciating as it is."
Therein lies another way "Enlightened" is akin to "The Comeback." Dern's Amy Jellicoe and Kudrow's Valerie Cherish, for all their good intentions, both operate with a cluelessness that borders on narcissism. They've oblivious to social cues, and we're left cringing at their haplessness -- and rooting for them along the entire journey.
"I love it," Dern said when asked about the characters' wince-inducing awkwardness. "Lucy was my hero. I was raised on 'I Love Lucy,' so that's my favorite kind of audience experience. So I love playing those kinds of characters and hope that, if not with 'Enlightened,' with other things, I get to explore that uncomfortableness in drama and comedy."
If not, we'll be over here channeling old-school Amy Jellicoe:

Read the rest of our interview with Laura Dern when "Wild" opens next month.
Calling all HuffPost superfans!
Sign up for membership to become a founding member and help shape HuffPost's next chapter