The internet has been devoting its precious time to dissecting who the last Jedi might be when all the while we have no clue who Dern is playing in the upcoming installment. Having mostly starred in independent films and prestige HBO fare like "Enlightened" and "Big Little Lies," it will be Dern's first blockbuster since "Jurassic Park" in 1993 (not counting her brief "Jurassic Park III" appearance). Given her résumé, she is not among the actresses one would expect to appear in a galaxy far, far away.
During a recent interview with The Huffington Post for Build Series, Dern talked about what drew her back to the world of big budgets and visual effects. "Jurassic Park" famously introduced groundbreaking CGI that became the norm for blockbusters, and Dern recalled being flabbergasted at Steven Spielberg telling the cast he would "paint in" the dinosaurs in post-production. Because of that experimental approach, the experience felt akin to that of an independent project.
Today, Dern pointed out, major Hollywood studios are poaching indie directors to shepherd blockbusters. Case in point: Rian Johnson, the "Last Jedi" auteur responsible for "Brick" and "Looper."
"He's made a few beautiful, small, independent films, and now has this opportunity to be writing and directing a 'Star Wars,'" Dern said. "So it's an exciting time where it's all blurring together a bit. Even though the experiences can be radically different, there are innovators everywhere you look. Cable television is the new United Artists. It's a space where you can go and they give you autonomy and you make what you want to make, at Netflix or HBO. That's so exciting."
Watch Dern's full Build Series interview with "Wilson" director Craig Johnson and co-star Isabella Amara below.
Before You Go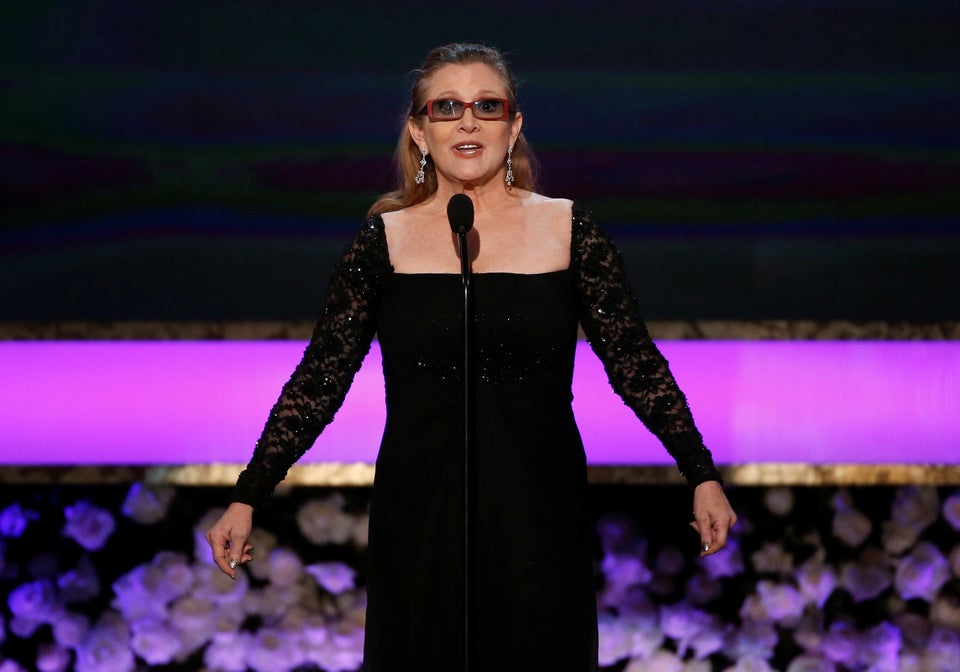 Carrie Fisher's Best Quotes About 'Star Wars'