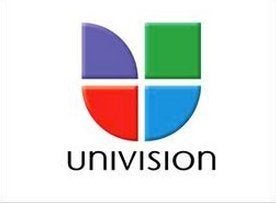 The now-deceased CEO of America's largest Spanish-language radio network ridiculed a Latino executive's accent, complained about her age, paid her less than other senior-level executives and in late 2008 fired the woman without work-related cause, a federal employment discrimination suit filed in New York this month claims.
The suit, filed by Laura Hagan, former Univision National Radio Sales president, says former Katz Media CEO Stu Olds created a hostile and discriminatory work environment. Olds, 60, died of leukemia in late 2010.
Univision National Radio Sales is a division of the Katz Media Group, which is owned by Clear Channel. Univision National Radio Sales has a contractual agreement with Univision Communications to sell advertising for its 70 radio stations in the U.S. It reaches 16 million listeners each week, according to the company's website.
Hagan, 66, a native of Ecuador, claims that when fired in 2008, she was the only employee of Hispanic descent working in the executive ranks of Univision Radio's national sales team.
Neither Hagan nor her attorney responded to requests for comment by deadline Monday. Katz Media spokesman Michael Sherman said the company does not comment on employment matters.
Hagan worked for Univision from 1987 to 1991 and rejoined the company in 1994 where she remained until Olds fired her in October 2008, according to the suit. During this time, Hagan served as the company's vice president of sales and executive vice president of sales before being promoted to president. Over the course of Hagan's last six years at the company, the ad sales division outperformed the company's projections. From 2002 to 2008, Radio, Inc., a trade magazine, named Hagan one of the "25 Most Influential Women in Radio."
But things did not always go smoothly inside the company, according to the suit. In 2004, Olds allegedly altered a photo that was either of Carmen Miranda or the Chiquita Banana lady to include Hagan's face. Olds allegedly displayed the image at a 2004 meeting in Miami that was attended by 250 Univision managers.
In a January 2004 interview with RadioyMusica.com's Radio and Records Hagan described herself as someone who immigrated to the U.S. at a very young age, attended two years of business school and prized opportunity in her work environment. She also spoke fondly of Olds:
"I'm very proud to have been part of KRG [Katz Radio Group]. Univision Sales is a division of KRG. We've always enjoyed the privileges of our sister companies, due to Stu Olds. Whatever the big companies had, we always had. I have strived to assure our sellers that they have the best tools ... Our biggest asset, though, has always been our people … Through all the years of blood, sweat and tears, there have been trust, mutual support and laughter....It's been my model to always have respect for everybody. For me, there are three things that are nonnegotiable: respect, taking care of our people and communication."
The suit filed this week claims Olds made "numerous" public comments about Hagan's age, race and national origin, described her as "too old" to work for him and repeatedly told Hagan, "Laura, you look tired, you're not as young as you used to be." Hagan also claims in the suit that Olds told other employees that Hagan's age caused Hagan to accidentally fall in her office.
Hagan's suit claims that Olds also complained about the way in which she speaks English:
Defendant Stu Olds often ridiculed plaintiff Laura Hagan about her accent, frequently commenting that her Spanish accent was a liability and an impediment to business.

In response to what defendant Stu Olds thought about plaintiff Laura Hagan's budget presentation, defendant Stu Olds remarked, "I don't know because you conducted the meeting in another language.
In July 2008, Olds allegedly told Hagan that managers had discussed firing Hagan at a series of meetings due to her age and accent. On Oct. 8 of that year, Olds allegedly asked for Hagan's resignation and fired her five days later. However, Olds told other employees that Hagan had retired, the suit says.
Hagan submitted her complaints to the Equal Employment Opportunity Commission (EEOC), the nation's workplace discrimination watchdog agency. The precise date that she did so is not specified in the suit.
The EEOC issued a right to sue letter, as it does in the vast majority of alleged cases of employment discrimination, giving Hagan the legal ability to sue her former employer but declining to take the case. The agency typically takes on cases involving egregious forms of discrimination, emerging workplace issues or what may be widespread discriminatory practices that the EEOC hopes to discourage.
Calling all HuffPost superfans!
Sign up for membership to become a founding member and help shape HuffPost's next chapter