Most people know Laura Ingalls Wilder as author of the beloved "Little House on the Prairie" children's books. What fans may not know is how late in life Wilder bloomed as a writer. After more than two decades as a farm wife, she became a newspaper columnist in her 40s. She wrote her first book, an autobiography called "Pioneer Girl," in her 60s. When Wilder couldn't find a publisher for the work, which chronicled her early life on the frontier in the late 19th century, she re-worked the material, transforming it into the first "Little House" novel.
Author Pamela Smith Hill grew up in rural Missouri, 40 miles from the farm where Wilder wrote her series. "I was fascinated by the idea that the Laura in the books went on to become the Laura who wrote them," she says. In 1980, Hill wrote a story for the South Dakota tourism bureau about a centennial celebration in De Smet, where the Ingalls family had lived. "There were several old timers who remembered the Ingalls family well -- a few had even known Laura's parents," she recalls.
Although Hill left the job, she kept the interview notes -- pulling them out nearly a quarter-century later to use in her biography of Wilder, published in 2007. Hill also quoted extensively from "Pioneer Girl," which she found in the archives at an Iowa library. Hill was besieged by Wilder fans who wanted to know how to get a copy of Wilder's unpublished autobiography. So in 2015, Hill edited and published "Pioneer Girl: An Annotated Biography," which became a New York Times Bestseller. I recently spoke with Hill about Wilder's real-life adventures and why her work is so enduring.
Wilder's autobiography covers 16 years of the Ingalls family's moves through Kansas, Missouri, Wisconsin, Minnesota, Iowa, and the Dakota Territory in the late 1800s. Talk about some of the major challenges she faced as a child.
The Ingalls family faced famine and economic hardships, and yet ultimately came through. What is clear in her autobiography was that the real family was just as loving and devoted to each other as the fictional Ingalls family is in the "Little House" books. Most readers of the "Little House" books would be surprised to find out "Pioneer Girl" does not open in the big woods of Wisconsin, it opens in Indian Territory in Kansas. [That's when] she began to form a real connection with the West, the idea of the prairie, and wide open spaces; but also with hard work. Later, when she was teenager, her older sister Mary lost her sight. That probably influenced Wilder's gift for description, which she uses so beautifully.
At 18, Laura married Almanzo Wilder. Talk about that period of her life, and what you admire most about the adult Wilder.
What I really admire is her grit and her grace. In the first nine years of their marriage, the hardships came fast and furious: They lost their farm; they lost an infant son; both Laura and Almanzo had diphtheria, and Almanzo never completely recovered. Wilder emerges as a young woman who was very graceful and plucky under fire. Despite the hardships that she and Almanzo endured, from all the correspondence we have between the two of them, they had a very good marriage. She worked hard beside her husband as a farm wife and took a great deal of fulfillment in the partnership that they forged. They continually struggled to make their dreams come true.
Would you say that her dreams did come true?
I think they did. Ultimately the farm they established was fairly innovative for the period and they built a remarkable farm house there. I think she was very surprised at how successful the "Little House" books became. But she had to work very hard. There's this myth that Laura Ingalls Wilder just wrote down the facts of her life and became an instant success. That's not really what happened.
You incorporate census data, newspapers, and other documents to give perspective to the autobiography. Talk about the research process and how you made decisions about what to include.
"Pioneer Girl" is just over 120 pages, but it served as the foundation for nine of Wilder's novels. Once I started working on the annotations I realized just how dense "Pioneer Girl" really was. I focused on annotations that related to people, places, historical objects or ideas; or literary ideas that related to the novels. I felt people who really cared passionately about Laura Ingalls Wilder deserved the fullest account I could possibly bring them. It was a labor of love.
Wilder's is a quintessential American story of optimism in the face of hardship, and pulling yourself up by your own bootstraps. Is that why people are so fascinated with her?
That's one reason these stories have endured. The other is because of her main character, who is plucky, courageous, smart -- but also flawed. She can be jealous, she can be angry, she can be petty and mean. We recognize ourselves in those stories, we recognize our virtues as well as our vices. So there's a certain timelessness. But I think the main reason why the stories have endured is because they're so beautifully written. Laura Ingalls Wilder has a very unique, compelling and personal voice. When you first read those books as a child, you think Wilder is talking directly to you.
You grew up in the Missouri Ozarks. Was your childhood anything like Wilder's?
I did live on acreage, we did have horses, I did go to the barn and do chores. But unlike the Ingalls family, I rarely had to face a blizzard, or a grasshopper invasion. Though one winter we had an unexpected snowstorm and my school bus got stuck in a snowdrift. We were there for about a half hour and I looked up and saw my dad riding toward me on his horse, leading my mare. So I got off the bus and rode home in a snowstorm on my horse. That's about as close to Laura Ingalls Wilder's childhood as I came.
What's the one thing you know now that you wish you knew growing up?
I wish I knew that the path to publication as a writer would be hard but it would be possible. When I was a kid I thought it would be impossible to do what I wanted to do. I persisted but I was easily discouraged. The writing life can be hard, yet if we're persistent most of us can get through. It's kind of like that grit and grace we've been talking about.
You've also written three young adult books. What ignites your creativity?
With all of my books there have been different things that sparked my interest. If there is a common thread, it would be a character or a unique way of looking at the world.
Now that you're over 50, what's the one rule you feel you can break with impunity?
I was a preacher's daughter growing up in Missouri. So I walked on eggshells when I was a kid. And now there are no more eggshells and I've learned to break lots and lots of rules. I do think the background I received as a preacher's kid -- that sense of what is right and wrong -- has helped me decide which rules to break and which not to.
Can you give me an example?
Oh dear, I break so many, but they're not ones I want to talk about.
What's the riskiest thing you've done since you turned 50?
I can tell you the hardest thing I've had to do: Learning to live alone again. I lost my husband when I was 51. We were together 28 years. But I guess the riskiest thing I've done is falling in love again. I didn't think that would ever happen again. It's been very nice and very unexpected, it's been a gift.
What's your biggest accomplishment?
My husband I and talked about that during the last days of his life. He had wanted me to write the story of his life in a short form and present it at his service. And I asked him the same question, 'What are you proudest of in life?' And he said immediately, 'our daughter.' And I feel the same way. I have been enriched by being a mother. I have learned from my daughter. And I'm extraordinarily proud of what she's accomplished.
Betty White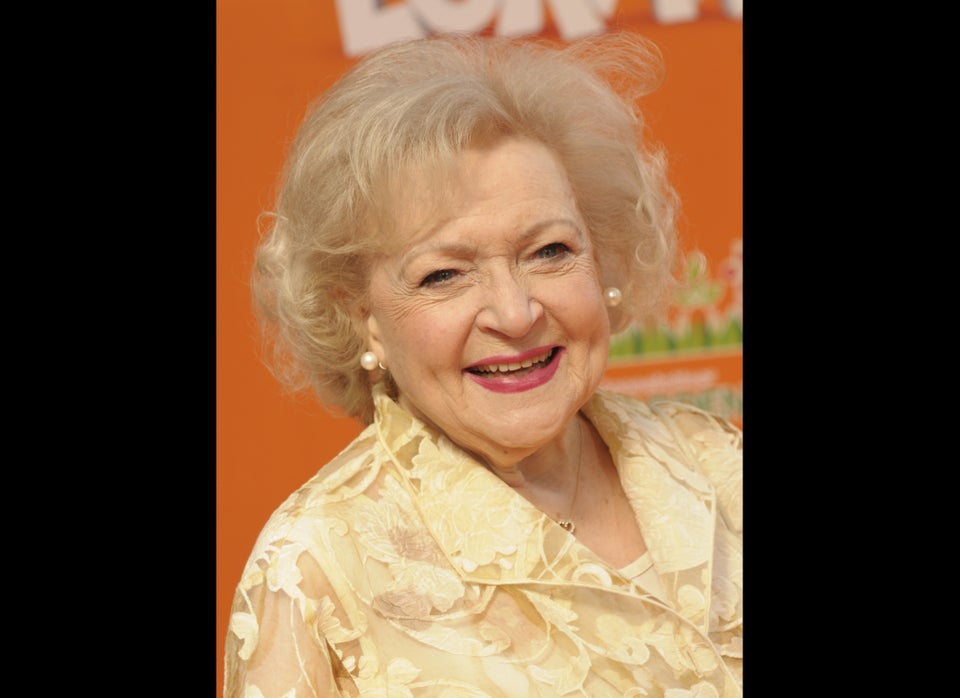 Morgan Freeman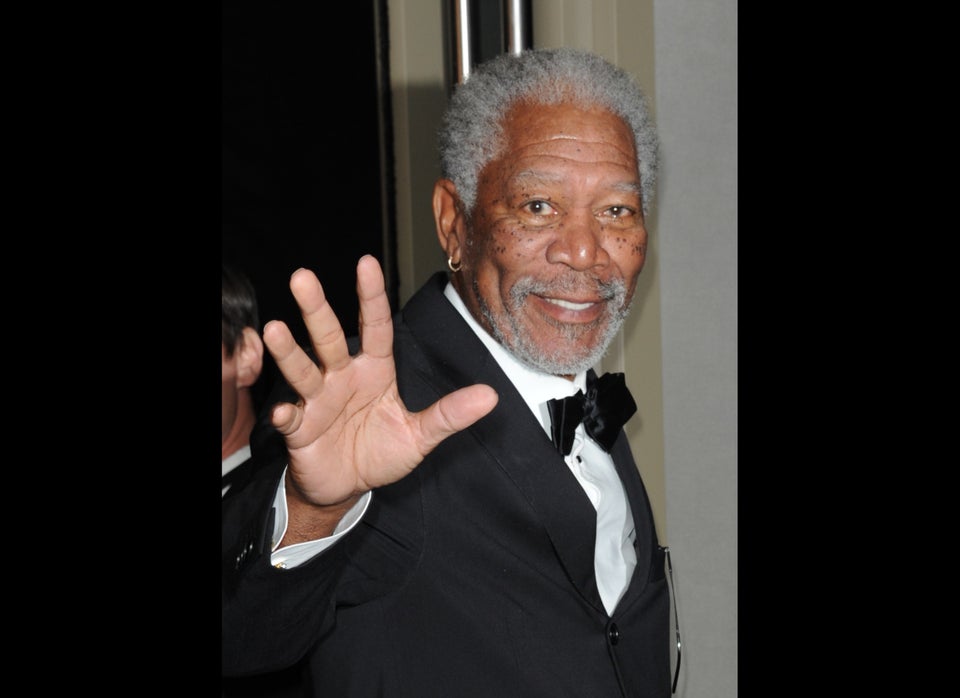 Sharon Osbourne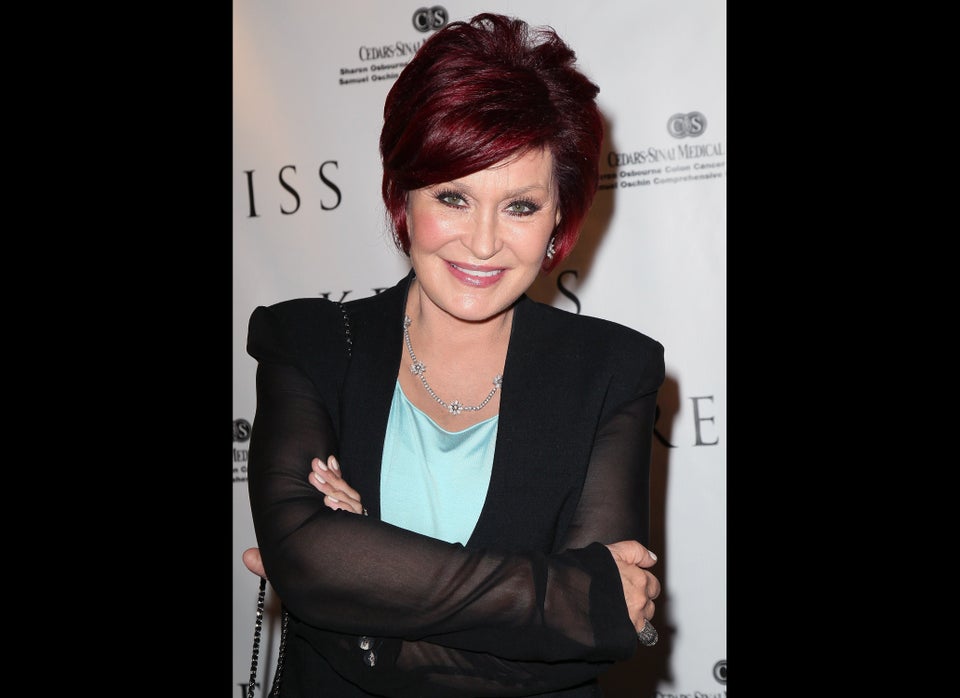 Regis Philbin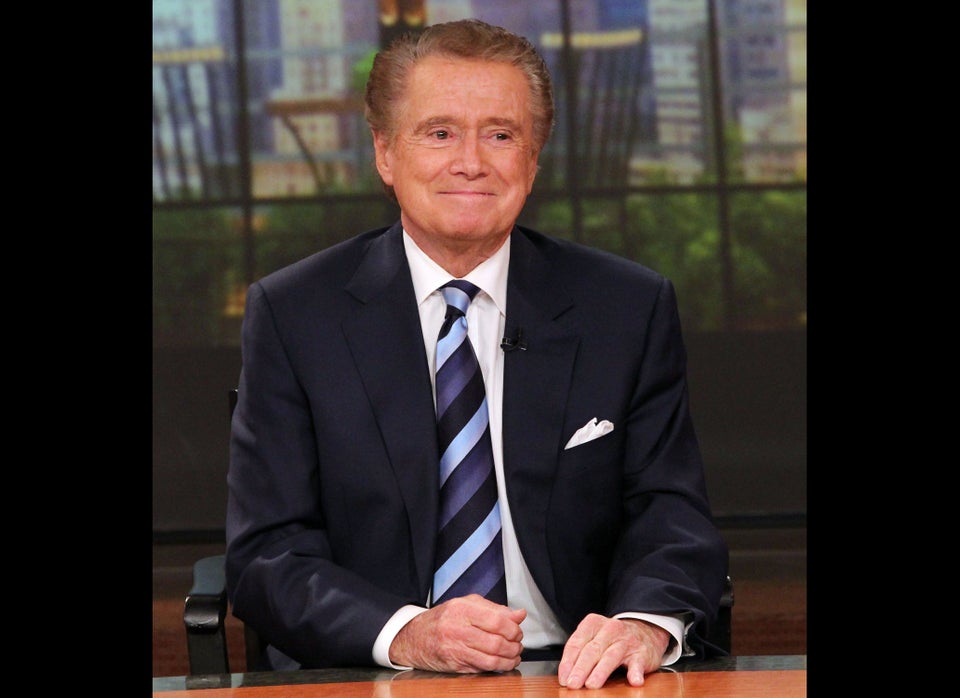 Abe Vigoda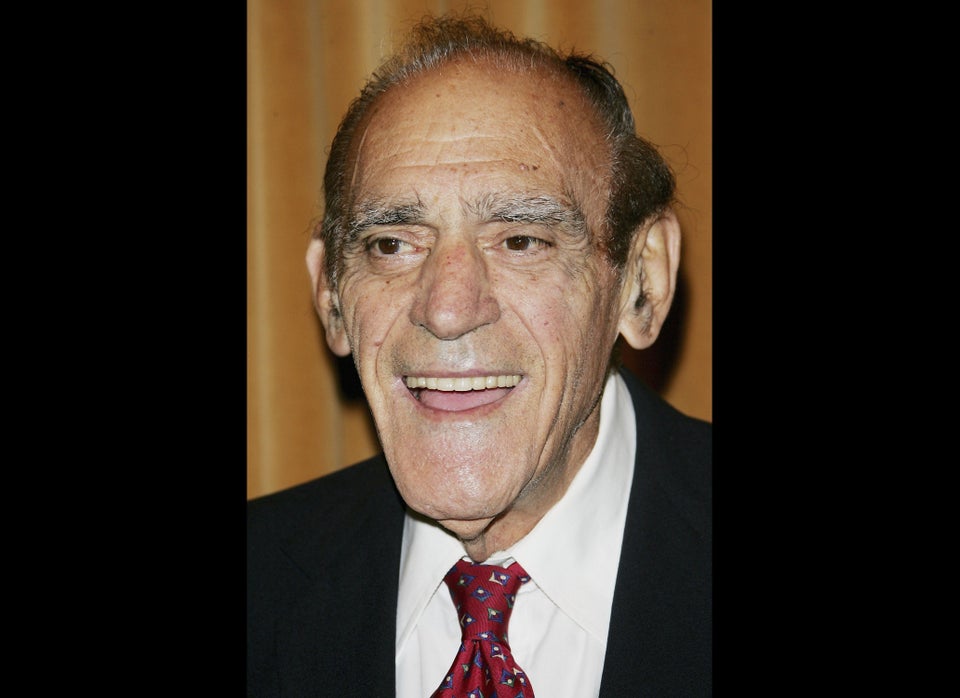 Tom Bergeron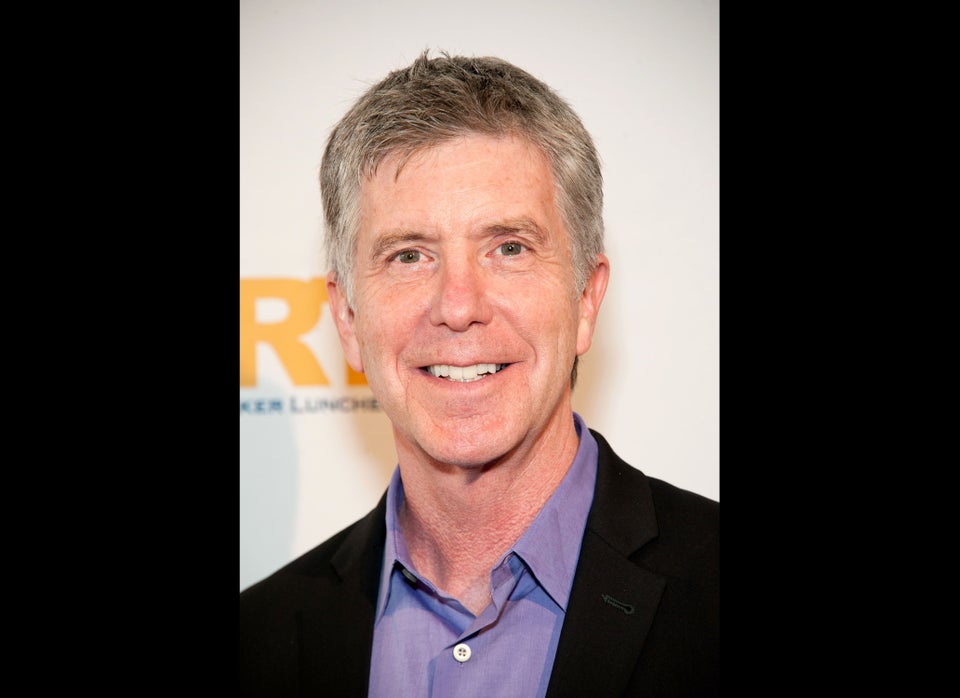 Mike Wallace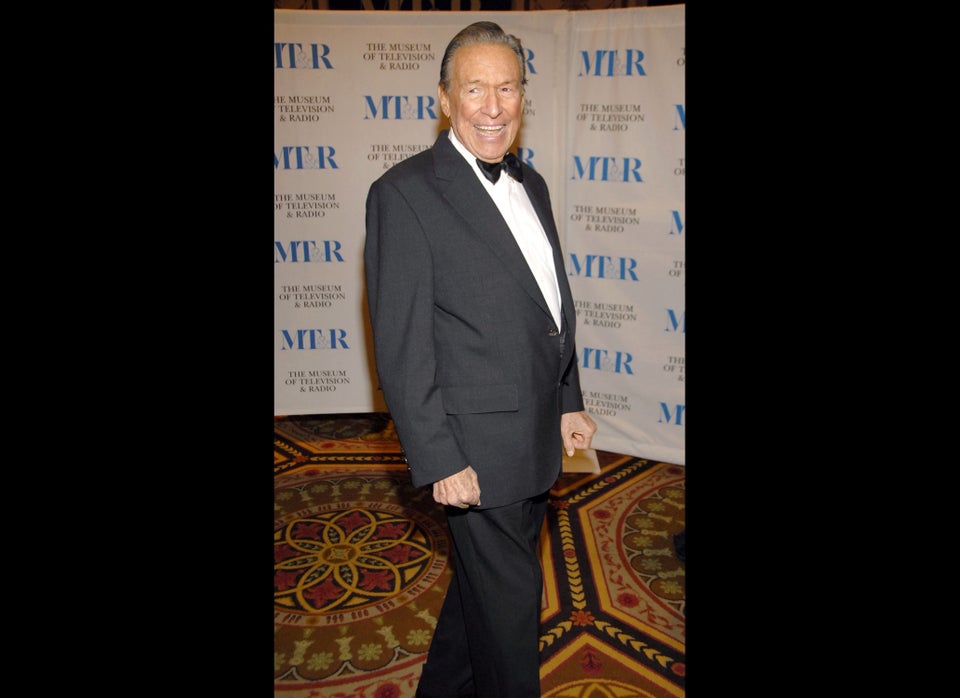 Samuel L. Jackson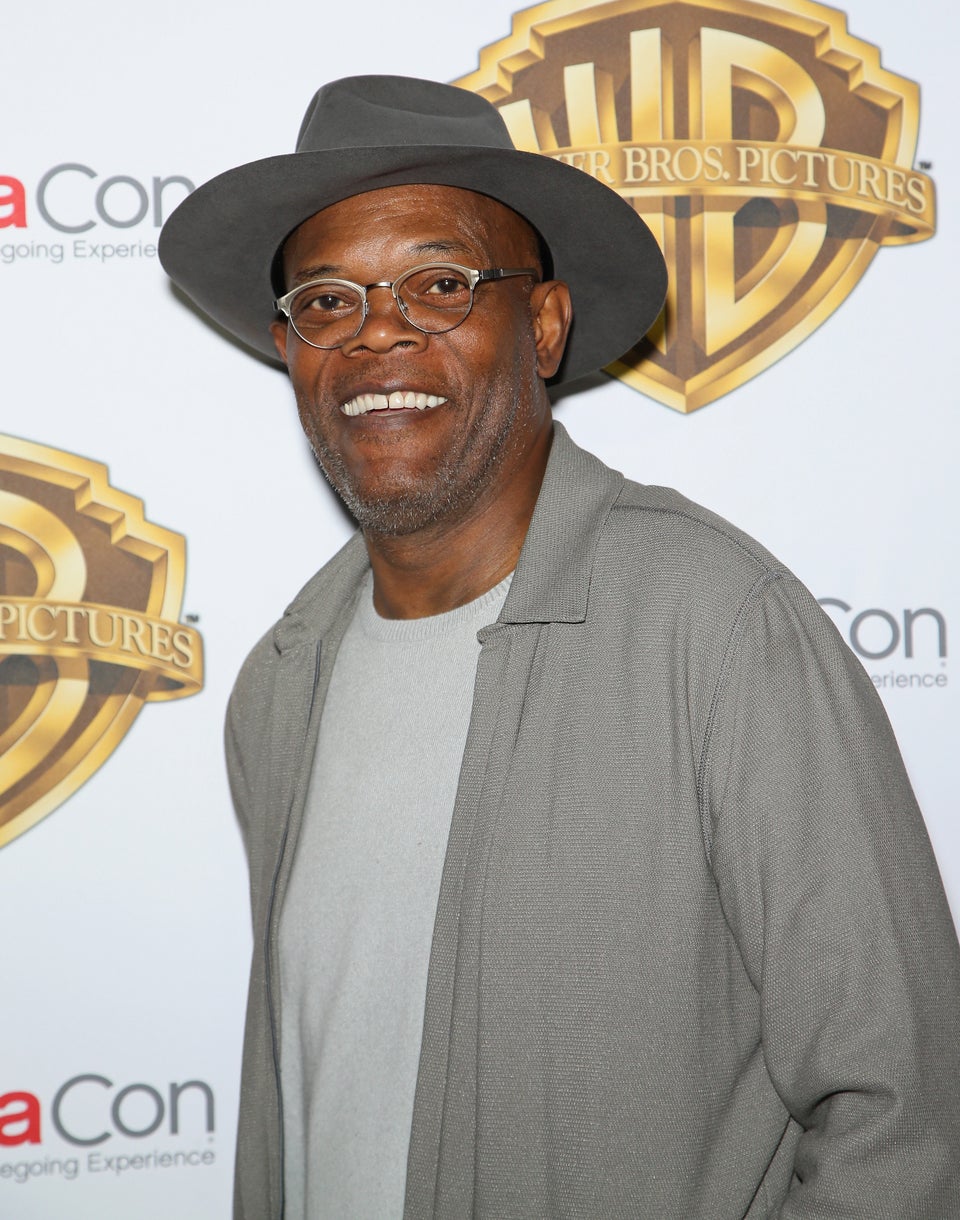 Gabe Ginsberg via Getty Images
Andy Rooney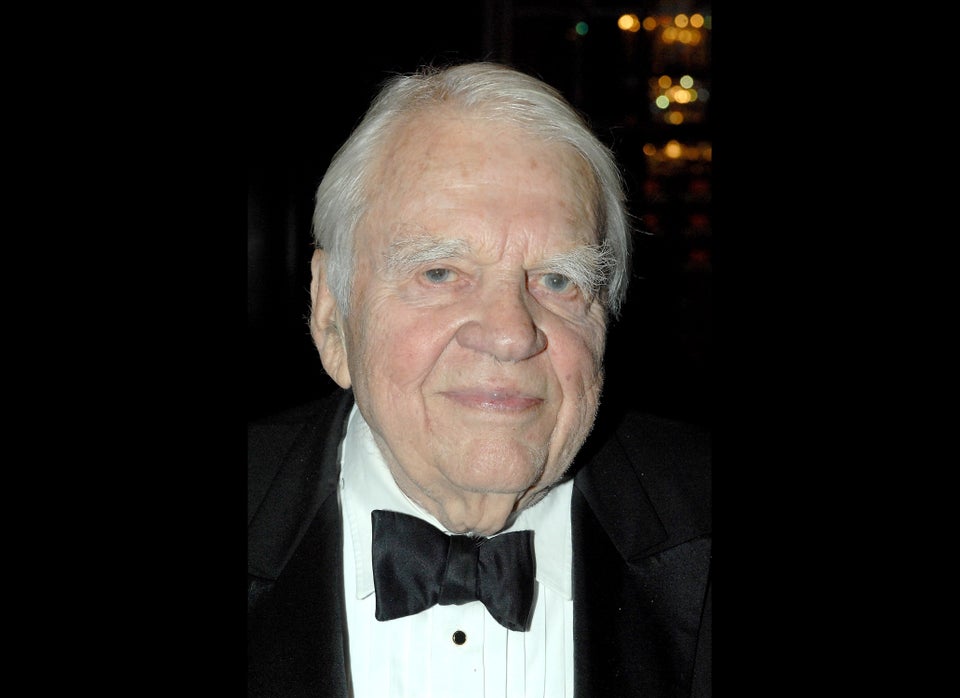 Joy Behar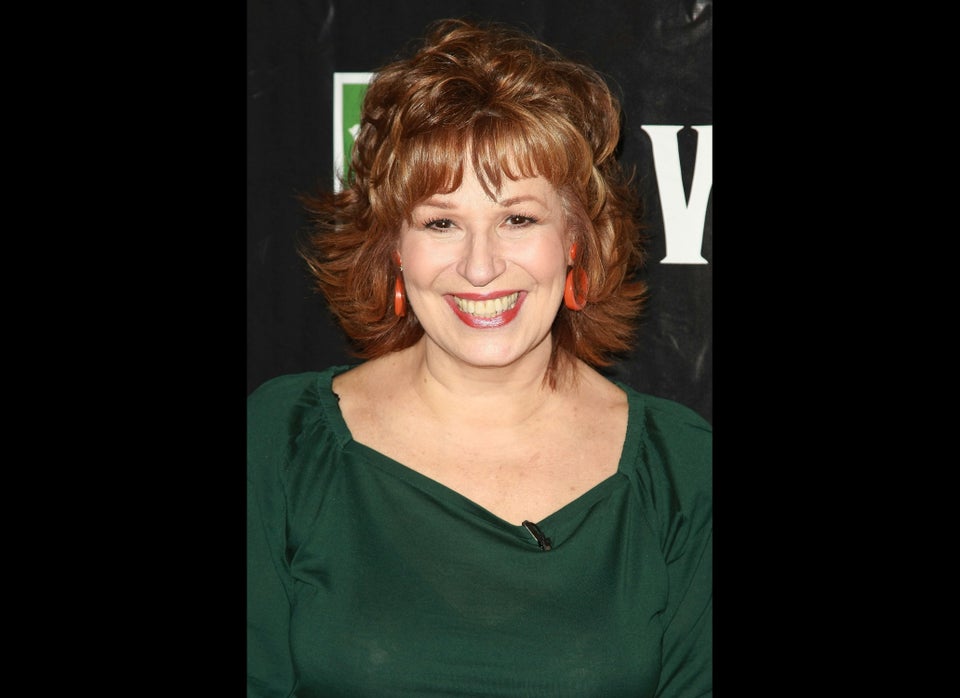 Popular in the Community