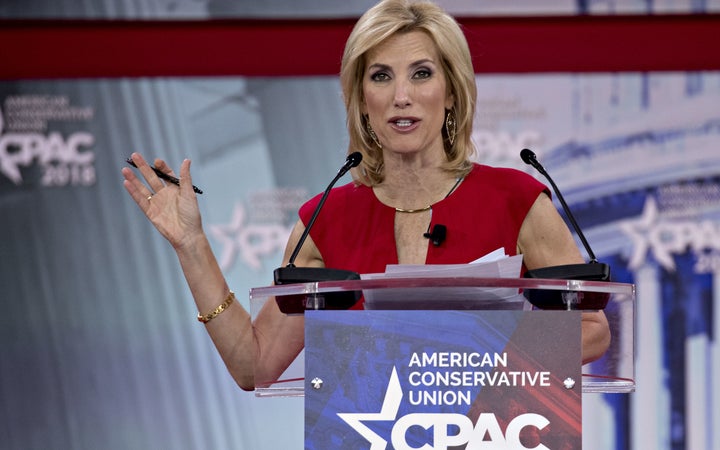 Speaking at the annual Conservative Political Action Conference on Friday morning in National Harbor, Maryland, the Fox News host compared progressives to herpes. 
Ingraham said that a friend told her she needed to "have a good time" with the crowd at CPAC. He suggested she use a line from comedian Tim Allen who once compared Bill and Hillary Clinton to herpes. 
"A friend of mine, who happens to be a religious figure, said, 'Laura, you're talking to the CPAC people. You guys gotta have a good time, you gotta laugh. Remember what Tim Allen once said about the Clintons?'" Ingraham recalled.
"I said, 'What did Tim Allen say about the Clintons?' I couldn't remember the line," Ingraham continued. "He said, 'Well, you could apply it to liberals in general: Liberals are kind of like herpes. Just when you think you have it beat, they come back again.' There's no cure, OK? You can only keep it at bay."
The story was met with laughter and applause from the CPAC crowd. 
Ingraham went on to compare President Donald Trump to former President Ronald Reagan, saying that the media had "mocked" Reagan as much as they do Trump.
"He's mocked, as Reagan was. He's ridiculed by the Hollywood establishment, as Reagan was," she said. "What he is is the president of all the people, the middle class, the forgotten men and women."
REAL LIFE. REAL NEWS. REAL VOICES.
Help us tell more of the stories that matter from voices that too often remain unheard.