Conservative political commentator Laura Ingraham proved on Sunday she has no qualms about kicking House Majority Leader Eric Cantor (R-Va.) while he's down after his Republican primary election loss last week.
Ingraham and Cantor appeared separately on ABC's "This Week" to talk about his defeat by economics professor Dave Brat, who received a boost thanks to Ingraham's frequent mentions of him. Brat and Ingraham have both accused Cantor of being for "amnesty" for undocumented immigrants, which he says he opposes. Ingraham went so far earlier this month as to say Cantor should have been given to the Taliban in exchange for U.S. soldier Bowe Bergdahl.
Cantor did not seem to find that quip particularly funny.
"Listen, I'm not into blaming anyone," Cantor said. "But I will say that the suggestion that I should have been traded to the Taliban for Sergeant Bergdahl really is not a serious contribution to any public policy debate, and frankly, I don't think that it reflects on the people that self-identify as tea partiers. I think they reject that kind of notion. And it's just not serious. And frankly it cheapens the debate."
Ingraham appeared on the program shortly after Cantor's interview, and said his loss was "a win for grassroots activists" in Virginia.
"If he can't take a joke about the prisoner swap, he has no sense of humor," she said. "That's why he lost, probably."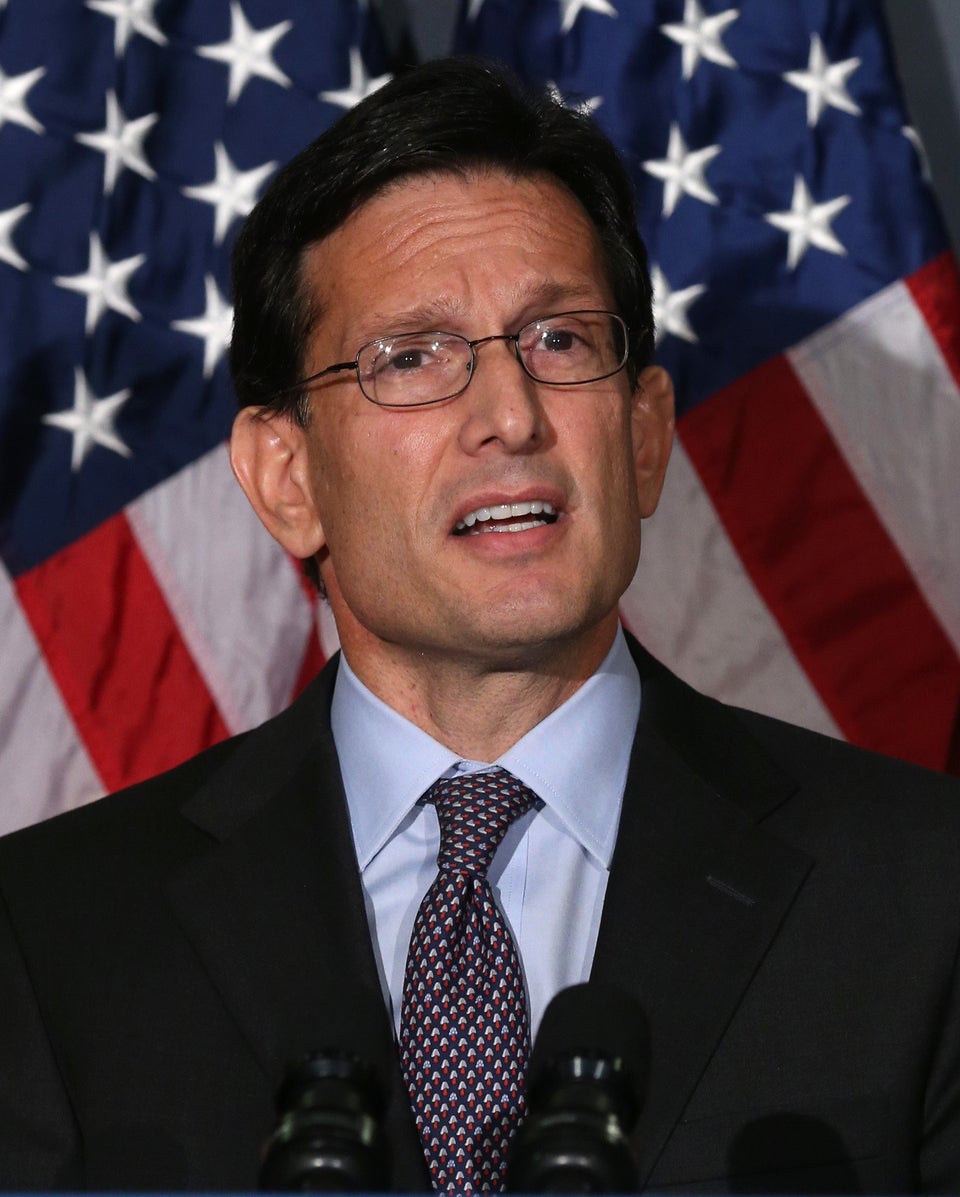 Eric Cantor
Popular in the Community