NATIONAL HARBOR, Md. -- Radio host Laura Ingraham came out swinging against Jeb Bush Friday morning at a conference for conservative activists, taking a personal swipe against his wife's spending habits.
"Jeb could really explode the gender gap. ... Women could really turn out in droves for Jeb Bush," said Ingraham in her speech to at the Conservative Political Action Conference. "What woman doesn't like a man who gives her a blank check at Tiffany's? Diamonds are a girl's best friend -- that would be a great theme song for Jeb Bush."
Ingraham was referring to a 1999 incident when Bush was governor of Florida that left the couple "deeply mortified" and "politically chagrined," according to The Washington Post. Federal customs officials detained Jeb Bush's wife Columba for misrepresenting how much she spent on clothing and jewelry during a five-day shopping trip in Paris.
The Washington Post recently reported that less than a year later, however, Columba also "took out a loan to buy $42,311.70 worth of jewelry on a single day" at a store in South Florida.
Ingraham's joke Friday morning didn't sit well with some, including Bush confidant Ana Navarro and conservative Washington Post writer Jennifer Rubin.
On Friday, she told the crowd that there really wasn't any difference between Bush and potential Democratic nominee Hillary Clinton.
"We could dispense with this whole nomination process together. ... Why don't we just call it quits? And Jeb and Hillary can run on the same ticket," she said. "I mean, going through the list of things they agree on: Common Core, amnesty, giving Obama fast-track trade authority, allowing the trade deals with China, the surveillance culture. So I'm designing the bumper sticker. It could be, Clush 2016: What difference does it make?"
Bush is scheduled to speak at CPAC Friday afternoon and will face a crowd of many young, libertarian activists who remain skeptical of having another Bush in the presidency.
Before You Go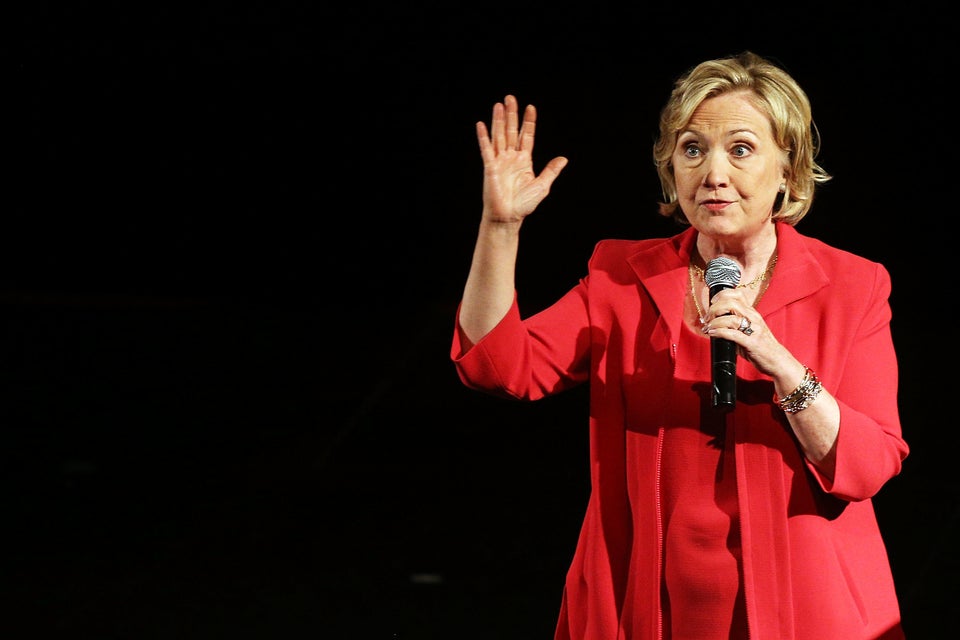 Potential 2016 Presidential Contenders
Popular in the Community