WASHINGTON ― Conservative radio host Laura Ingraham is "considering" challenging Sen. Tim Kaine (D-Va.), Hillary Clinton's running mate in the 2016 presidential election.
"I think it's always good to mix things up, and I've been in Washington for a long time ... I've had a privilege to serve the country and the judicial branch as a law clerk, at the executive branch for President [Ronald] Reagan. And it might be something I'm interested in," Ingraham told "Fox & Friends" on Tuesday.
The influential conservative commentator said she has not yet made a decision on running, but a "number of folks in Virginia who are well-connected" are pushing her to challenge Kaine in 2018.
"It's very flattering. I'll decide in the future," she added.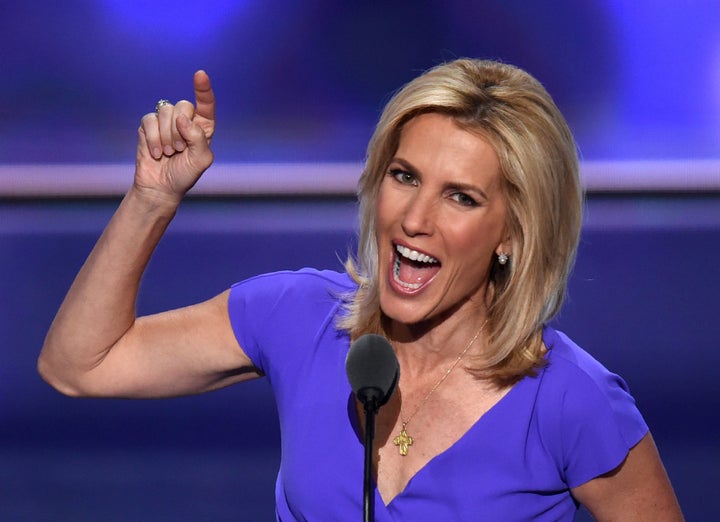 Peter Anthony, Ingraham's business partner, has reportedly bought web domain names in case she decides to run, including ingrahamsenate.com, ingrahamforvirginia.com and ingraham2018.com.
An author and Fox News contributor who runs the conservative website LifeZette, Ingraham was one of Donald Trump's most prominent supporters during his campaign. Most recently, she was under consideration to be White House press secretary.
The 2018 Virginia Senate race is shaping up to be one of the marquee contests in the country. Rep. Barbara Comstock (R-Va.), who just won re-election, is considered a favorite among some in the state GOP to challenge Kaine, according to The Washington Post. Also possibly in the mix: former House Majority Leader Eric Cantor (R-Va.).
"I did hear through the grapevine that Eric Cantor is interested in running," Ingraham said on "Fox & Friends."
Calling all HuffPost superfans!
Sign up for membership to become a founding member and help shape HuffPost's next chapter