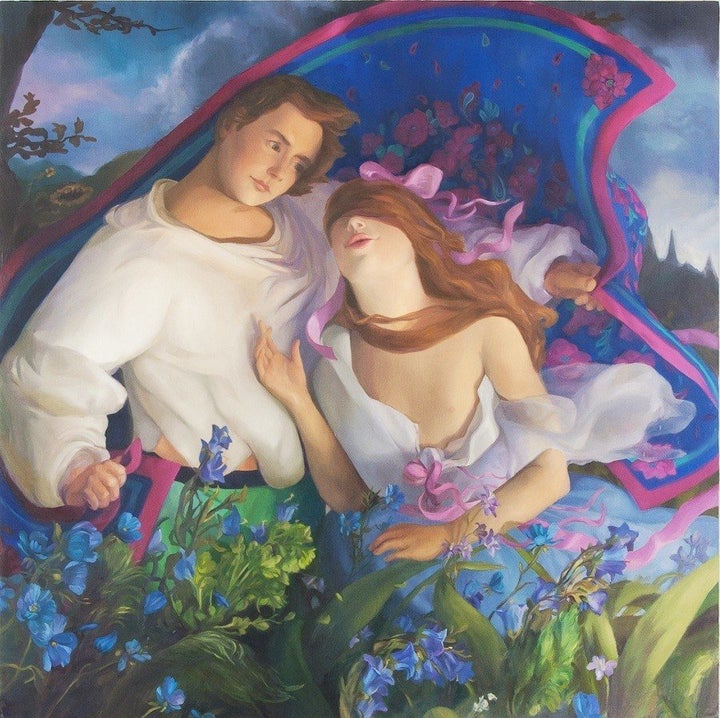 Laura Krifka works in painting, drawing, sculpture, installation, and photography to create fantasies that indulge our desires for power and a stable identity. The American Dream, she suggests, is not only a cliche, but a fabrication.
The young, California-trained artist explores these American staples through the aesthetics of the media that influenced her worldview in her formative years. Thus one of Krifka's pieces resembles an illustration from Little Miss Muffet, another captures Fragonard's Rococo romance, while another resembles the cover of a romance novel.
Krifka creates post-modern fairytales for the cynical dreamer. Her feminized landscapes, fetishized religious iconography, and historical surrealism challenge the assumptions that enable their subject matter. And yet, with her lush aesthetic touch, she also indulges in them. The exhibition shows us that fantasies are not just for silly little girls.
"First Blush" will show at CB1 Gallery in Los Angeles until March 25.
See a slideshow of her work below and let us know what you think in the comments section.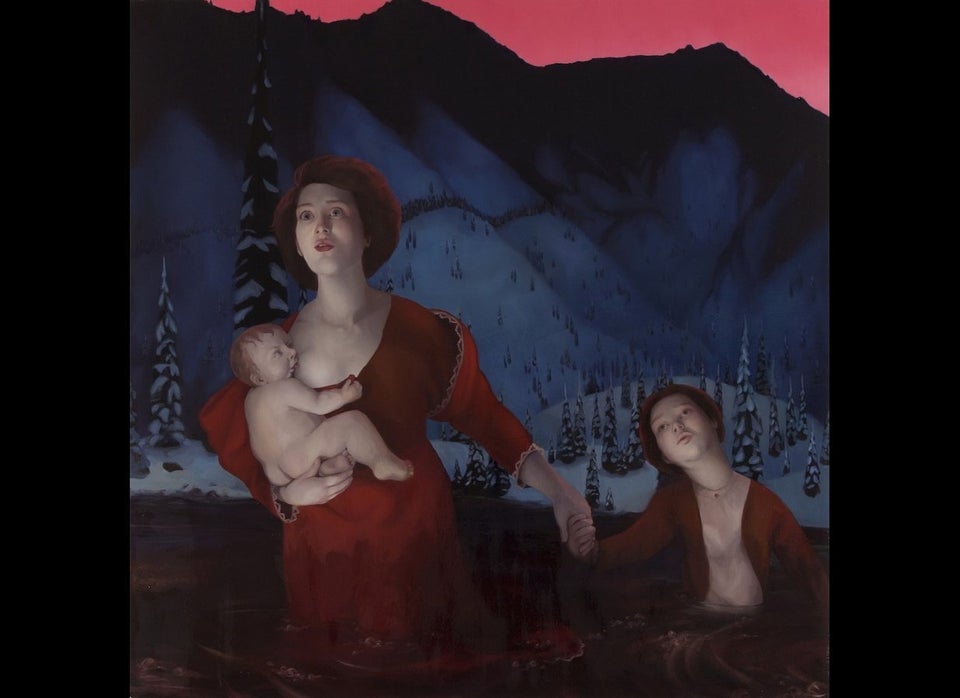 Laura Krifka
Popular in the Community