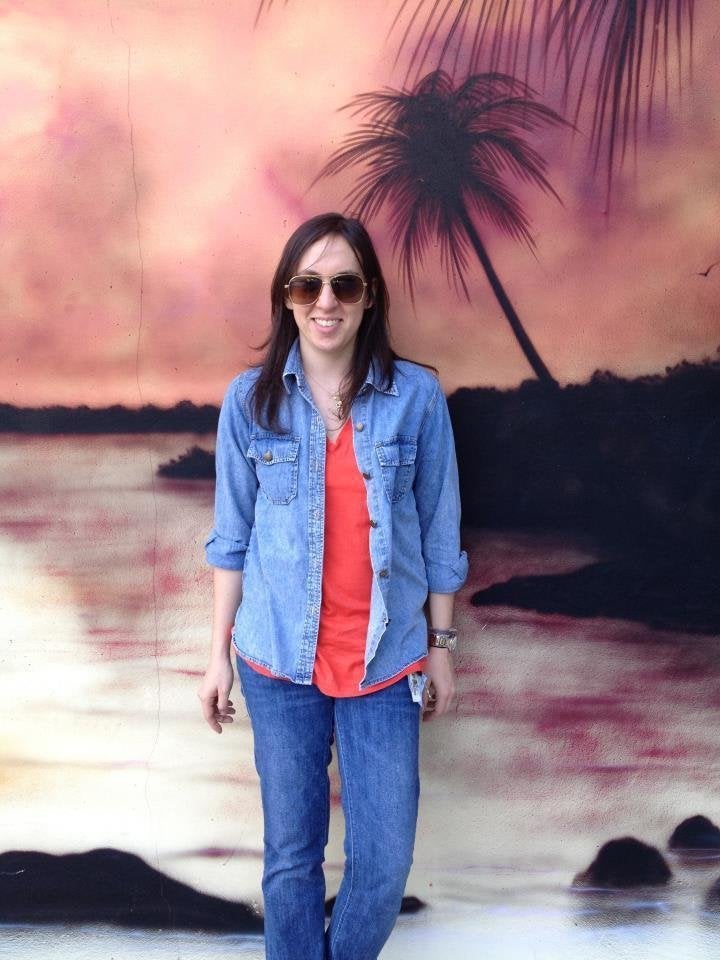 As host of radio show, "Vamos a La Playa," DJ Laura of Miami (real name Laura Sutnick) takes local listeners to the proverbial beach with handpicked dance-y, tropi-cool tunes perfectly suited for this flamingo pink town.
Laura was also programming director and music director at WVUM 90.5, the University of Miami's indenpendent radio station, for 4 years. Under her direction, the station won MTV's Best College Radio Station in the country last year.
Laura recently completed her graduate degrees at UM, however, and is therefore no longer able to work at the campus station.
So she recently joined local internet station Wynwood Radio, where she'll again serve as programming director and broadcast two weekly shows of her own. Tune in Monday afternoons for her select set of Italo Disco, Nu Disco, Latin Oldies, and early House.
You can also find Laura behind the decks at any worthwhile party in Miami -- she's spun alongside Tanlines, Grimes, and Junior Boys, among dozens of other acts traveling through South Florida.
HuffPost Miami spoke with Laura about her switch from the dial to online, the shows she's booked under Nightdrive, the production company she cofounded; and where to get the best matzoh ball soup in Miami.
Years in Miami:
That's a tricky question, I was raised between here and Bogota but officially moved here the week after Hurricane Andrew in '92.
Favorite childhood memory in Miami?
Don't know if it's the first but I remember loving Six Flags Atlantis (where Boomers is now), riding the tram on Lincoln Road, and reciting the Pledge of Allegiance at Lear School summer camp.
Current neighborhood:
Wynwood
Current gig:
Everything Nightdrive Miami and programming director at WynwoodRadio.com
Favorite 'Only in Miami' moment?
Basel
What's your idea of a perfect day in Miami?
Hugging a flamingo on the beach with Gloria Estefan at my side.
You're headed to or from the Beach. Prefer 395 or 195?
Venetian
Where do you take out-of-towners?
Enriquetas, The Standard, Lester's, Jimbo's, and of course on a drive through Wynwood.
After 4 years at WVUM, you're now programming and DJing at internet station Wynwood Radio. What are the pros and cons of moving from the dial to online?
There really aren't too many cons, internet radio is a lot less regimented giving us much more freedom and flexibility. We have to ability to play whatever we want without the FCC or a big university looking over our shoulders. There's also a misconception that you can only listen while in front of a computer...not true, we have an smart phone app in the works and there are a few mobile streaming options on the Wynwood Radio web site.
You once worked at local internet station of yore, The Womb, out of South Beach. How has internet radio changed since then?
That's an interesting question, it really hasn't changed that much. I guess you don't need to buy thousands of dollars worth of equipment anymore and there are a lot more ways to promote the station. Also, people are more used to the idea of tuning in online than they were in The Womb days.
What made you pursue graduate degrees in music business and entertainment management?
After DJing and working in music for almost 10 years I decided I wanted to learn the back end and business side of the industry. I enrolled at UM for my masters in music business and after a while realized the more lucrative part of industry is shifting towards live entertainment. UM had just started the masters in Arts Presenting program and they were very encouraging about me doing that one as well (since that's what I was already doing work-wise), so I did. Now I feel more qualified to produce large scale events, theatrical performances, and even festivals.
I would eventually like to teach event production after getting involved with some bigger scale shows.
What do you think of the state of commercial radio? Are there other independent radio stations you hold in high regard?
The only commercial station I listen to is Classica 92, I'm a huge fan of Latin oldies and disco. I can't however bring myself to tune into the other ones, it's the same crap over and over again. I have tremendous respect for WVUM and FIU's Radiate and tune into those when I'm not streaming Wynwood Radio.
What local bands are you into right now?
He's not really a local band but I absolutely LOVE what Lazaro Casanova is doing, local favorite. As per bands - Psychic Mirrors, Chalk., Krisp, Entresol, BFGF, ANR, Afrobeta, The State Of....lots of good stuff in Miami right now.

Last big project you did:
Wynwood Radio -- still in the works
Upcoming projects you're working on:
Nightdrive has a bunch of shows coming up:
Our blog re-launch featuring Rayko (one of our favorite re-edit producers, first time here from Spain) at Electric Pickle; Bear In Heaven at Bardot; Drive Tour at Grand Central (yes as in the movie "Drive") featuring College, Electric Youth, and Anoraak; Kavinski at Grand Central; and John Talabot at the Pickle.
Why do you hate Miami?
I don't hate Miami at all; I just wish people were a little faster to respond when it comes to work stuff. Sometimes it's kind of a mission to get things done here in a timely manner because people are so laid back.
Why do you love Miami?
I love the winter here, the fact that we're one of the only places with candy colored homes, all the MiMo stuff, and the random parrots flying around. Lots of people complain there's not much going on here in Miami but I see that more as opportunity than something to complain about.
What are three local meals you can't live without?
Stone crabs, pan con bistec, and Epicure's matzo ball soup.
In a word or two or three, Miami is...
home.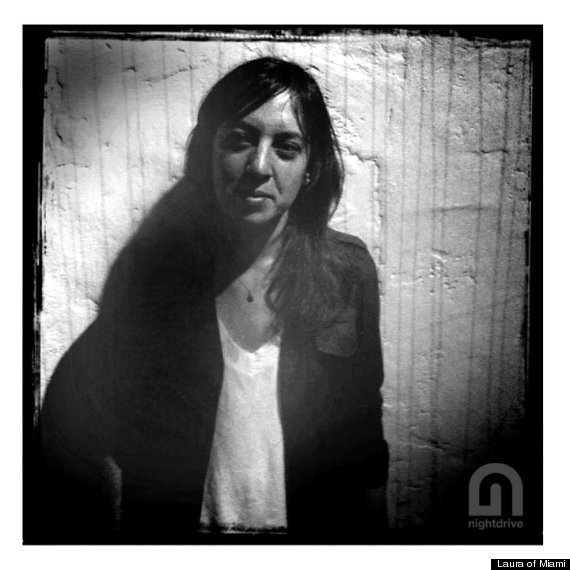 Popular in the Community