Netflix denied the story, telling HuffPost TV that rumors of Prepon's exit are "not accurate. Our season is still developing and nothing is confirmed."
According to Buzzfeed, Prepon would reportedly return to tie up her storyline as Alex next season before leaving the prison-set series, with an option to return in future episodes. While it's logical for a show set in a prison to see some cast turnover as inmates are released and new convicts are incarcerated, Prepon's tumultuous relationship with Taylor Schilling's Piper is one of the central points of the series.
Prepon's publicist did not immediately return HuffPost TV's request for comment. Per Buzzfeed, "One of [Prepon's] agents responded to an email by saying he could not discuss the show, and her publicist did not immediately answer an email asking why Prepon would leave 'Orange Is the New Black.'"
In a recent interview with HuffPost TV, Prepon praised the role and described Alex as "an awesome character ... It's cool because, as a female actress, you always try to look for roles that are challenging, different and new. It's hard to find something like that. When we read roles, it's usually another f--king typical female role. When I read this script, there were so many rad roles, so when I read Alex I loved her."
Filming on Season 2 of "Orange Is the New Black" is currently underway in New York.
Would you watch "OITNB" without Prepon?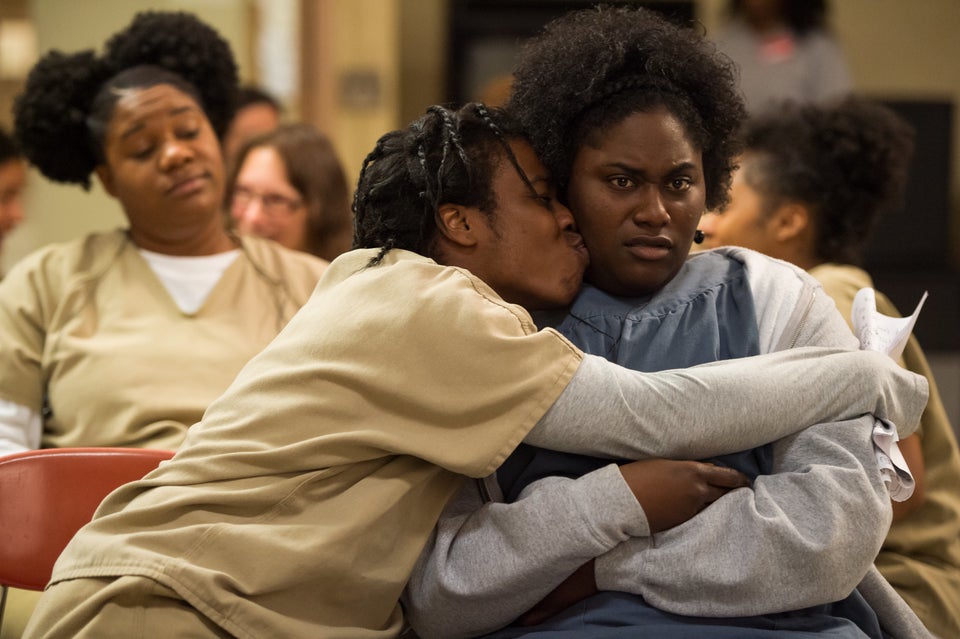 "Orange Is The New Black"
Popular in the Community