When she was in her early twenties, Laura Prepon appeared to be at the top of her game. A gifted actress, she had played Donna on the hit TV series That 70's Show since she was 18 and was also acting in films. Yet, while her life may have seemed idyllic, her reality was much different. "I started having problems with indigestion and inflammation," says Prepon who now stars as Alex in the blockbuster show, Orange is the New Black. "I had no energy and was struggling with my weight. I didn't know what was wrong with me."
She began seeking answers, pouring through health and diet books. "I was always fascinated by anatomy, and from a young age, before I found that acting was my calling, I even planned to become a doctor," says Prepon, whose father was an orthopedic surgeon. She tried every diet from cabbage soup cleanses to the Caveman diet to near starvation. Nothing worked. Often, after a week, she would be ravenous, eat unhealthy foods and gain back the weight and more.
Finally, in 2012, she discovered integrative nutritionist Elizabeth Troy, RD, IN, who works with athletes and actors to help them heal. Combining Eastern holistic medicine and cutting-edge food science, Troy believes that a healthy body begins from the inside out. Troy advised a sensible eating program, nutrient-rich broths and targeted stretches. Through this plan, they were able to help Prepon's malfunctioning liver and gallbladder get "unstuck" and rev up her metabolism.
Ultimately, Prepon's health was transformed. Her body became toned. Her complexion glowed. Her energy was restored. The inflammation went away. "All that time before, my body wasn't assimilating nutrients and I would be hungry an hour after eating. But the broth started healing me right away," says Prepon.
Eager to share their knowledge with others, Prepon and Troy wrote the new book The Stash Plan: Your 21-Day Guide to Shed Weight, Feel Great, and Take Charge of Your Health. (Touchstone). The book offers all the steps to this budget-friendly doable plan and is filled with delicious recipes for dishes like quinoa noodles, coconut almond chicken, turkey meatballs and broccoli salad. They also include experts like Sally Fallon, considered "the Yoda of bone broth" and explain the benefits of broth and how it repairs the body. "Broth feeds your body from the inside out and healed me at a micronutrient level," says Prepon. "That was one of the biggest game changers."
The Stash Plan also contains visuals of Prepon demonstrating stretches. "I always hoped to do a book about food and nutrition but also wanted it to be meaningful. And when I met Elizabeth and learned her viewpoint on nutrition and began feeling better, I wanted to share it," says Prepon. "It's not about solving a problem with a pill. You're actually nurturing the body with food."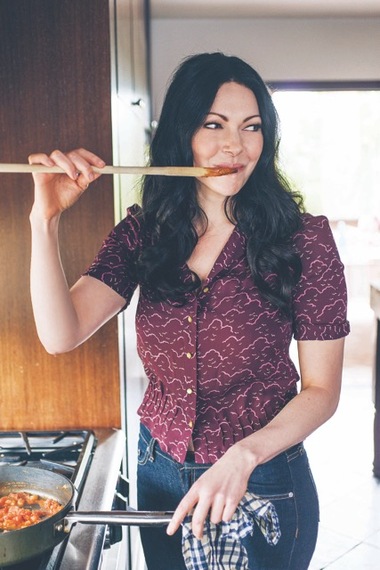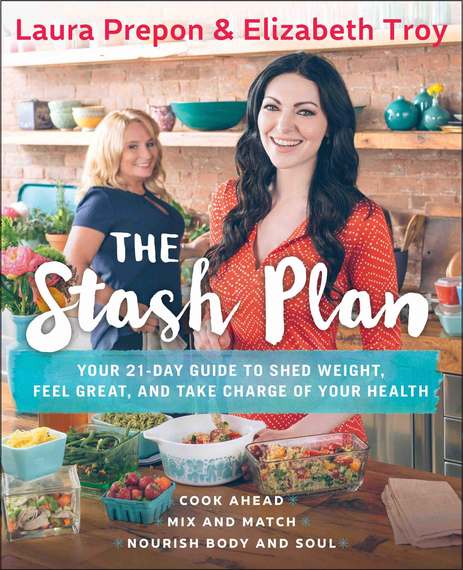 Photo Credit: Ray Kachatorian/All Photos Used With Permission
Calling all HuffPost superfans!
Sign up for membership to become a founding member and help shape HuffPost's next chapter