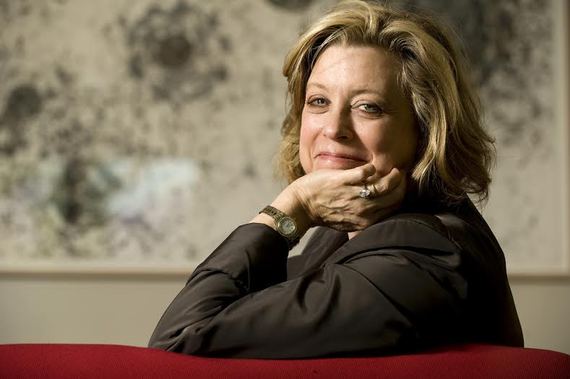 Laura Zucker is Executive Director of the Los Angeles County Arts Commission and Director of the Masters in Arts Management Program at Claremont Graduate University. The Arts Commission provides leadership in cultural services of all disciplines for the largest county in the United States, encompassing 88 municipalities. The Arts Commission administers a $4.3 million grants program that funds more than 350 nonprofit arts organizations annually; provides leadership and staffing to support the regional blueprint to restore arts education to all 81 school districts in Los Angeles County, Arts for All; funds the largest arts internship program in the country in conjunction with the Getty Foundation; programs the John Anson Ford Theatres; and implements the county's civic art program. The Arts Commission also produces free community programs, including the L.A. Holiday Celebration, which emanates from the Music Center and is broadcast on public television.

During 2005 Ms. Zucker was on special assignment with Eli Broad to develop and launch Arts + Culture LA, a nonprofit responsible for marketing LA as a cultural destination. Previously, she headed the California Cultural Tourism Initiative, which marketed the arts of California's three urban regions domestically and internationally. She is the author of a regional study of individual artists as part of the California Arts Council's economic impact study on the arts. Ms. Zucker serves on the boards of Grantmakers in the Arts, the Association of Arts Administration Educators, is an officer of the Ford Theatre Foundation board, a member of the Los Angeles Coalition, and was a founding member of the board of Arts for LA.
Ms. Zucker was previously the Executive Director of the Ventura Arts Council and was producing director of the Back Alley Theatre for ten years. She received a B.A. in English from Barnard College and attended the Yale School of Drama.

Q-You have been in your current role as the Executive Director of the Los Angeles County Arts Commission for 20 years. Needless to say, you have seen all sorts of talent come and go. What's different and unique about this party, and what are you most excited about?

A-Well, Los Angeles has such breadth and depth of artistic capacity that even in our roles at the Arts Commission, where we interact with the arts community everyday, it seems like every time we turn around there is a new group or new idea -- there is some sort of cross collaboration that we have never been exposed to. And so today, half to a third of the groups that are on the show are new... And they are all coming up with wonderful, creative and innovative ideas. So at this point we are just at the start of our rehearsals (we have been through just four of our twenty three groups today), and there has been a surprise in every one of them!

Q-Looking back at the process that includes picking which talent is going to perform, are there any assets that you and your colleagues are looking for that may influence your decision to choose one group over another?

A-Yes, and they are very specific assets. This is going to happen on Christmas Eve, and is about bringing the diversity of cultural traditions in Los Angeles together. So that is a key component. The performances must be related to the holiday theme of Winter Celebration in some way. They also have to be suitable for a theater the size of the Dorothy Chandler Pavilion which is 2800 seats, and suitable to be broadcast on public television. Therefore, they have to be able to work well in both a live theater environment and as a television segment. And then we have this amorphous criteria which is called "works and plays well with others." When you have 25 different performing groups working together on the same show, you need folks who are incredibly responsible about preparation, showing up when they need to, bringing their best ideas to the table, and lastly being able to just swing with what happens on a production that is going to be live on television.

Q-So it's safe to say that flexibility is the order of the day with regard to the groups who are chosen to perform in this production?

A-Flexibility and the ability to work in a collaborative environment are essential components in order for a three-hour production that involves more than a thousand performers to come off well.

Q-Looking back, how did you come into your current role as Executive Director of the Los Angeles County Arts Commission?

A-I was an actress for two minutes. I went to the Yale School of Drama, then I segued to directing, and then producing. I then came out to L.A. with my husband, Allan Miller, who himself is an actor, in the 1970s. We created and ran our own theater for a decade. So when I came into the job at the Arts Commission, and part of that job was to produce the annual Holiday Celebration, it was immediately exciting to me because I had come from producing in the theater for ten years. I had to figure out how to transfer that experience to music and dance and television. And so this was a wonderful opportunity for me to bring all of my knowledge of theater magic to this show. And I have to say how different it was back when I first ran it 20 years ago. At that point in time it was 12 hours long! It started at 9 am in the morning and went till 9 in the evening. All of the performers had 15 minutes to perform, whether they were good or not! And now it's a 3-hour special that has taken on an entirely different form. It has taken everyone one of my existing theater muscles to figure out how to make this show better and more relevant every year.

Q-What keeps your fire burning? Where and how do you keep the passion for your job going?

A-As the arts community continues to change and become more and more diverse here in Los Angeles, this kind of cultural tradition is an incredibly important way to bring people together. And what's a wonderful time of year for many can also be a very tough time of year for some. And so what I hear over and over again is how this particular production enables so many to understand and appreciate cultures other then their own so much better. They tell me that they learn to respect other cultures in ways that words cannot do. Music reaches you in a different place, and when I see the effect that the production has on both the live audience and the more than a million viewers who watch on television, that really inspires us to keep on trying to reach deeper and deeper into culturally specific communities and try to bring out the best in them so that as many people as possible can see them at their best.

Q-What does tomorrow hold for Ms. Laura Zucker?

A-Well the Arts Commission here in L.A. also runs the 1200-seat John Anson Ford Amphitheatre that is opposite the Hollywood Bowl. And we have been operating that since I first came on board. That gives us the opportunity to present, in much more depth and in full evening performances, Los Angeles artists from all of these cultural traditions. In fact, a lot of the artists that we choose for the Holiday Celebration have first performed at the Ford. The Ford is currently about to undergo more that $10 million in renovations, and that could go as high as $30 million. And we have more than a hundred performances a year, so that keeps me and the production team busy year-round.

Q-Who exactly funds this annual Holiday Celebration for the County of Los Angeles?

A-This production is a gift from the board of supervisors to the residents of Los Angeles County which is why it is free, free, free. Even the parking under the Music Center is free, and you usually don't get that. A lot of people don't realize that within the county of Los Angeles there are actually 88 cities, not only the city of L.A., but Pasadena, Beverly Hills, Santa Monica, Long Beach, and so on.

Q-Just how important is the concept of ideas from the various artists to you, Adam Davis your producer, and Ken Shapiro the director?

A-I would like to think that we give their proposed ideas a lot of weight, because we want what is new, interesting and innovative. And quite frankly, in my mind, the show doesn't succeed unless a few things fail. You can't try to break out new, wonderful things without accepting the risk that they may not all work. Otherwise, what you end up with is safe and tepid, and that's the one thing we never want.

Q-To conclude, do you see this evolving into a longer show hours wise, or is 3 hours just about where you want it?

A-A three-hour show is a great length of time for a television special. But I think where it is always going to continue to evolve is that this show represents the best of every part of the spectrum of arts participation and performance in L.A. From children, amateur choirs, all the way up to full-on professional groups, and everything in between. The one thing I have learned from working on this show over the years is that excellence exists at every point on that continuum. There is an endless bounty of performance treasures to be explored in the County of L.A. And so I don't think we can ever run out of ideas. Sometimes we'll get groups who are used to performing in their own community, but are kind of surprised when we come to them and say, "hey allow us to help shine a light on what it is that you do, and let's let the rest of the world see it." For many years we used to produce a one-hour special which was a compilation of some of the highlights of the Holiday Celebration each year that was picked up by every major market in the U.S. It's our chance to say, "you have seen how Hollywood and the entertainment industry as a whole presents Los Angeles. But here is what it really, really looks like!"
REAL LIFE. REAL NEWS. REAL VOICES.
Help us tell more of the stories that matter from voices that too often remain unheard.