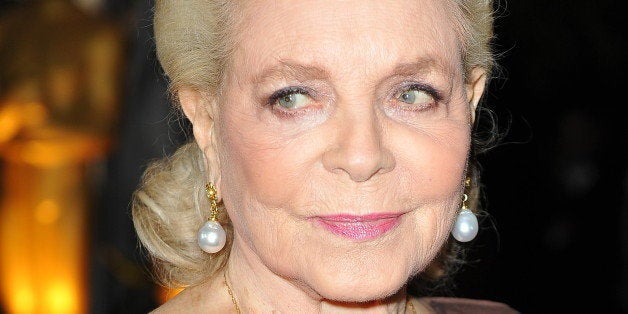 (RNS) Lauren Bacall, who died Tuesday (Aug. 12) at 89, had mixed feelings about her Jewishness. In "By Myself," her autobiography, she wrote that she "felt totally Jewish and always would," yet chided herself for not being more open about her Jewish identity.
Below, five facts about Lauren Bacall's Jewish life and — in her own words — how she felt to be Jewish:
1. She was born Betty Joan Perske.
Bacall was born in Brooklyn to a Jewish family, but her Jewish-sounding name just wouldn't cut it in the Hollywood of the 1940s and '50s. She changed it to a version of her mother's family name, Weinstein-Bacal.
"It was a period when people believed that you demonstrated your Americanization by Americanizing your name, and very frequently, Americanizing your nose," said Jonathan Sarna, professor of American Jewish history at Brandeis University.
"She did not hide the fact that she had these Jewish origins, but it was expected in Hollywood at the time that you would have an American name and persona," he added.
2. The director who made her a star was not fond of Jews.
Howard Hawks was known for his disparaging comments about Jews and made one in front of Bacall not long after he met the teenage actress. Bacall recalled, in her autobiography, the thoughts that ran through her head.
"Oh, no, don't let him be anti-Semitic. God, don't let me come all this way and have it blow up in my face."
When Bacall's star was rising in the 1940s, many Jews in Hollywood tried to figure out "how to not attract attention to Jewishness precisely because of people upon whom they depended, like Hawks," said Hasia Diner, professor of Hebrew and Jewish history at New York University.
3. Humphrey Bogart convinced her their children should be baptized.
Bacall didn't like the idea at first.
"Bogie's feeling was that the main reason for having the children christened was that, with discrimination still rampant in the world, it would give them one less hurdle to jump in life's Olympics. I, with my family-ingrained Jewish background, bucked it — it felt too strange to me," she wrote in her autobiography.
"True, I didn't go to synagogue, but I felt totally Jewish and always would. I certainly didn't intend to convert to Episcopalianism for the children, or to deny my own heritage. At the same time I knew how important it could be to a child to have a religious identity."
Bacall's decision on her children's baptism was unusual, Diner said, but indicative of her and Bogart's calculus that "being Jewish was too much of a liability in an environment in which one had to walk that tight rope" between being Jewish in private and appearing otherwise in public.
4. She was a first cousin of former Israeli President and Prime Minister Shimon Peres.
Peres, whose last name was originally Perski, was born in Poland, the home country of Bacall's father's family.
The cousins met in his Jerusalem office for an hour in 1987 when Peres was foreign minister and she was filming a movie in Israel. According to a news report from the time, he told her: "There are not too many Persky's in the world . . . most of them are related."
5. Early in her career, Bacall worried about her Jewish heritage.
A model before she was an actress, Bacall once revealed to other models that she was Jewish, and despaired that the response "Oh — but you don't look Jewish at all!" was meant as a compliment.
"I resented the discussion — and I resented being Jewish, being singled out because I was, and being some sort of freak because I didn't look it," Bacall wrote in her autobiography.
"Who cares? What is the difference between Jewish and Christian? But the difference is there — I've never really understood it and I spent the first half of my life worrying about it. More."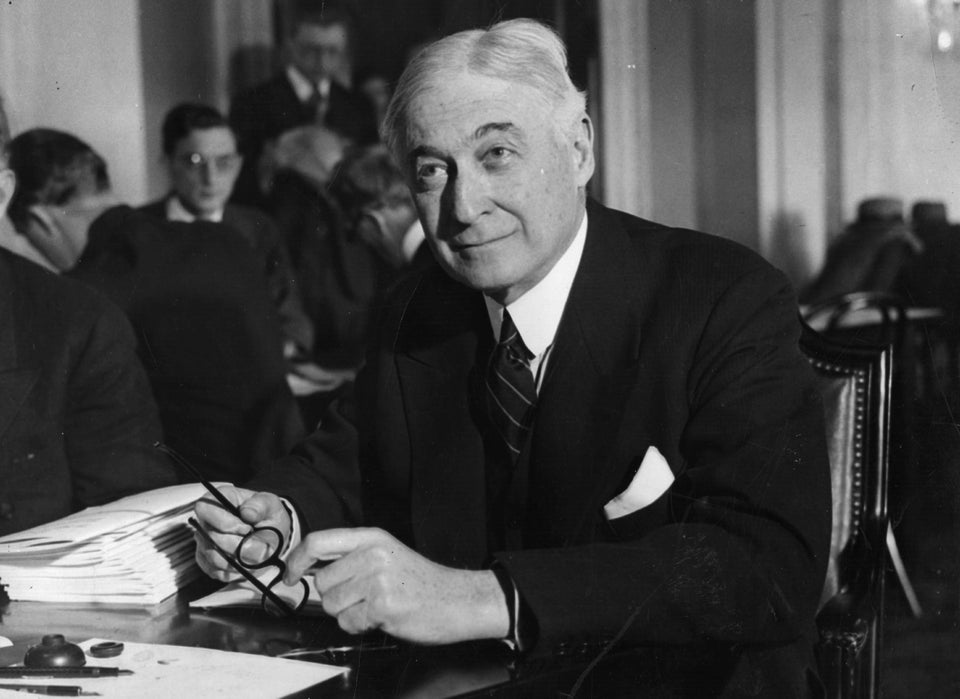 Notable American Jews
Popular in the Community