"We salute one flag and one flag only in the United States of America," Boebert fumed on Twitter.
"It isn't the 'Pride' flag," she added.
Critics reminded the Donald Trump-endorsing Boebert of the MAGA- and Trump-themed flags often flown by the former president's supporters, including during their Jan. 6 attack on the U.S. Capitol, as seen here: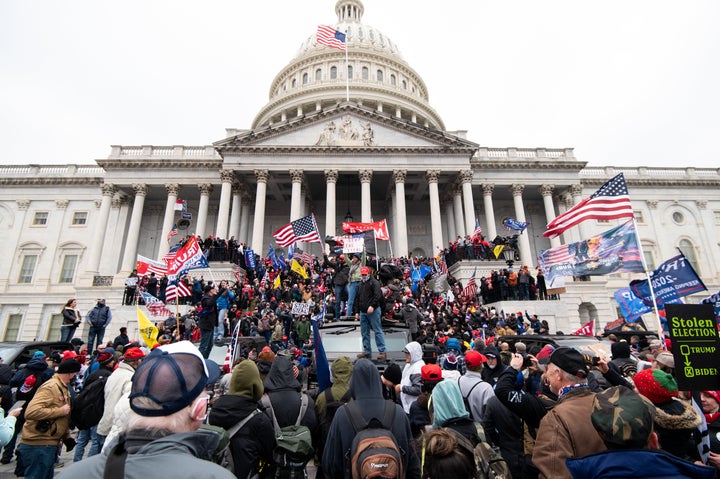 Last year, rapper Tyson James, who Boebert once promoted on social media, released a music video in which he burned Pride flags and spray-painted the word "abomination" on one.
See some of the responses to Boebert's latest tweet here:
Popular in the Community