It's Beef Week at HuffPost Culture. Fight us.
A pretty, short-haired blonde ― a junior at the local high school ― rolls her eyes as she watches a room full of senior girls dance on hotel beds in black minidresses. She's been over this party before it even began, and is trying to get her boyfriend, Stephen, to leave so she doesn't die of boredom.
"I like how we're all wearing black and Kristin's wearing white. How ironic!" an older, girl-next-door-type exclaims as she glares at the junior, who's now loudly announcing her departure.
Their beef is clearcut: the older schoolmate, Lauren Conrad (aka LC), is best friends with Stephen and thinks his current significant other "is the wrong girl for him." Kristin Cavallari, on the other hand, isn't a fan of the BFF, and is hellbent on staking her claim to Stephen.
At least, that's what the 2004 MTV reality series "Laguna Beach: The Real Orange County" led us to believe.
To this day, Gary Auerbach, an executive producer who developed "Laguna Beach" through his company Go Go Luckey, would like us to think the greatest feud of early-aughts reality TV played out organically. In a recent interview with HuffPost, he continued to deny claims that the show was scripted.
"I know people like to think it's a scripted show, and I think most shows have since then gone more into a scripted reality arc, but we really didn't plan it that way or do it that way," he said.
Cavallari disagrees. She and Conrad have "never been as big of enemies as they wanted it to seem," she told HuffPost during a Build Series segment in April. "It's just one of those relationships that loves to get played out, but it's not quite as it seems."
So how did MTV manage to turn what might have been a slight rivalry into a bankable primetime attraction? The process involved comforting nervous parents after Janet Jackson's MTV-produced "wardrobe malfunction," consulting with one-hour TV drama writers to learn the ropes of storylines, and persuading a hotel in Cabo San Lucas to let cameras inside a famous high school spring break destination.
It added up to a reality TV formula that's been co-opted and reproduced across networks ― from Bravo's "Real Housewives of Orange County" (which premiered in 2006) to E's "Keeping Up with the Kardashians" (2007).
And that formula required a beef.
"Laguna Beach" took the television landscape by storm when it debuted. It capitalized on the success of "The O.C." ― which saw bad-boy outsider Ryan Atwood (Ben McKenzie) infiltrate a click of spoiled, rich Orange County kids in 2003. MTV, aware that its target audience was the same as Fox's hit teen show, concocted an offshoot, highly sellable idea: a drama-reality series that followed the real kids of the O.C..
"We actually cast the show in the high school," Auerbach said, "and we were going to film it there and outside of it, but it was right at the time when MTV produced Janet Jackson's [Super Bowl] halftime show and the town wasn't that happy after that."
"The school pulled out because parents were freaking out about cameras being in the classrooms," Cavallari said. "But MTV had found all of us, so they didn't care. They said, 'Great, we're still going to do the show.' I think we filmed for like eight or nine months on the weekends, and it was crazy."
In fact, according to Cavallari and some of her castmates, their presumption was the show was going to be "True Life: I Go To School in the Real Orange County." They didn't realize "what it would turn into."
What it wound up being is one of the most successful reality shows of the 2000s, with the Season 1 finale drawing almost three million viewers. The sunburnt love triangle between Cavallari, Conrad and Colletti boosted the ratings, as loyal 'shippers tuned in Mondays at 10 p.m. to see which blonde would be winning in the seemingly choreographed fight for Colletti's college-bound heart. From the West Coast to the East Coast, Team Kristin and Team LC shirts went on sale in Hollister stores across the country.
"I was surprised it got to that place," Auerbach said. "But what wasn't surprising was having a lot of fans that were into it... You never expect how fans will take things. I guess now with fanfiction we see the epitome of what that can be."
But Cavallari maintains that the outcome was the opposite of unexpected for the production team. She and Conrad "have never been great friends," but producers pushed the love triangle tension into something bigger than it actually was.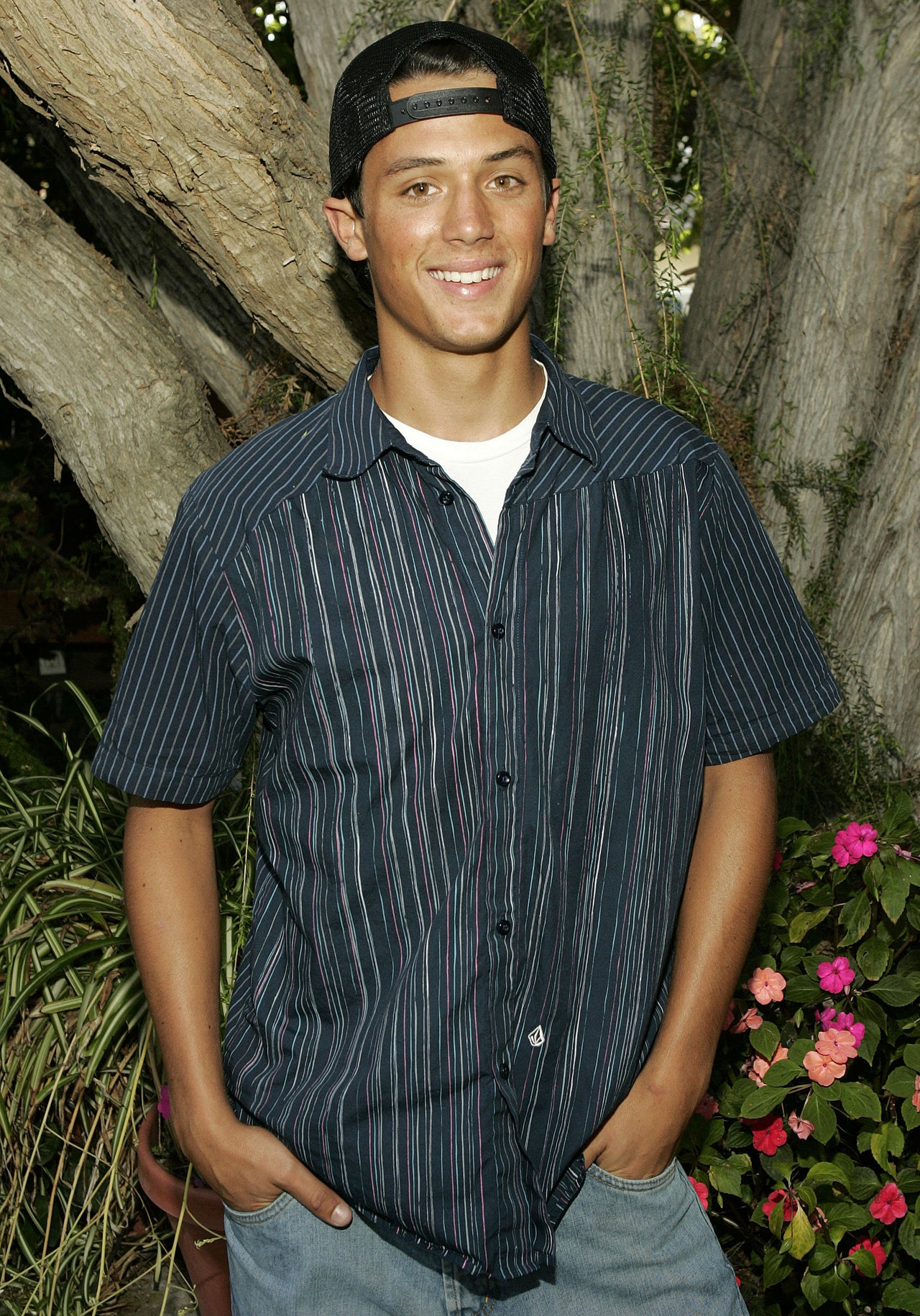 "I was just going about my life and doing what producers were asking me to do," Cavallari told People in July. "When I saw the first season, I was devastated about how I was portrayed. I came across as terribly bitchy. And I also felt as though my real-life boyfriend was being put in situations he normally wouldn't have been in. They were making it seem like there was this love triangle."
She insists that Colletti was her actual boyfriend and that Conrad was never more than a friend to him. It was the showrunners who put the three of them in situations that would test the hormonal waters.
According Auerbach, though, Cavallari and Conrad's rivalry reared its ugly head as early as the casting period. Playing that up "was a very simple choice because, in real life, there was a love triangle going on between Stephen, Lauren and Kristin," he said.
"I would look at it this way: their dislike and feuding toward each other was real," he said. "Where they were as far as Stephen... he and Lauren were lifelong friends, they were dating that year, even up to when we started filming. And then he started dating Kristin. So it was at that time where they're kind of breaking up. You know, they're high school kids, so who knows what that means, right? Obviously, as time went on, he started dating Kristin more than Lauren, but I think her feelings were always there."
Part of the reason the feud took off with fans was because Cavallari and Conrad were so different, Auerbach said. Viewers either rooted for the self-assured junior with the sassy attitude or the laidback senior who was everybody's buddy.
"Kristin was a much more up-front person and shared her feelings, which is good for that kind of television," he said. "Lauren was little more introspective."
So did he stoke the fire at all? Auerbach continued to reiterate, time and time again, that he and fellow producers, including his wife Julie, didn't script the show. But he did say they sought out advice from drama TV writers.
"What I did was, a lot of my friends are all one-hour drama writers, so I brought a few of them in to look at the storylines that were going on and see how they would work in the big picture, and not look at it like a reality show," he admitted. "We were trying to do something different and that's why there's no on-camera interviews and it's shot differently [than other reality shows]."
He asked the cast members what they would be doing week by week, in order to get a sense of the plot points producers could incorporate.
"If they went to dinner, [we'd ask], 'Can we follow you guys? Where are you guys going so we can figure out if we can shoot there?' That was the main impetus for us. Like Cabo was them; they were going to Cabo for spring break. We had nothing to do with that other than you had to call the hotel to figure out if we could shoot there and such," Auerbach said.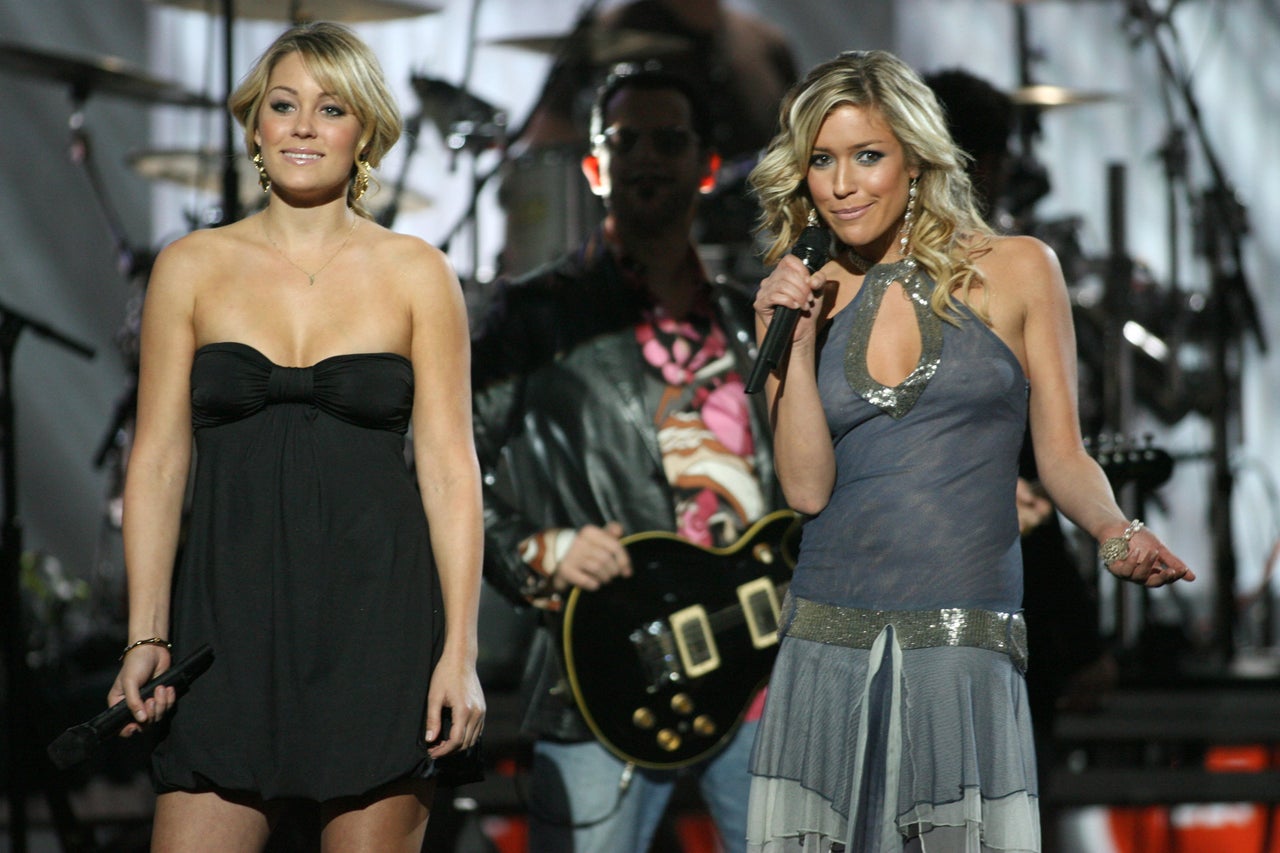 "At the end of the day, we did a good job of editorial and looking at stories, but a lot of it was the kids living their lives and not being scared to be a little bit vulnerable about it. That's why I think it worked, too," he said. "Kids talk in their language. As an adult, you could never imagine the kind of language they would come up with or words they would come up with. It wasn't us trying to feed them [soundbites]. It was just them."
As for the more generic role a feud plays in the schematics of a reality show, Auerbach confessed that the one-on-one beef is an effective jumping off point.
"The interesting thing about producing reality TV shows is that they kind of take the course of the action you lay out," he said. "It starts off with some sort of competition or drama between two people and by putting them in the show, it's going to elevate, right?"
"But people know the game now," he added. "It's not just observing. They know, 'Hey, for me to get attention I need to be able to create enough drama with X or Y and then I'll get more air time and I'll become rich and famous.' ['Laguna Beach'] was more about storytelling. It was supposed to be more of a traditional drama with storylines that kids could relate to."
Fifteen years after the show's debut, the Kristin-Lauren rivalry is pretty tepid. After they separately appeared on MTV's "Laguna" spinoff show, "The Hills," both women became prominent influencers, achieving the apex of a post-reality TV show career.
"I haven't seen [Lauren] or spoken to her in years but not because there's any bad blood," Cavallari told us. "If I saw her we would give each other a big hug and catch up and carry on with our lives."
Just as their relationship statuses have changed, so has the draw of reality TV. Audiences have had years to learn the choreography, growing more and more accustomed to the sight of two women duking it out in predictable ways over the span of approximately 15 well-edited episodes.
″[During 'Laguna' days] there was a way to open that window into somebody's life that you'd be interested in seeing. You no longer need a reality show to do that," Auerbach said. "There was always that kind of exposure into people's lives that you probably wouldn't have access to normally, and now people have access to everybody's life."
Popular in the Community