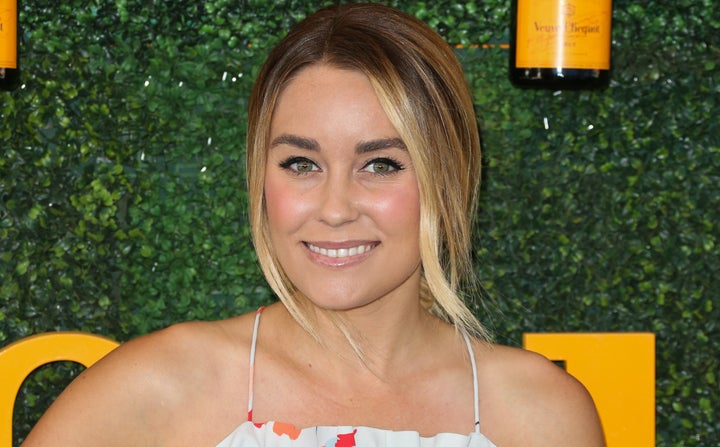 It seems like all rules about touching a stranger's stomach go out the door when pregnancy is involved. But Lauren Conrad won't stand for that.
The TV personality, designer and mom-to-be wrote a blog post titled, "Ladylike Laws: 4 Things to Never Say to a Pregnant Woman." In the piece, Conrad shares some etiquette ground rules. The last two rules are "Refrain from commenting on the size of someone's bump" and "Don't touch the belly without asking!"
Regarding the former, Conrad notes that she herself has been guilty of making comments about a woman's belly size. "Women carry their pregnancy in all different ways, and can be self-conscious about it," she wrote. "Whether a woman is bigger than average or she's not showing as much as she thought she would be, keep in mind that it can be a very sensitive subject."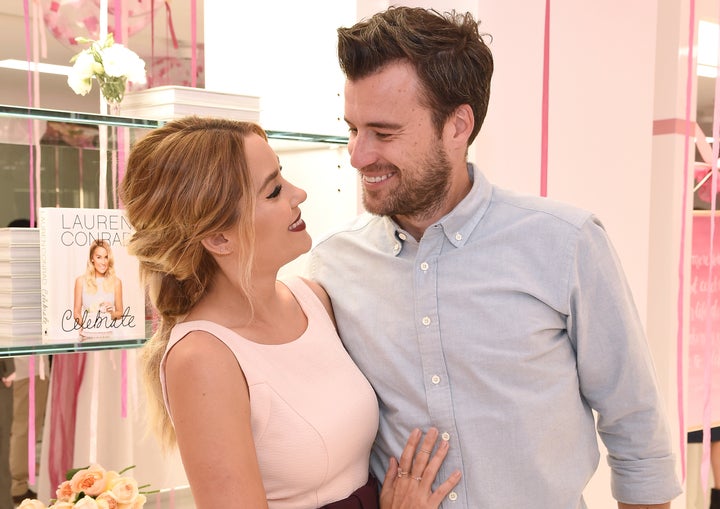 As for the latter, she wrote, "This one might seem like a no-brainer, but every mama I know has some story about a stranger touching her pregnant belly." Conrad said she witnessed the phenomenon firsthand multiple times when her best friend was pregnant.
"It happens way more often than you would think!" she noted. "Even if you are a close friend or family member, it doesn't hurt to ask first before making a grab for the belly. No matter what your relationship to the mama-to-be is, keep in mind that it's much more pleasant to have someone politely ask if it is OK before groping your midsection."
If this latest post is any indication, she will likely be blogging about pregnancy and motherhood more as she embarks on this new stage in life.
Conrad's other two pregnancy etiquette rules were pretty straightforward as well. "Never ask when someone is due unless you are 100 percent certain they are expecting," she wrote. "There's no bigger blow to someone's self-confidence and body image than asking them if they are pregnant when they are not."
She also urged readers not to ask married couples when they are going to have kids. "Keep in mind that the decision to have children (both if and when), is an extremely personal one," she wrote. "You also never know if someone may be privately struggling with fertility or has suffered through a recent miscarriage."