No one from Lauren Drain's family attended her wedding. The ex-Westboro Baptist Church member was thrown out of the cultish organization in 2008, which is famous for its homophobic views. They share their opinions with the world through hateful protests, often at military funerals and other inappropriate occasions. Drain celebrated her marriage to David Kagan, a web designer, on August 2nd.
Drain was kicked out of the Kansas-based church just before her 22nd birthday, leaving three younger siblings behind. She told Business Insider that though she invited her family members who are still part of WBC, they did not respond. In lieu of her family, her friends and fellow WBC ex-members Megan and Grace Phelps-Roper, gave her away, as she explained in a reddit thread titled, "My father is in a cult & wouldn't attend my wedding, so two ex-cult members & close friends who also escaped stepped in to take his role & give me away." They are the granddaughters of founding pastor, Fred Phelps, who left the church earlier this year.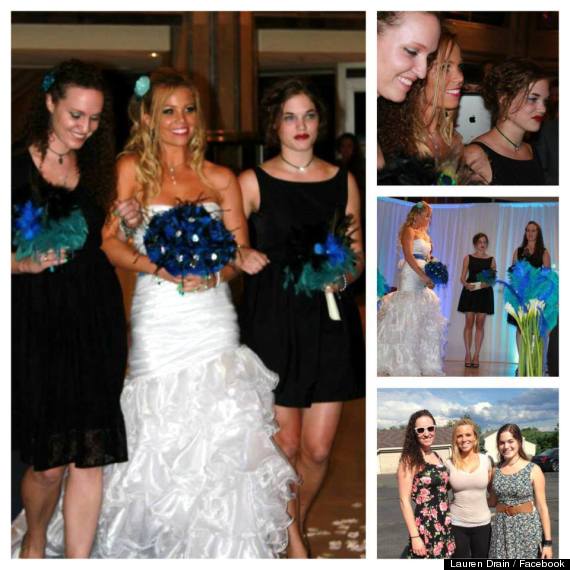 Drain has found love and acceptance with her new husband's family, telling the Daily Mail Online, "They have accepted me as one of their own. At our wedding they presented me with a 'Welcome to the Family certificate' signed by all 31 members of the family, including the two pets." She shared a touching photo on her Facebook page before the wedding, captioning it, "Yesterday my dear friends & family threw me an amazing surprise bridal shower. One of the best gifts I received was from David's mother which was this beautiful little locket with pictures of Boaz, Faithy & Taylor inside. As tears streamed down my face, I realized that even if my family does not attend, I will still have these three close to my heart on my wedding day. I miss them so much & I will continue to do more to reach out to them."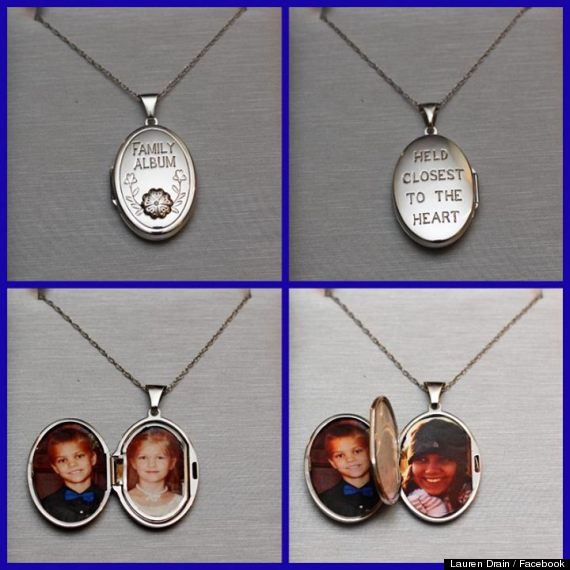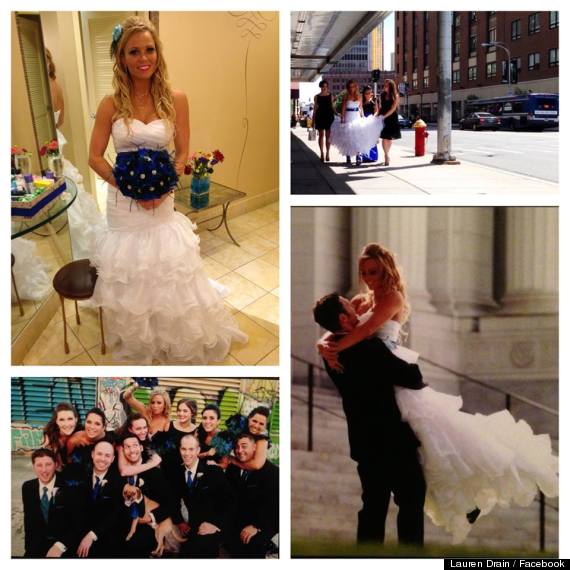 It appears that she effectively does not exist anymore for her family members inside the church. She explained on her funding page, "When I was ostracized I was given a few hours to pack my life into a few suitcases, dropped off by my father at a motel and told to never return, never contact my siblings and that I was now disowned. Anyone that leaves or is kicked out is banished for life and all ties to your family, friends, community, life are severed and you are truly on your own."
Lauren Drain now joins the Kagan family. Congratulations!
REAL LIFE. REAL NEWS. REAL VOICES.
Help us tell more of the stories that matter from voices that too often remain unheard.
BEFORE YOU GO
PHOTO GALLERY
Westboro Baptist Protests