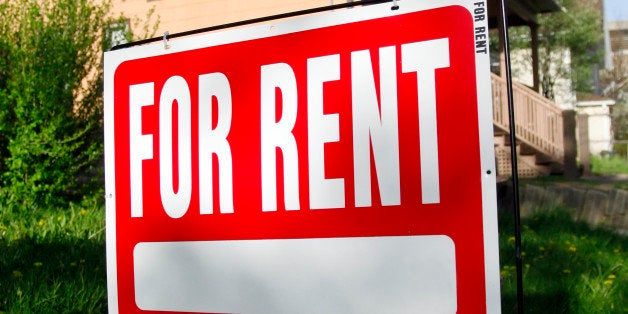 If we've learned anything from the cold, bitter depths of Craigslist, it's that it's tough to find a place in the city without standing out. Such was the experience of Lauren Fahey, 27, a graphic designer who recently relocated from Pennsylvania to San Francisco, Calif., where the line outside of weekend open houses often rivals the ones at the city's best restaurants.
"Apartment and roommate hunting was getting so tedious," Fahey told The Huffington Post. "It's ridiculously competitive and I had to find a way to set myself apart."
Fahey then put her design skills to work and whipped up perhaps the greatest roommate advertisement ever created: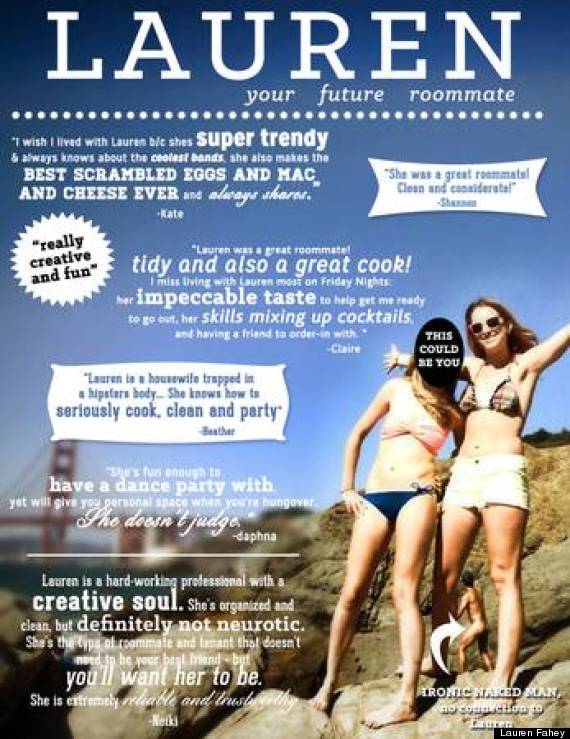 Fahey contacted friends and former roommates for references, curating a collection of quotes. She mixes cocktails, keeps things clean and stylish and -- perhaps best of all -- "doesn't judge."
"I was having such a hard time find anything, anywhere," she said. "And then I made the graphic and I got so many responses."
So many, in fact, that Fahey is now officially off the roommate market. (Sorry, all.)
While the effort is certainly a conversation starter, it's indicative of a larger trend of applying job skills to personal life projects.
"I'm a graphic designer so I thought, 'why not use that to my advantage?'" Fahey told HuffPost.
In 2011, a marketing consulting took a similar approach to his roommate search, penning a colorful Craigslist post that gained him some unexpected connections.
Before You Go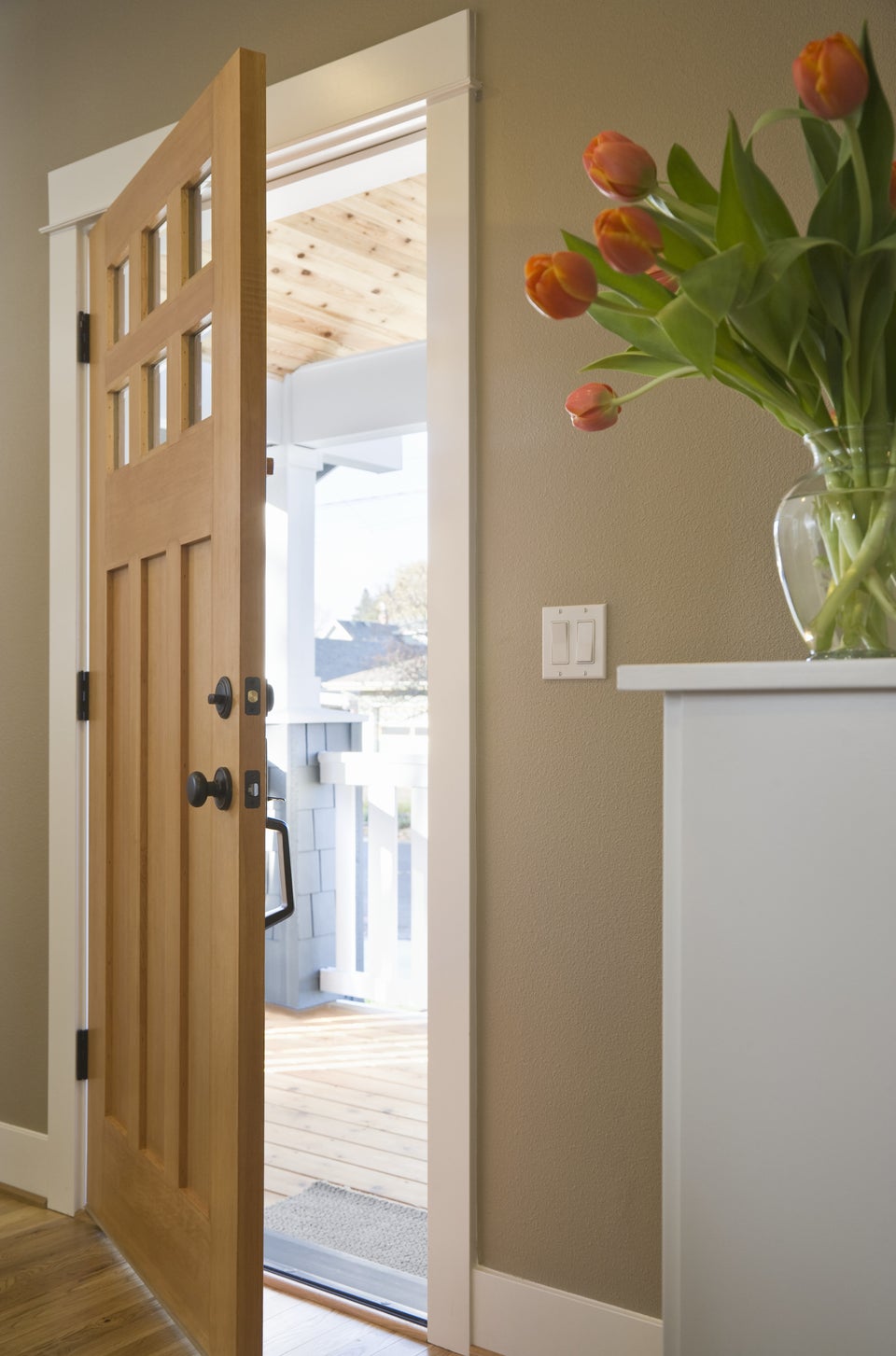 Things You Never Want To Hear From A Roommate
Popular in the Community