Today we bring you a chat between transgender model Lauren Foster and transgender musician Alex Davis.
Lauren Foster was born in South Africa and is one of the world's most recognized transsexual women, having been one of the first to pose for Vogue Mexico in the 1980's. She began transitioning in her teens and by 17 she was undergoing hormone therapy and living full-time as a female. At the age of 18 she underwent sex reassignment surgery, which was performed by world renowned surgeon Derk Crichton. She has worked with world famous party promoter Jeffery Sanker, iconic musician Grace Jones, appeared in Dirk Shafer's film "Circuit" and continues to model, recently appearing in D'Luxe magazine. She is married and splits her time between Miami Beach and Cape Town. Foster is working on her memoir, "Danse Sauvage – The Life and Times of International Transsexual, Lauren Foster."
Singer-songwriter Alex Davis was born and raised in Los Angeles and has been writing and performing music since childhood. His music has been featured on numerous TV shows including MTV's "Pranked" and "Bad Dog" on Animal Planet and he is a regular on the L.A. music scene where he performs at venues like The Key Club, The Knitting Factory and Highways Performance Space. His stage show, "Alex Davis: Man Of The Year," was rated #1 in Time Out's "Critics' Picks" and #5 on the Advocate's "Hot Sheet". He's currently working on his highly anticipated forthcoming album, the complete soundtrack to his one-man stage show.
Here, Lauren and Alex discuss their unique bond and friendship, being photographed by Greg Gorman, how being transgender affected their childhoods and more.
Lauren Foster: There are really two beginnings to our journey together, Alex. The first: Our childhoods, which were worlds apart. You in Hollywood and me in a small colonial outpost in South Africa. The second: When we met in the studio of celebrity photographer and image-maker, Greg Gorman.
Alex Davis: I totally did not expect that day at Greg's to change my life the way it did. I've met so many people since I've transitioned who have been awesome, but you were the first person outside my family to tell me outright that I'm not just a transman, I'm a man, no two ways around it. Not a second-rate man, which is what I feared I would always be seen as. Growing up in Hollywood, I was consistently bombarded with messages that told me that transgender people are contemptible, or at best, "fascinating freaks of nature." You sat across from me and told me I had to believe otherwise if I was going to live at all, words from the ultimate glamorous woman herself. From what you've told me, it sounds like you are on the fearlessly honest path of knowing who you are and making yourself a visible reality long before most transgender people. And you credit your parents with creating that condition for you.
View photos of Lauren and Alex in the following slideshow -- some of which may be considered NSFW. Their conversation continues below: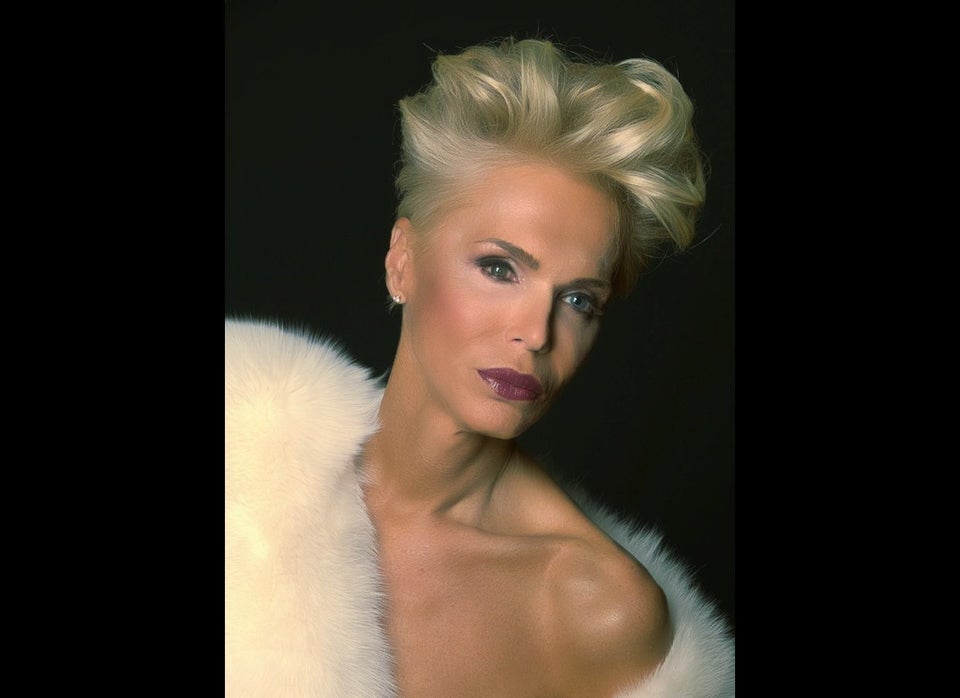 Lauren Foster & Alex Davis
Lauren Foster: You are a beautiful man and yes, we are both very fortunate. I feel this is our message. To parents and anyone growing up with a transgender child: love and support is all they need. I was constantly aware that I was somehow different. Like all children with gender identity issues, there were times when I felt alone, isolated and awkward. I was determined to have my inner person revealed. I would always wear t-shirts tied in a knot under my breasts. Never showing my chest. I crushed on all my male school friends and went so far as to have three relationships in my high school years and I'm actually friends with all three of them to this day. Crazy days, but still always enjoying the support of my family.
One day, it all made sense. I remember meeting a window dresser at a ladies department store who had transitioned and I immediately identified with her. The pain vanished that day. From that moment forward, I was determined. With the love and support of my wonderful parents I had sexual reassignment surgery at age 18. I worked extensively as a glamour model in Europe, South America and the USA, appearing in top magazines such as Vogue Mexico. A tabloid journalist contacted me, revealing he had discovered I was transsexual and planned to write about it. Other journalists researched my past, attempting to interview my family members and friends. I granted an interview, on the advice of my agent, thinking it would be better if I had control of the story. The story was then sold by the original interviewer and picked up by Reuters. Tabloids like Bunte, Globe and other international press ran the story, with the headline "Revealed: Vogue Model Was A Man!"
Alex Davis: People can be incredibly cruel when they don't understand something, when they can't see how easily they could've been born into your situation. I'll be honest, in high school, I would sometimes laugh along with mean-spirited talk because I wanted to fit in, rather than being vilified myself. And now, here I am, exactly the person I made fun of and telling other people to get over it. I'm glad I don't have to be a coward anymore because I couldn't live that way. I can have some compassion for those who don't understand transgender people; They could be dying inside like I was or they could just be uneducated and need a push in the right direction.
As a kid, my parents understood that I was struggling with accepting the gender they told me I was. They'd try and put me in dresses; I'd throw fits and refuse to leave the house. My best friend and I would play "house" and I'd be the husband and she totally believed that I was her husband. Between us, there was never any doubt that I was a boy and she was a girl. So, my parents caught on and were open-minded and loving no matter what -- letting me run around with no shirt on at the beach or letting me wear tuxedos at holiday events, but, they also couldn't completely shield me from the culture I was growing up in and the people around me. I was made fun of by other children sometimes. I'd get questions like, "Are you a boy or a girl?" and then they would steer clear of me.
At that time, most parents of "tomboys" thought their kids would grow out of it. No such luck with me. Once I hit puberty I realized if I didn't grow out of it, I'd be in big trouble. I'd have no friends. I'd have no life. I started denying how uncomfortable I felt in my own skin. While girls at school were excited to be changing physically and growing into women, I was silently horrified and felt like I was dying. I started trying to fit in with girls at school, made lots of friends, played in bands with little tough guys and obsessed about being with every hot girl I knew and every hot girl in the media. I thought if I could somehow fantasize the right way into becoming the man who swept every woman off her feet, suddenly I'd wake up and be that man -- body hair, beard, baritone voice and all. I was afraid I'd never get the family I wanted, I'd never get the relationship I wanted, I'd never get the music career I dreamed of because no one would ever listen to me. I'd be the butt of "tranny" jokes and nothing more.
Lying to myself and other people about whom I was which hurt me to no end. Of course, I was suicidal, like many in the transgender community today. You've been fearless in a way I wasn't able to be for a long time. What was it like for you after the tabloid fiasco?
Lauren Foster: It was tough. My modeling career slowed down and the only jobs I was offered were in countries that had never heard of me. This was in the 80's, before the Internet, so I could play the "stealth game" in my career. I moved to Greece, Paris and any where they didn't know who I was. Even without the Internet, some girls would still gossip and my work would dry up. I would move to another city, trying to escape the madness. I eventually stopped worrying about it and embraced myself as a transwoman. I now can't imagine ever having tried to conceal my past.
After a year in New York, I landed in L.A. and worked with renowned promoter Jeffrey Sanker for over a decade. Jeffrey introduced me to Grace Jones. I had spent a few glorious nights at Studio 54 and had seen her across the room. With her androgynous image, Grace had been my childhood idol and when she asked me to work for her I was blown away. My year with Grace was the stuff dreams are made of. We flew all over the world together but whenever we were in L.A. we would meet at Greg Gorman's studio on Melrose Avenue, eat pizza from Panne e Vino and drink a lot of red wine. Greg would then shoot a few rolls of film and we would collapse in a long limousine and head home, usually The Mondrian Hotel. The results were always unparalleled. His eye and talent for working with natural light is uncanny, a true legend.
Alex Davis: When I found out Greg was taking my photos for Candy magazine I was so excited. His work is gorgeous; he's been everywhere and photographed everyone cool! I didn't know then just how cool he himself was, but thought he had to be. I'm so grateful that Luis Venegas, Editor of Candy, invited me to do a feature spread for his third issue and introduced me to Greg. At the time, all I knew about Candy was that it was highly respected, known for its innovation and offering a new answer to the question, "What kind of person can be 'glamorous?'"
As we both know, the traditional images of transgender women are not ones of gorgeous women like you, Lauren. But what about images of transmen? Well, there aren't many. Sure, we could name a few but there's nothing out there that's close to any sort of fair representation of that huge group of people called transmen. In his photos, Greg captured who I am, the kind of confident, masculine guy I've aspired to be all my life. Not the kind of guy every transman is, just who I am and that's very meaningful to me. On top of that, he and his crew and I had a lot of fun during the Candy shoot and then I met you. Our shoot was outrageously fun! Sometimes talking about being transgender can be very heavy. But it's been wonderful focusing on having a great time and making wickedly, awesome art with the two of you.
Lauren Foster: Yes! That was the second part of the journey that brought you and me together. Greg called me in November of last year and gave me a few dates to choose from to shoot with him. This was a dream come true and, as I am working on my memoirs, I thought I could use an image for the cover of my book. We set a date and I flew out to LA. I always stay with my good friends Peter and Scott when I am there and Peter offered to come along for the shoot. We picked up looks from my fab friend, couturier Lloyd Klein, and hauled up into the Hollywood Hills to Greg's studio where Ammon Carver, Matrix hair guru, styled us. It was a typical morning… lights, camera, action.
We stopped for lunch and then Greg said, "I have a friend coming over. I would like to get a few shots of the two of you together. He is very cool. I think you'll enjoy each other." I thought why not? No one says NO to Greg! Okay, so here comes the magic! In walks this blonde rocker, cute and scruffy, like a handsome Kurt Cobain. From the time our eyes met my heart skipped a beat. It was a magical moment. When Greg told me that you were a transman and Brad Davis's son, I knew the day would be memorable. We have such amazing photos and the frisson between us was the real deal! To add a twist to the experience, my friend Peter knew your dad, Brad, and remembered you at a young age when he would visit Brad!
Alex Davis: I don't remember meeting Peter back then, but that's not saying much. That whole period of my life, from around 8 to 10, before and after my dad died, is a blur. Peter knew dad when dad was going through a painful, private hell. The fact that Peter was there that day with us was very moving to me and proved to be relevant to what you and I are working on right now together. My dad was the most fun and loving dad. He was beyond protective and also fearless at the same time. He went through the pain of hiding the fact that he had HIV so that he could avoid being ostracized in Hollywood, in order to continue working and taking care of his family. Through his death, his secret came out which would obviously affect his legacy and family's future.
I'm glad he and my mom told Hollywood to pull their heads out of their asses and look at just how unfairly they'd been treating many of their own. Meeting Peter that day mad me feel like my dad was there with us, telling me to relax and look around. I heard him saying to me, "You're living in a different time. You've got allies and people are sharper now, ready for a revolution. Take advantage of the power and experience that these amazing artistic people around you have and join in. Wake people up to what it means to be a man. Show everyone how being transgender does not define who you are or detract from you one bit. Go give people something they can grab on to, the thing they love best: fabulousness! Play music, show off, have fun and tell the truth. Don't take yourself too seriously!"
Lauren Foster: Right! Could this story get better? Yes! This is where we take our fight public, to support all transgender people. You and I spoke with Herndon Graddick, the president of GLAAD. It was inspiring to hear the support he and GLAAD have for our community. Both of us were so moved by Herndon's conversation. To hear him say, "Gay rights are the fight of the present. Trans rights are the fight of the future" was mind blowing. I cried.

Alex Davis: I totally cried, too. He used the term "avant garde" in describing the work that needs to be done for transgender people in the media and in the world. That's really a profound definition of where we're at in the process of change. What's awesome to me is that he's really saying that you, Lauren, are avant garde, because you've been out and about in the world of high fashion and beyond for years. It was very moving to hear that he thinks of you that way, as everyone should.
"Before most people had ever even heard of the transgender community, there was Lauren in the pages of Vogue, already reshaping what it means to be a beautiful woman. Lauren Foster continues to be a remarkable trailblazer on the path to equality and I am left both humbled and honored to call her my friend," Herndon said.
Lauren Foster: Herndon is a true visionary and for me, you, and the entire transgender community to have his support is paramount!

Alex Davis: I spent years dealing with those fears of never being able to be myself, never getting to live my life like any other guy; in other words, getting robbed of a life. During that conversation with Herndon, I felt hopelessness was releasing its final grip on me. He said things that'd I'd never heard anyone in his position say. Now, I'm watching a rocket power up at a launch. I'm biting my nails in anticipation! I feel sure the day is very close when all of my dreams will come true. I usually try to avoid corny language like that -- because I'm so hip, slick and cool, right? Hardly. I'm the biggest sap.
But really, I'm not sure what other words to use to describe the feeling I have talking about. My first dream was that I would someday feel comfortable in my own skin, and up until five years ago, I had given up on that one. Recently, I looked in the mirror and saw the face I'd seen in my head for as long as I can remember -- my image of myself when I really thought I would grow up to look as much like a man as Kurt Cobain, or Brad Pitt, the guys I admired so much when I was younger. When that didn't happen I was devastated. And now, when I see myself in the mirror I see that I am that guy, the guy I have always known I was born to be. I am profoundly grateful and know that I am lucky to have been in a privileged and supported position. I sincerely believe I will never take that for granted; the rest of my dreams involving my music, my family and the transgender community. I want to do whatever I can to help other transgender people get what they need so that there's nothing holding them back from living a full, joyous life.
Lauren Foster: Yes, cutie! Talking to Herndon and hearing that he's going to work towards raising awareness and funds for the transgender community, because there literally are none, was amazing news! In most cases, LGBT organizations have only been LGBT in name, not in practice, and he's not going to settle for that anymore and I'm blown away. This is an example of what we are fighting for today! The transgender community continues to fight the same battle. We share the same life experience and deserve respect and support.
Below, see a slideshow of other transgender pioneers:
Before You Go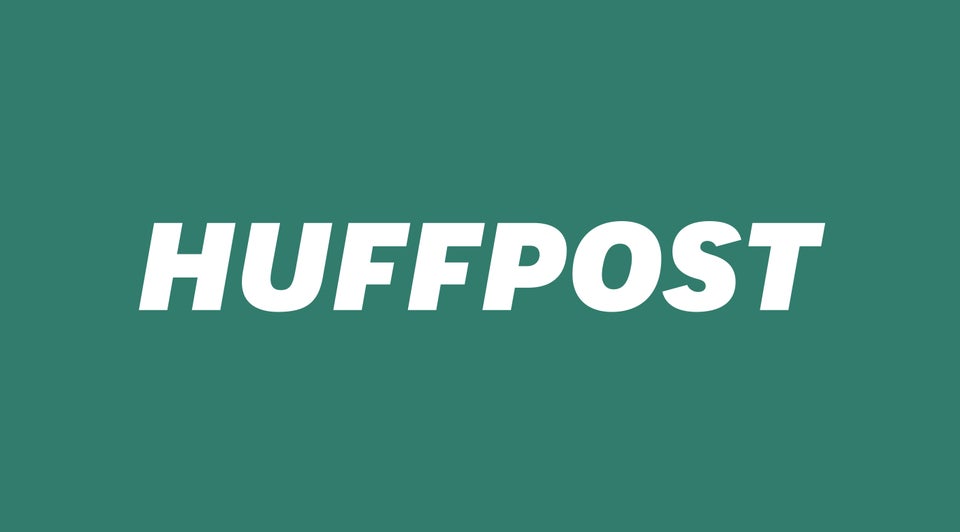 20 Transgender Pioneers
Popular in the Community