Photographer Lauren Greenfield was rummaging through approximately half a million photos she'd taken over the past 25 years. The images chronicle the Western world's spiraling obsession with consumption and celebrity, part of her extensive project "Generation Wealth." Specifically, Greenfield was looking for potentially overlooked connections to help round out her visual story, which starts with MTV-crazed teenagers and ends somewhere around the election of President Donald Trump.
Greenfield zeroed in on a photo she had previously disregarded, showing a group of bored looking preteens huddled in the hallway of a Los Angeles private school dance, wearing ripped jeans, T-shirts and plaid button-downs. When she took the photo in 1992, Greenfield recognized two of the partygoers as the daughters of O.J. Simpson's lawyer, but didn't think much of it. Looking back, she realized she'd unwittingly captured Kim and Kourtney Kardashian, two individuals who embody the very dreams of status and spectacle she'd spent decades exploring.
In an interview with The Huffington Post, Greenfield expanded upon the Kardashian's immense influence over contemporary generations. To explain, she cites sociologist and economist Juliet Schor, who wrote the introduction to Greenfield's monograph. "According to Schor, in America, people used to compare themselves to the person down the road," she said. "Someone who had a little bit more than they did. Keeping up with the Joneses."
Today, however, we're no longer comparing ourselves with our neighbors, but with the chimerical images we encounter on TV screens and social media feeds. As Greenfield put it: "Now we're 'Keeping up with the Kardashians,' comparing our houses to what we see on 'MTV Cribs.'" The latter reference is a bit dated, but it brings us back to the project's origins in 1992, when Greenfield first began documenting her hometown of Los Angeles.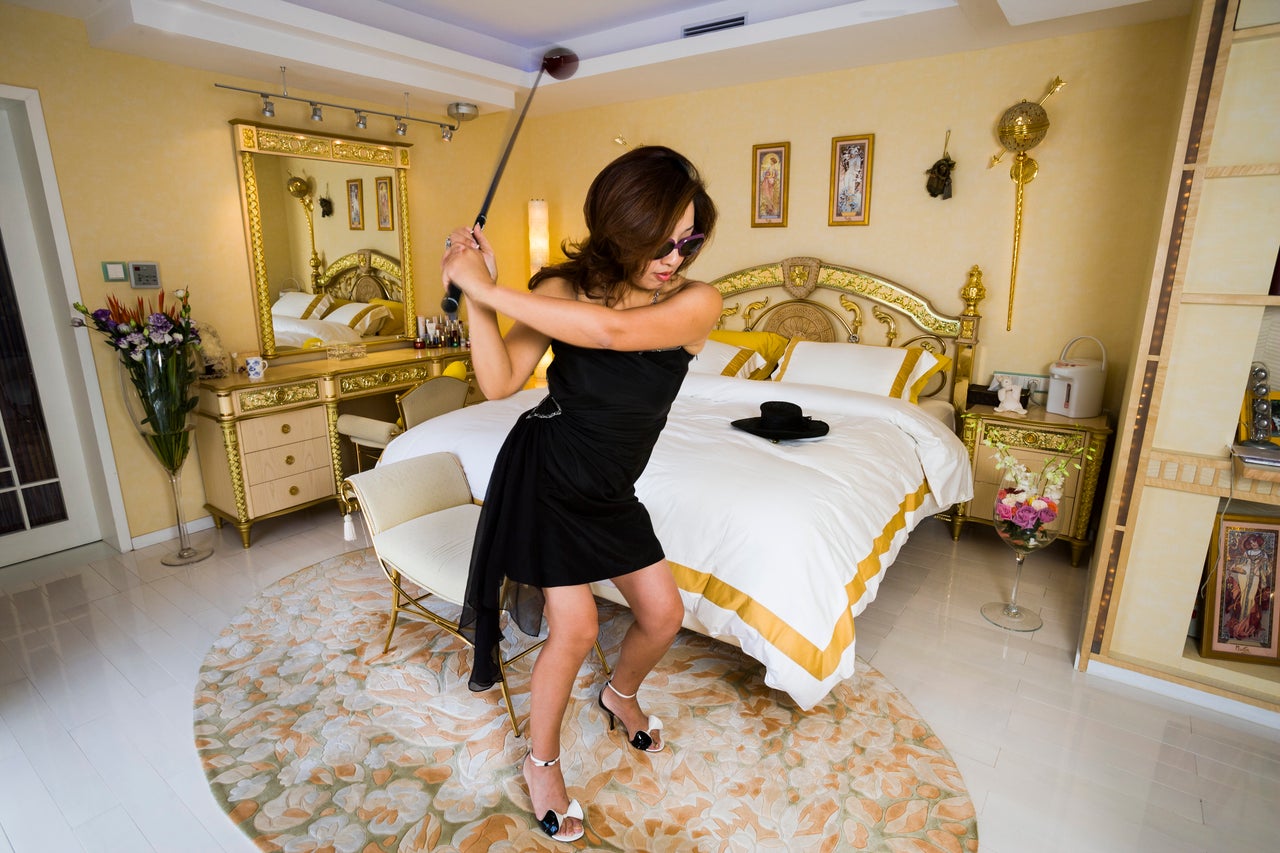 Greenfield returned to LA after completing her first photographic assignment as an intern for National Geographic. She'd been documenting a Zinacantec Maya village in Mexico ― an "exotic" culture she knew little about. "I realized I wanted to come back to my hometown and photograph my own culture," she said. So she returned to her high school, Crossroads, an elite private school frequented by families with Hollywood ties, whose students were constantly competing with blowout Bar Mitzvahs, expensive cars and designer purses.
Greenfield's first series, "Fast Forward: Growing Up in the Shadow of Hollywood," focuses on the impact of media saturation on youth culture in LA. "It was the beginning of MTV," Greenfield said. "I was seeing how rich kids, influenced by hip-hop, wanted to be like the kids of the inner city with this idea of 'bling,'" she said. Those same kids living in inner cities, in turn, yearned to be rich. The series revealed that the appeal of wealth and fame crossed boundaries of race, class or background; most young Los Angelenos were driven by a desire for status and attention.
"Money affects kids in many ways," Adam, a 13-year-old subject of Greenfield's, explained to her in a 1994 interview, the first she ever conducted. In the photo alongside Adam's interview, he's pictured as a pudgy pubescent grinding with a go-go dancer at his nightclub-themed Bar Mitzvah. "It has ruined a lot of kids I know," he continued. "It has ruined me — wearing a Rolex watch to school or just buying a $200 pair of shoes. I take flying lessons. I mean, I know a person who has a soccer field and an indoor basketball court. But that person's dad is going to jail."
Greenfield recalled the impact Adam's words had on her back in 1994. "I was so amazed by the acute perceptions that a kid right in the middle of it had," she said. "I was very moved that he could see it and be critical of it and still be affected by it."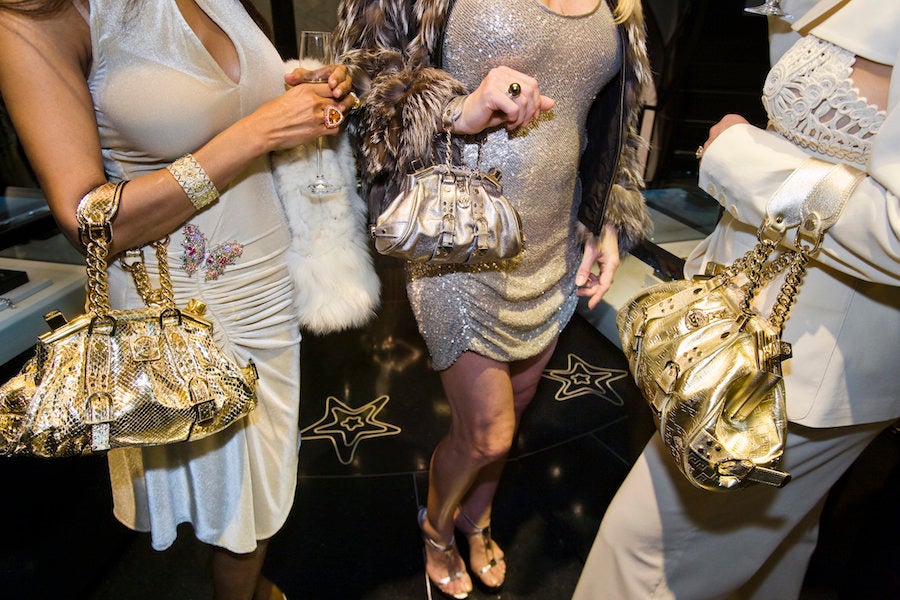 Greenfield has interviewed and photographed young people in bathtubs and dressing rooms, at weight loss camps and eating disorder clinics, in the middle of a face lift, and just after a chemical peel ― the "Rolls Royce of rejuvenation" ― their face still coral and bubbling. "They are the truth tellers in this work," Greenfield said, referring to her subjects. "The story, for the most part, is in their words."
"I would say usually the people are comfortable because they kind of have to be to do this work," Greenfield put it. To earn their trust, her process entails a lot of, in her words, hanging out. She spends weeks, months or even years with her subjects, waiting to catch that single shot that communicates something bigger. "There is no staging, there is only capturing moments. For me, it's about trying to find moments that speak to the culture. Sometimes I understand the photos' significance at the time, oftentimes I don't."
Greenfield's extensive photographic project features 14 chapters, each focusing on a particular population, fixation or epidemic. "New Aging" explores society's rejection of aging and the ways medicine and technology conspire to prevent its effects. In one image, a woman receives a post-operative mani-pedi in a luxury surgery-aftercare facility, her entire face covered by a mask of bandages with holes for her eyes, nose and mouth.
"The Princess Brand" documents how even the innocent exercise of playing dress-up initiates young girls' obsessions with luxury and desirability. Greenfield captures girls as young as 4 years old, wearing their mothers' high heels, striking a seductive pose for the camera. Juxtaposed with "New Aging," the series hints at how aging adults and young girls chase the same impossible ideal.
"I started to think about the connections," Greenfield said. "The connection between a little girl and her precocious sexualization and the woman who decides to become a prostitute because she doesn't want to make $20,000 a year anymore as a social worker, to Jackie Siegel, who decides being a beauty queen will get her closer to the American dream than her engineering degree."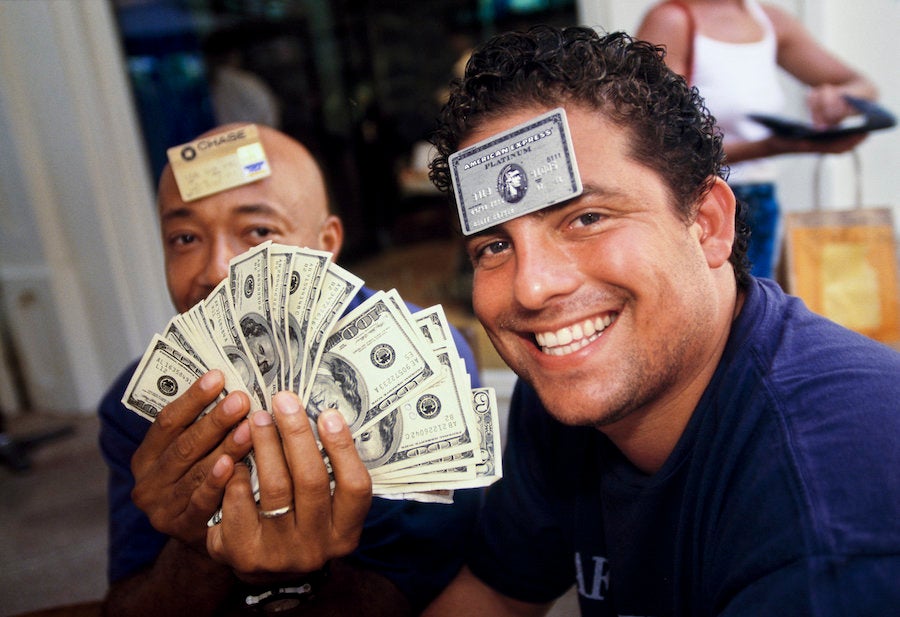 The various threads of Greenfield's story converged during the financial crash of 2008, when her anthropological experiment suddenly resembled a morality tale. "We had lost sight of what is important and what really matters," she said. "The crash was an opportunity to take stock of that and document this pain, pain that stretched from the working class to the ultra rich."
The following year, Greenfield made the documentary film "The Queen of Versailles," which follows time-share mogul David Siegel and his third wife, Jackie, after their quest to build the largest home in the country was brutally interrupted by financial turmoil.
"In the new house it's going to be hard to communicate with each other," Jackie says in one interview. "Even in this house, I could scream right now and no one would hear me. I could yell for Marissa to come here, and she wouldn't come. I have to use my cell phone. In the new house, we will have Segways to go around the house."
Although there are urgent moral undertones to Greenfield's project, she never casts judgment on her individual subjects. Rather, she portrays every person, from a former assembly line worker at General Motors to the sex worker famous for citing Charlie Sheen as a client, as reflections of the same cultural phenomenon. "We're all susceptible to it," Greenfield said. "We all become addicted."
Greenfied's book includes an interview with social critic Chris Hedges, who illuminates just how pervasive our generation's preoccupation with status has become. "Celebrity culture functions like a religion," he said, continuing:
"For one thousand years the Catholic Church ruled Europe by creating massive stained-glass windows with images of torment and hell and damnation and salvation to control society. Today we have electronic images of celebrity and wealth that do the same thing. We worship narcissistic monsters. The drive to become a celebrity is at its core a drive to become immortal. What you're seeking is an unattainable perfection. You're seeking essentially to become a god."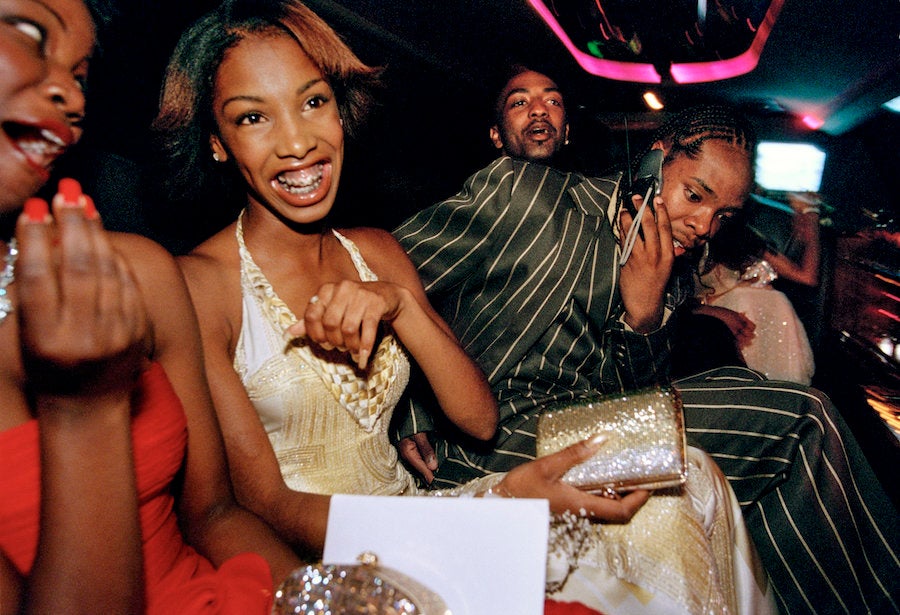 Of course, people react to the cult of celebrity differently, with certain populations more susceptible than others. "I think the power of capitalism, and exploiting addiction in general, is looking for insecurities and weaknesses," Greenfield said. "Everybody that has insecurities becomes a very good consumer. The way marketing works is, if you buy this thing, it will fix what you feel is missing."
She continued to express that, though both men and women are prone to the bottomless desire for acquisition, women are societally conditioned to determine their self-worth based on their desirability. As a result, they sometimes veer from coveting commodities to becoming commodities themselves. The last chapter in the series, "Make It Rain," visualizes this sentiment, peering into nightclubs where men shower cash onto nude dancers' bodies.
Today, Greenfield's series inevitably calls to mind Trump's rise to power ― and whether it was really that shocking at all. "It was kind of amazing because I was finishing the work over the past year while I was watching his campaign and, then, seeing him take the highest office in the land," Greenfield recalled, "it was almost like an uncanny expression of what the work is about — proof that it was all real."
Trump, with his gold-plated skyscrapers and his penchant for treating women as property, is the living embodiment of "Generation Wealth." As Greenfield put it: "His brand mixes business and celebrity and beauty pageants and power and real estate and your name as big as possible. He represented all the values of the work in their most extreme form ― his addiction to attention and admiration and even his use of Twitter."
The sweeping "Generation Wealth" exhibition, featuring 195 prints and 42 first-person interviews, goes on view at the Annenberg Space for Photography next month. The show is based in the heart of Los Angeles, a mere five miles from Greenfield's high school. The photos offer authentic portrayals of artifice and abundance in their many manifestations. Either dazzling or deeply disturbing, the series, 25 years in the making, offers a gold-encrusted portrait of our time.
"I hope this provokes discussion about our values and where we are going," Greenfield said. "It's clear our current path is unsustainable ― environmentally and morally. It's a value system that leads to exhaustion, collapse, and no satisfaction."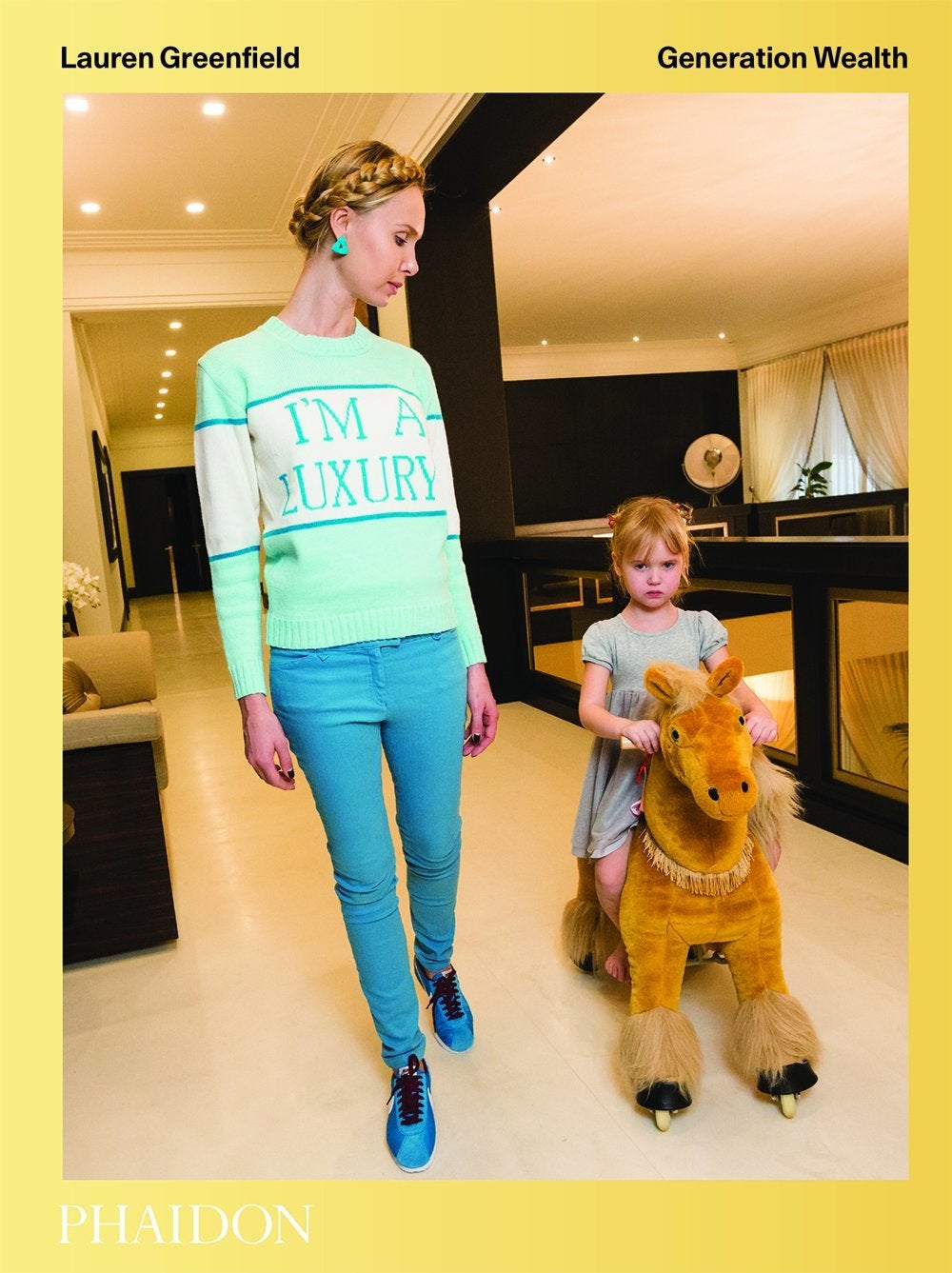 Related
Popular in the Community