Lauren Harries never really felt like a child prodigy. Though the young Brit became well known across the pond for having an unusual expertise in selling antiques, it wasn't until 1991 that a 13-year-old Harries fully recognized what the fuss was all about.
The curly-haired, bow-tied teen, then known as James, appeared on "The Oprah Winfrey Show" as "Britain's youngest tycoon," having turned considerable profit off of pieces that many considered junk. Only weeks before that appearance, while filming a documentary, Harries finally saw what others had been saying all along.
"I was on a documentary and they put me with the average child. Then I saw the difference," Harries told Oprah back in 1991. "I couldn't believe it. I really could see what actual people used to say [about me]. 'Well, you're different.' I actually realized I was."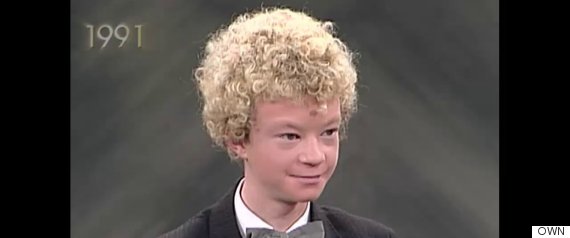 Beginning at age 4, Harries began collecting pieces of china from rummage sales -- and as the young entrepreneur told Oprah, pure instinct helped her select items of significant value. A bag of old spoons purchased for less than 50 cents, for example, ended up netting $3,500. This antiques business grew, and with it, Harries' reputation as one to watch.
It's now been 24 years since that memorable "Oprah Show" episode, and "Oprah: Where Are They Now -- Extra" recently caught up with Harries to get an update on what has happened in the time since.
"It's wonderful to be seen in America and to explain about my life," Harries says in the above video. "My name is now Lauren, and I'm a transgender woman. I've been through it all, and I'm here to tell the tale."
In the years that followed Harries' childhood television appearances, she says she struggled with her identity. "More towards the age of 18, I didn't know who I was," she says. "I felt suddenly trapped in a burning building and I needed a way out."
Harries began to transition to female and underwent gender reassignment surgery in 2001, but the entire process was a difficult and even dangerous time for both her and her family.
"When I became Lauren, it wasn't good," Harries says. "The press were very harsh, we had bricks [thrown] through the windows, we had death threats. People didn't understand. We had about five, six years of transphobia."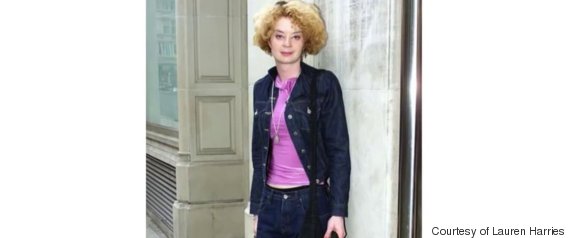 Now, however, Harries says things have gotten much better, which she believes may be related to her 2013 appearance on the U.K. version of "Celebrity Big Brother."
"Since then, people haven't seen me for my gender, but who I am," she says.
As for the expertise that first made her famous, Harries says that she still dabbles in antiques; however, she has found different ways to channel her creativity over the years. "I could easily get back involved in [antiques], but jewelry's more what I'm interested in now," she says. "[And] I sing. I sang the first song, 'I Was Born A Boy, Now I'm A Girl.'"
Looking back on her "Oprah Show" appearance, Harries has some clear advice for her younger self.
"If I could go back to the little boy I was on 'The Oprah Show,' I'd say, 'This is my advice to you as a 13-year-old-boy... You are a girl. It's your choice to do something now or to wait,'" Harries says. "I would have done it when I was 13 if I had the chance."
"Oprah: Where Are They Now -- Extra" is a digital series from the OWN show "Oprah: Where Are They Now?"
PHOTO GALLERY
Lauren Harries