A 22-year-old man pleaded not guilty on Tuesday to fatally stabbing a woman who was hiking on a trail near her home last month in Phoenix.
The body of 29-year-old Lauren Heike was found on the morning of April 29, a day after she went missing on a trail in northeast Phoenix.
Zion William Teasley was indicted by a grand jury on a first-degree murder charge after police said surveillance footage and his DNA on the victim's shoe placed him at the scene. Maricopa County Attorney Rachel Mitchell announced the indictment on Monday, and Teasley appeared in court on Tuesday to enter his not guilty plea. Teasley, who was on probation after previously pleading guilty to armed robbery, is being held on $1 million bail.
Hundreds of people on Sunday participated in a Hike for Heike in her memory. The organizer, Gladys Monje, told ABC 15, "This hits different because I am a solo female hiker, and I can relate to what happened to her."
"We're happy that last moment — she loved to exercise — she was walking and we know she was happy," her mother, Lana Heike, said. "She went out that morning on a beautiful day to do what she does every day."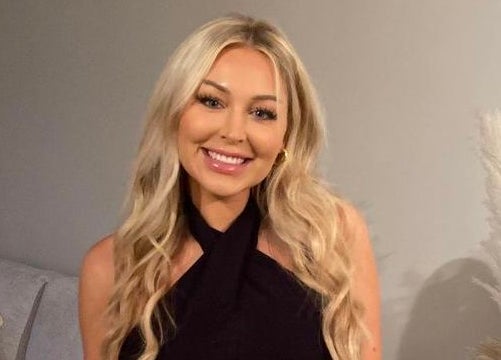 On April 28, after speaking with a friend just after 10 a.m., Heike walked to the trail, where surveillance cameras captured her alone at 10:53 a.m., according to a police statement in an arrest warrant.
She had been stabbed 15 times in her upper body, with "apparent defensive wounds" on her hands and forearms, according to the medical examiner. Based on a blood trail and the "condition of her clothing," investigators said she might have been chased "through or over" a barbed wire fence located several feet from where her body was found.
She was attacked from behind, Phoenix Police Lt. James Hester said at a May 4 news conference, where police showed surveillance footage of a man running and asked for the public's help in identifying him. The police initially tweeted the short video on May 2.
Hours after the news conference, Teasley was arrested at his home, a mile from where Heike's body was found.
"I believe Lauren fought off her attacker and was able to flee, but her injuries were too severe for her to continue," Hester said at a news conference on May 5 announcing Teasley's arrest. "It is my belief that she was not sexually assaulted," Hester said, and that the attack was random, noting that they had not completed their investigation.
Police said that Teasley had recently been fired for "being aggressive toward female employees" and that his employer suspected him of stealing merchandise. His manager identified Teasley in a still image taken the day of Heike's killing and said he was wearing items he'd taken from the store, police said in the arrest warrant.
Teasley's attorney, Raquel Centeno-Fequiere, did not respond to a request for comment.
Lana Heike said at a news conference, "Lauren was beautiful inside and out. She had such a kind heart."
Heike was originally from Kitsap County, Washington, where her family still lives. "She loved this area," her mother said of her daughter's new home in Phoenix. "She had so many friends."
Popular in the Community