Though she may be America's original gap-toothed sweetheart, Lauren Hutton has never shied away from posing nude.
Hutton, now 69 years old, was just 19 at the time the photos were taken. Save for the bunch that ran in Penthouse, the collection was tucked away in archives until this past year, when financier Jeremy Frommer bought out the assets from Bob Guccione's creditors after the publisher's 2010 death.
WARNING: The photos below contain full-frontal nudity and may not be safe for viewing at work.
"There are nearly a half a million images -- original negative slides, photos, documents, art, etc. -- that it takes up a small warehouse," Frommer told The Huffington Post. "Nobody has seen the contents of this finding, because most of the stuff was in the archives and in the files that wasn't ever published."
Now Frommer is digging up gems from Guccione's collection, including photos from a Pia Zadora Penthouse shoot in the '80s to be auctioned off after Hutton's. "Most of [Guccione's] stuff got tucked away and has sat for decades in storage, awaiting someone like myself to come and find it and give it back to the world," Frommer told us.
All 39 Hutton images, both prints and negatives, are being auctioned off on eBay on July 4 as a single lot. Interested buyers can submit early bids now, but be warned: The current bid is $8,600.
If you'd rather see them than own them, the images can be viewed on GuccioneCollection.com, a website devoted to Bob Guccione and his life's work.
See a selection of the NSFW photos: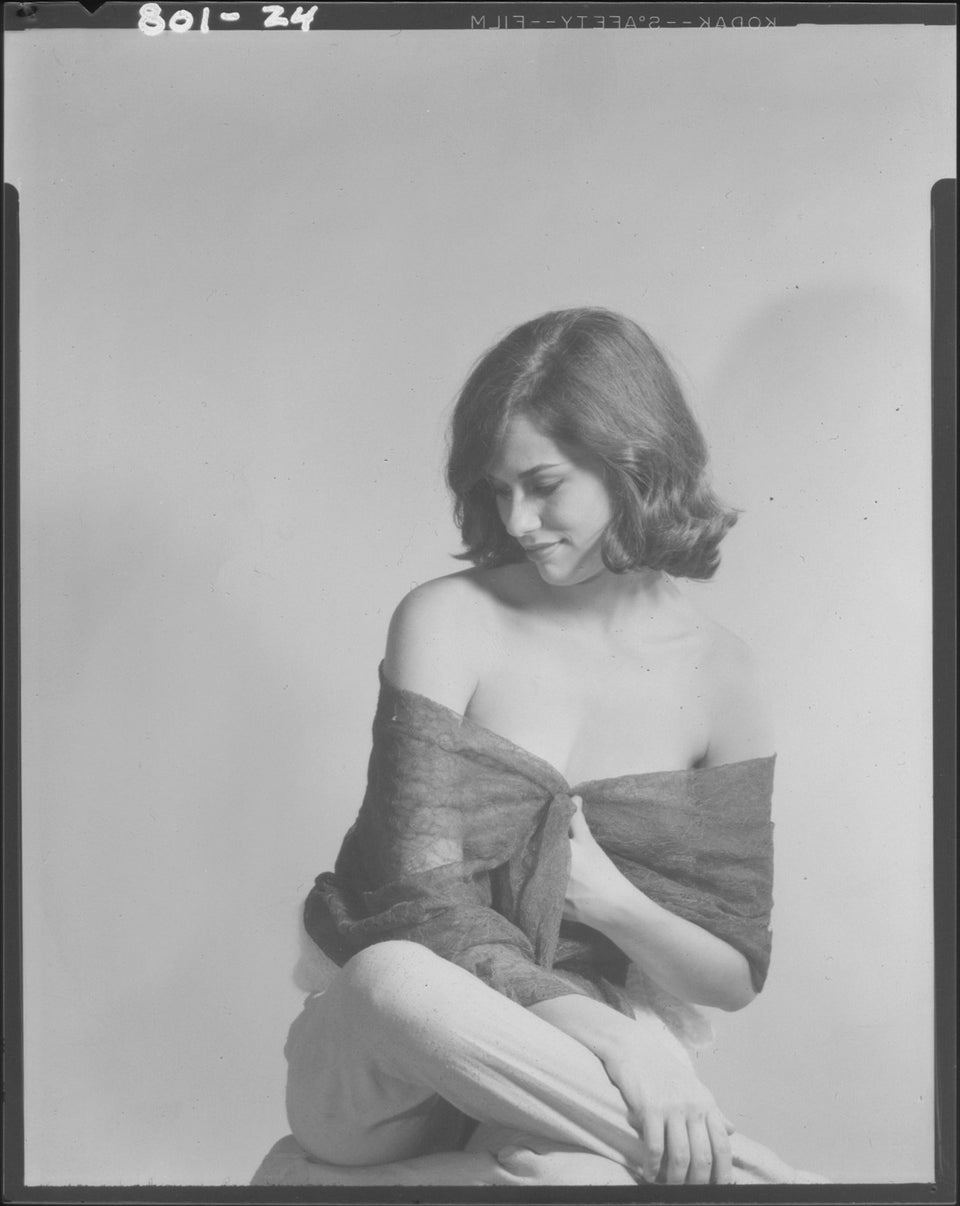 Lauren Hutton's 1962 Nude Shoot (NSFW PHOTOS)