London discussed the awkward exchange she had with her "You People" co-star during an appearance on "The Tonight Show Starring Jimmy Fallon" on Wednesday.
The "Without Remorse" actor explained that she drove to meet Hill for the first time several weeks prior to filming their new Netflix movie, and that someone in a van had blocked the entrance to the valet parking area.
"I'm trying to get in, I'm honking like, 'Who is blocking the —'" she said, while mimicking how she honked her horn.
London then explained that she was shocked to see Hill get out of the van.
"That's how we met," she said with a laugh.
The actors clearly moved past the car-honking debacle because London told host Jimmy Fallon earlier in the clip that she and Hill have become good friends.
"Jonah is really my homeboy in real life," she said. "I love me some Jonah Hill."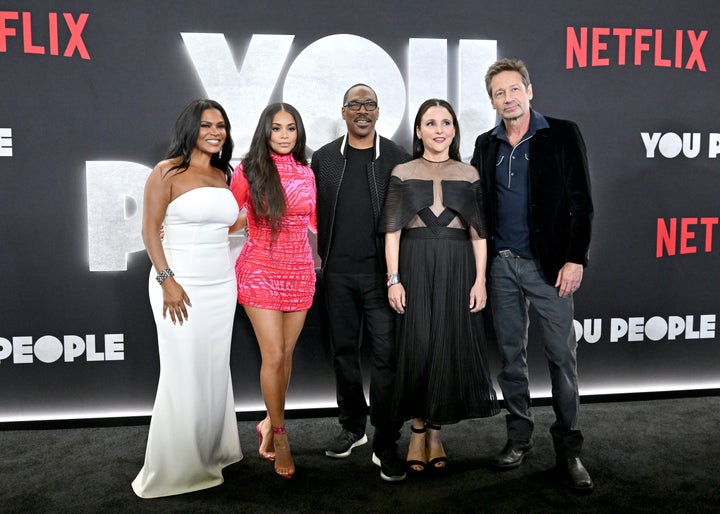 Hill and London play a couple in "You People" who falls in love and begin their journey of getting to know each other's families. The Netflix romantic comedy, which also stars Eddie Murphy, Nia Long, Julia Louis-Dreyfus and David Duchovny, will be released on the streaming service on Friday.
London told Variety at the Los Angeles movie premiere she supported her co-star's decision.
"For us to pretend that we're stronger than others and we can handle more, that's unfair," she said. "I hold space for Jonah Hill. That's my homeboy. I love him, and whatever he needs to do for his soul, I am there for it."
Hill told Deadline in a statement in August that media appearances and public-facing events have exacerbated his anxiety attacks.
Popular in the Community