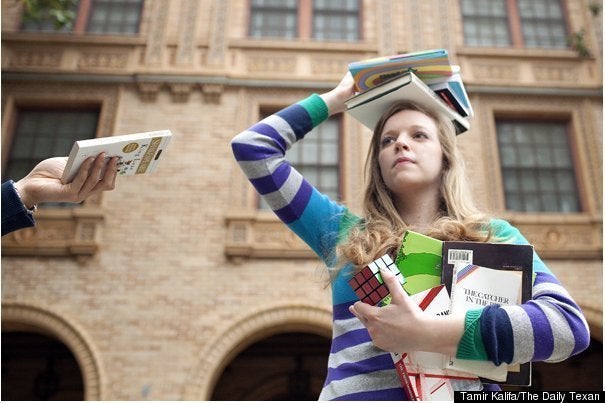 Multitasking has taken on an entirely new meaning for one UT student who can recite the first 100 digits of the mathematical constant pi while solving a Rubik's Cube and balancing 15 books on her head.
Lauren Moore, a liberal arts honors and philosophy freshman, performed her unique talent on the "The Ellen DeGeneres Show" on Friday, which was also her birthday.
"It's really not that interesting of a story," Moore said. "In high school, in one of my math classes, there was a poster on one of the walls with pi around the edges. I'd be doing my homework and said, 'I could actually memorize pi,' so that's how I got to 100 digits."
Popular in the Community