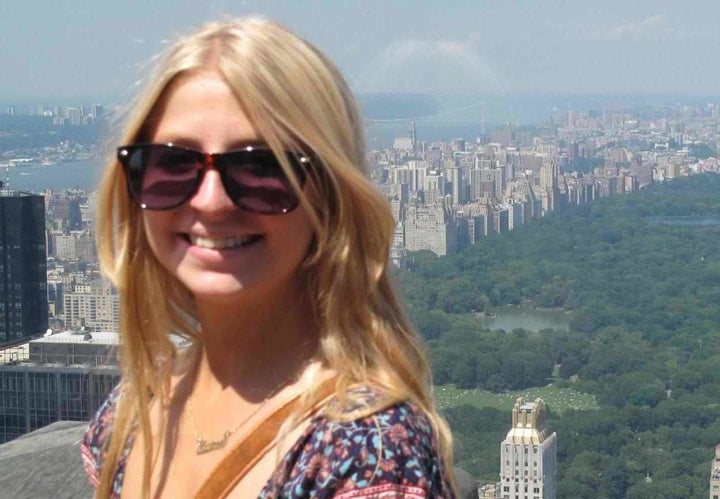 The family of Lauren Spierer, an Indiana college student who disappeared more than a year ago, anxiously await test results regarding a skull found not far from where the young woman disappeared.
"In the days ahead, a family will have answers they have been desperately seeking," the Spierers posted on a Facebook page they maintain about the case. "Will it be ours?"
Fishermen found the skull in the White River on July 9. The location is about 50 miles from the college town of Bloomington, Ind., where Lauren Spierer was last seen. Police divers searched the waterway for additional remains, but none were found.
A spokesperson for Bloomington police told The Huffington Post that the skull will be examined by a forensic anthropologist. The expert will work to determine the age, race, and gender. They will also try to determine whether the skull belongs to Spierer. The testing could take up to two months to complete, police said.
PHOTOS: (Story Continues Below)
PHOTO GALLERY
Lauren Spierer
Authorities did not comment on whether there were any indications of external injuries to the skull.
This is not the first time the Spierer family has had to wait for news on a potential match. They went through the same thing in April, when skeletal remains were found west of Bloomington. In that case, experts ultimately determined the bones belonged to an unidentified male.
Lauren Spierer, who would now be 21, was last seen on June 3, 2011 around 4:30 a.m. just a few blocks from her Smallwood Plaza apartment. Earlier in the night, Spierer had visited Kilroy's, a nearby sports bar that closes at 3 a.m. When she left the establishment, she left behind her shoes and cellphone, police said.
After leaving the bar, Spierer reportedly went to fellow college student Corey Rossman's apartment before deciding to walk home. What happened to her after that remains a mystery. She was reported missing less than 12 hours later.
Bloomington police, Indiana University police, the Monroe County Sheriff's Department, Indiana State Police and the FBI have all conducted searches for Spierer.
In April, Spierer's father, Robert Spierer, told the Journal News he is frustrated with the case and had reached a conclusion about Rossman.
"I think he's a liar and a coward," Robert Spierer told the Journal News.
Rossman's lawyer, Carl Salzmann, has previously said his client has no memory of his last moments with Spierer because he was punched in an altercation at her apartment.
Robert Spierer told the newspaper the memory loss claim was "laughable" and a "statement of convenience."
On Saturday, Lauren's family did not name any names but they did post a message that was apparently directed at her abductor.
"When will you end this nightmare for our family? We will never give up," the message reads. "We are just as determined as we were on June 3, 2011. You need to know that. It's our promise to you. For now we continue to wait."
Lauren's family created a website called findlauren.com and are offering a $250,000 reward for information that leads to finding their daughter.
Lauren Spierer is described as a white female who is 4-feet-11-inches tall with a slender build. She has blue eyes and blond hair. She was last wearing a white tank top with a light-colored shirt over it and black stretch pants. Anyone with information on her whereabouts is asked to call Bloomington Police at 812-339-4477.
READ ABOUT OTHER MISSING PERSON CASES:
PHOTO GALLERY
Missing People
REAL LIFE. REAL NEWS. REAL VOICES.
Help us tell more of the stories that matter from voices that too often remain unheard.
BEFORE YOU GO