Police Captain María LaGuerta will soon be busy following Dexter's blood-soaked trail when the seventh season of the Showtime hit drama "Dexter" premieres this week. But Puerto Rican actress Lauren Vélez, who plays the ruthless LaGuerta, used the time between seasons to work on a project centered around another ambitious Cuban woman.
Vélez, a long time admirer of 1960s Cuban singer and exile Guadalupe "La Lupe" Victoria Yolí Raymond, will star and help produce "They Call Me La Lupe," a biopic of the artist written by Luis Caballero and James Manos Jr. (creator of "Dexter"). To bring the film to the big screen -- also set to feature Dominican actress Judy Reyes ("Scrubs") -- the Boricua and a team of producers are trying to raise $100,000 through Kickstarter, a popular social platform used to fund creative projects.
In an exclusive interview with The Huffington Post, Vélez talked about the reasons she's determined to make the film and why she's so passionate about La Lupe, the eccentric character she will portray.
So who exactly was "La Lupe"?
She was this incredible force of nature, dynamic, brilliant singer. She was kicked out of her country, out of Cuba, by Castro because he considered her to be as decadent as America. She represented freedom, unbridled passion, and all those things that he actually didn't want to be what represented Cuba. And so she had to flee. She came to New York and became famous singing with Tito Puente [and] "Mongo" Santamaría. She became the Queen of Latin Soul and the first woman to sing in Carnegie Hall. [The movie is] really a sort of rags to riches to rags tale of redemption, about an extraordinary woman.
Tell us a little about about your roles in the movie-making process.
I play La Lupe! I'm starring the movie and I'm one of the producers, both of which are really exciting and terrifying. I've produced a one woman show that's about her life. And everyday before I went on stage, I bargained with God: 'If I don't have to go on stage, I'll do something else.' [laughs] I get that kind of stage fright. [But] when I get on stage it's always an incredible experience. Her life is so full, it's such an incredibly emotional rollercoaster ride. Es como una tormenta (It's like a storm), just a full on experience--and exhausting. [laughs] So I'm looking forward to the incredible high. It takes everything out of you, it took everything out of me to play this character. And I love it, it's like I'm addicted to telling this woman's story.
So how did this whole project come about?
About eight years ago, I was in the car and I heard "¿Qué Te Pedí?" (What Did I Ask From You?) which I hadn't heard in such a long time [and] was one of her biggest hits. It took me back to being a kid when I use to listen to her music. It always made me think about my mom and her strength and the strength of the women in my family and how just incredibly dynamic they are and just were really true to themselves. So I kept thinking, I really want to tell this woman's story. And about four years ago, a friend of mine, Luis Caballero, wrote a script. James Manos Jr. co-wrote it with him, and it was a one-woman show. (Also titled "They Call Me La Lupe") It was super successful and I just loved doing it. And I realized this character is so compelling and the story so big, it should be a film.
And to fund the movie you're going to launch a Kickstarter campaign?
Yes! I was just blown away by this sort of grassroots movement of taking things back into your own hands, pursuing your dream, and enrolling people in helping see your dream come true. And I thought 'well this is a great way for us to raise money and do it outside of the box,' so that we're not dependent on taking [the film] from studio door to studio door hoping that somebody understands it and gets our vision. I think it's such a wonderful way to support the creative community in a world of huge blockbuster films and franchises.
You said La Lupe reminds you about the 'dynamic' women in your family, is that why her story is so important to you?
That's a piece of it. I remember as a kid hearing something in her voice and I just thought it was full of love, passion, and pain. I felt all these incredible emotions just listening to her. I remembered the controversy that surrounded her when I was a kid. People would say 'O ella es una loca,' 'She's Nuts!,' or 'She's a drug addict,' or 'She's possessed.' Somehow, this woman who was just so uniquely herself and so powerful, scared people. That really fascinated me. I started to think that she was maybe a little misunderstood and that people were very threatened by her free spirited way of living. And I thought: 'What's her true story? What's the true story?'
And how did you get La Lupe's true story?
I wish it'd have come straight from her mouth, but her children and her loved ones were remarkable and generous in helping us understand her more. It's definitely much easier now being a successful woman than it was when my mom was coming up, but there's still things we [women] have to struggle with. I think this woman was so ahead of her time. I feel like so many of the struggles she went through still resonate and the most powerful thing that resonates with me is that this woman frightened or threatened all of the men in her life. Somebody asked me, 'So is this a feminist film?' and I said 'absolutely not,' but definitely there is that thread in there of a woman not being allowed to be as powerful as she can be because it scares the men in her life.
So what would you say is the message of the film?
I think the message, if I could distill it to a sentence or two, is 'to not let anyone kill your spirit, passion or quest to be truly yourself.' I believe that's exactly what she was doing. She just kept going, she just kept moving forward until she couldn't physically keep moving forward anymore and died of a heart attack.
Do you see a little bit of La Lupe in you?
I think I must. You know definitely being in the business, being a Latina in show business. Somebody asked me about what it was like when I was first auditioning as an Afro-Caribbean woman. I couldn't get an audition as a Latina. People didn't know what that was, they just said, 'Well our vision of a Latina looks more Mexican, or Central American, or Spanish.' And that was an interesting journey to take and something that I had to struggle with initially. And so I guess that and having my own struggles, my own personal struggles which I won't get into. But there are certain things that I absolutely understand, just really understand about her journey.
The film, directed by George Valencia and executive produced by Lee Hernandez (former entertainment editor of HuffPost Latino Voices), is set to be released in 2013.
Watch this clip of La Lupe's ¿Qué Te Pedí?"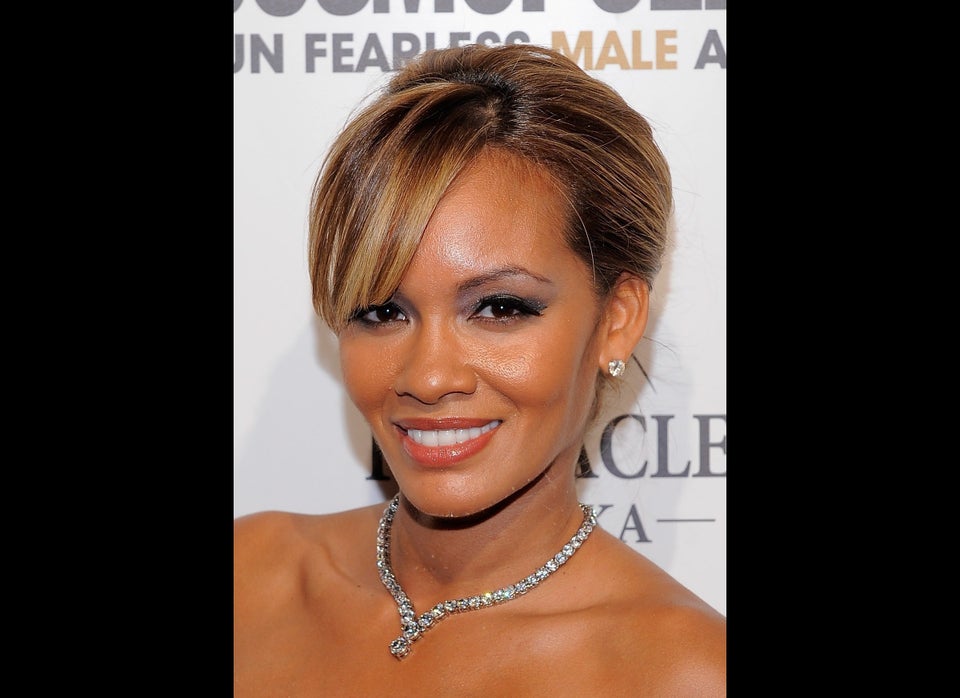 Afro-Latinas Conquering Hollywood! (PHOTOS)