Thanks to years of scientific advancement, we now have the ability to see the nooks and crannies of the moon better than ever, courtesy of high powered telescopes and astronomical knowledge that we personally haven't quite mastered yet. But photographer Laurent Laveder offers an enticing alternative, eschewing the posture of an expert for the curiosity of a child. Along with his wife Sabine, Laveder created a hypnotic series of moon-centric photos -- images that look entirely different than the stuff of space exploration relics and text book imagery.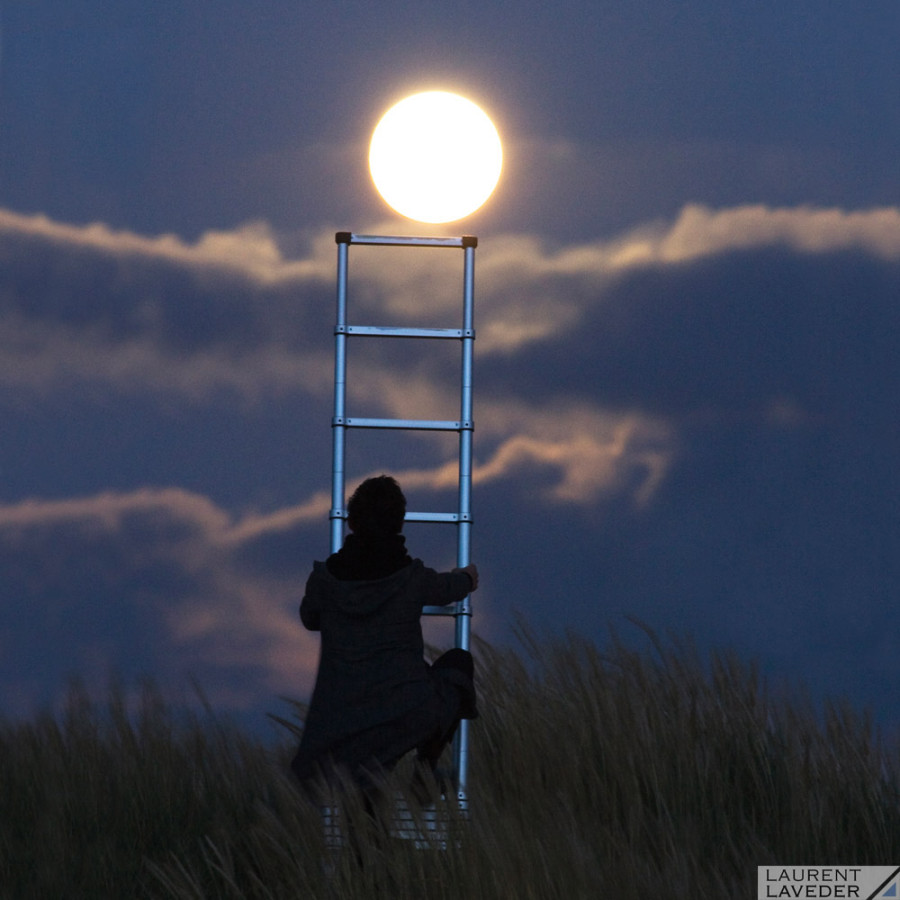 Laveder's series, entitled "Moon Games," resembles more a photographic fairy tale than moon documentation. The contemporary silhouettes cleverly toy with perspective to bring the moon to our level, replacing whimsical, everyday objects with the luminous orb. Instead of capturing the particulars of the moon's light and shadow, Sabine poses with the lunar entity as if it's an inflatable ball, a floating balloon or an ice cream scoop. "Freeze a moment for eternity, it's magic," the artist writes in a statement about the project. Indeed Laveder's imagery does transform scientific subject matter into something far more surreal.
Although the primary goal of the photos is simply the wondrous experience of viewers seeing them, the artists also hope to raise awareness about the precious beauty of our natural surroundings. "We don't have any message to tell with this series, just the pleasure to create some funny or dreamy scenery," Laveder explained to The Huffington Post. "And for me, my mission is to give people the envy to look to the sky at night, and maybe, people will realize that there is a lot of splendors to see there, and they will take care of the night sky by controlling the light pollution."
The dreamlike photos are inspiring us to interact with the night sky like never before, bringing the universe's majestic playthings down to our level, if only in our creative fantasies. For another artist who uses the moon in new and enchanting ways, check out Leonid Tishkov's series "Private Moon."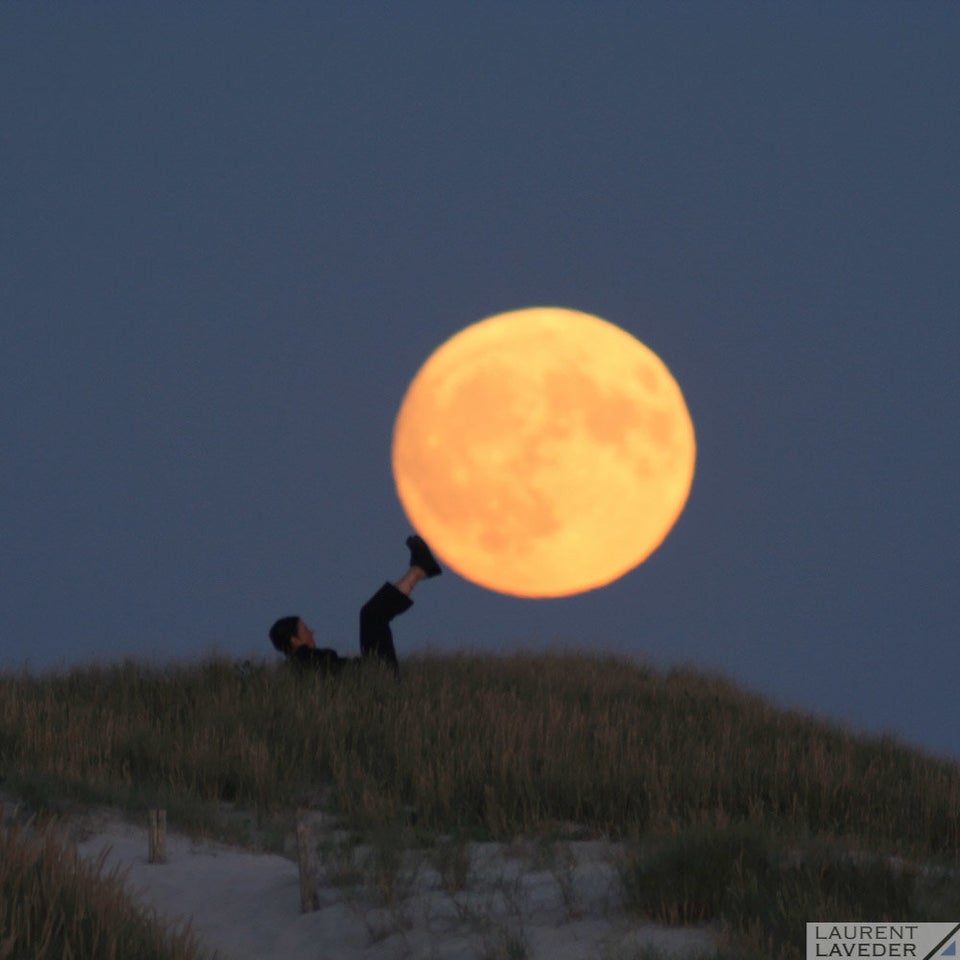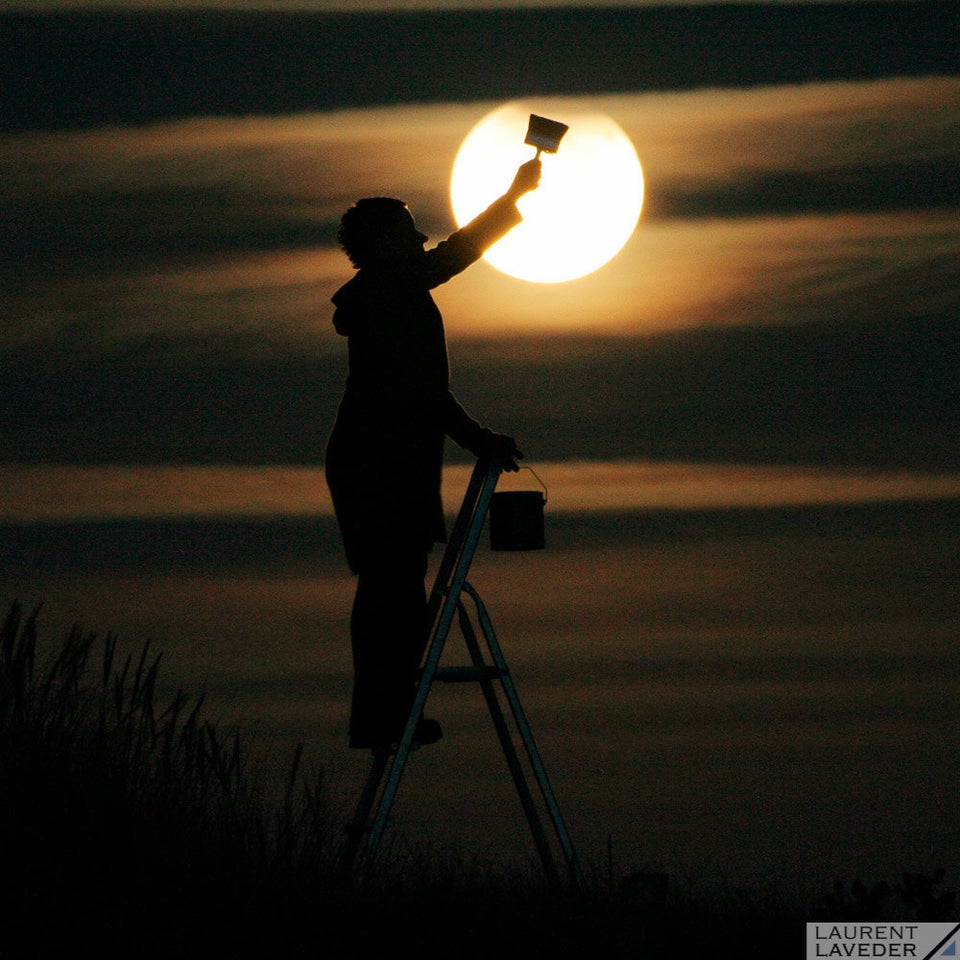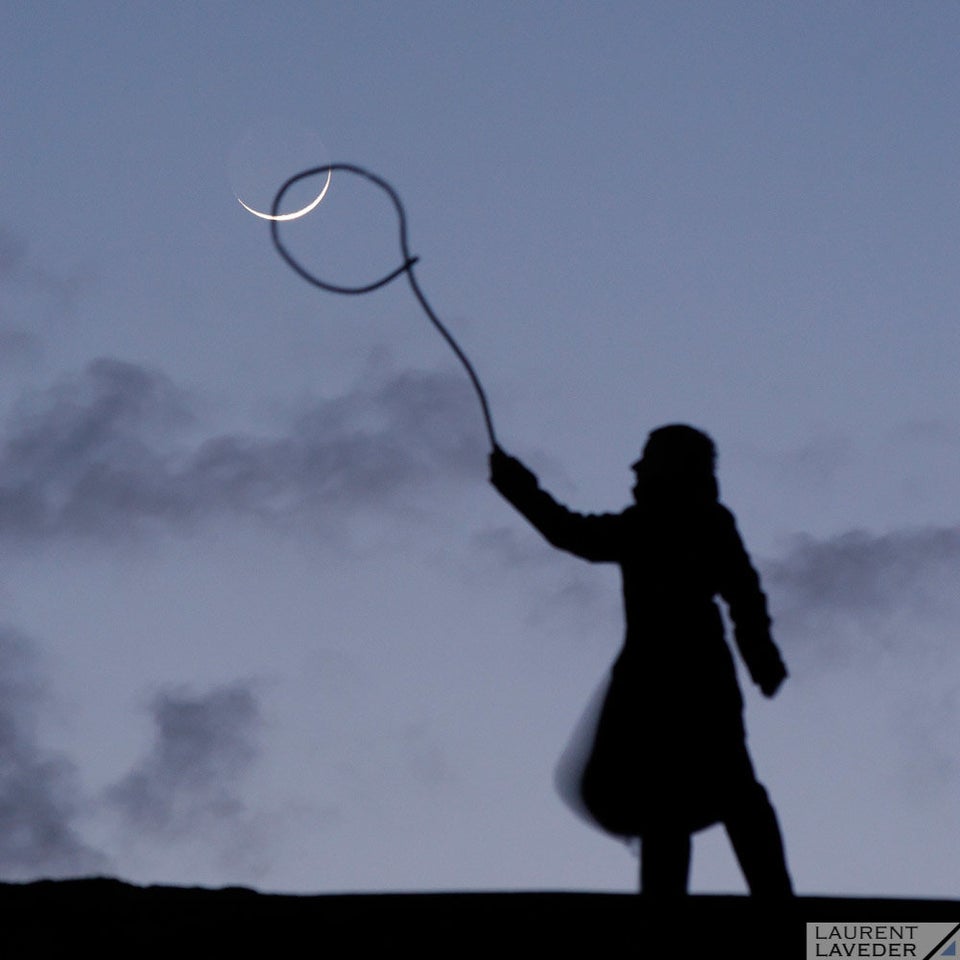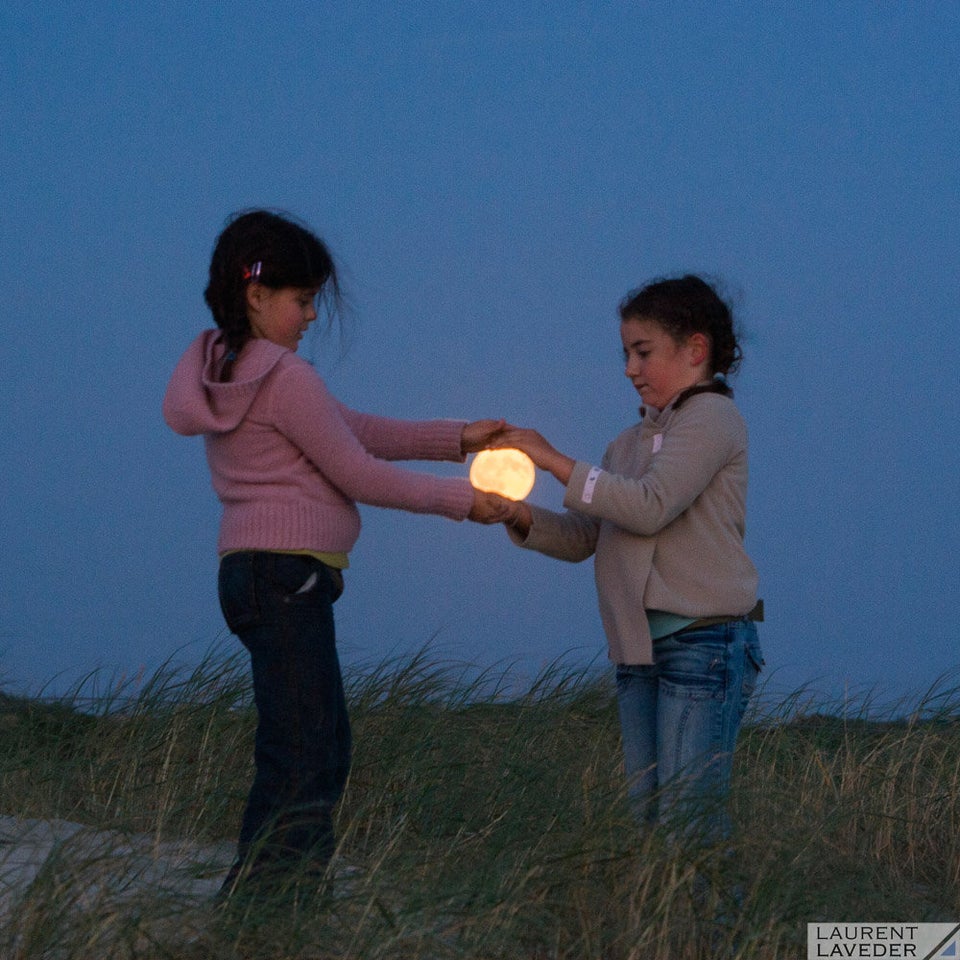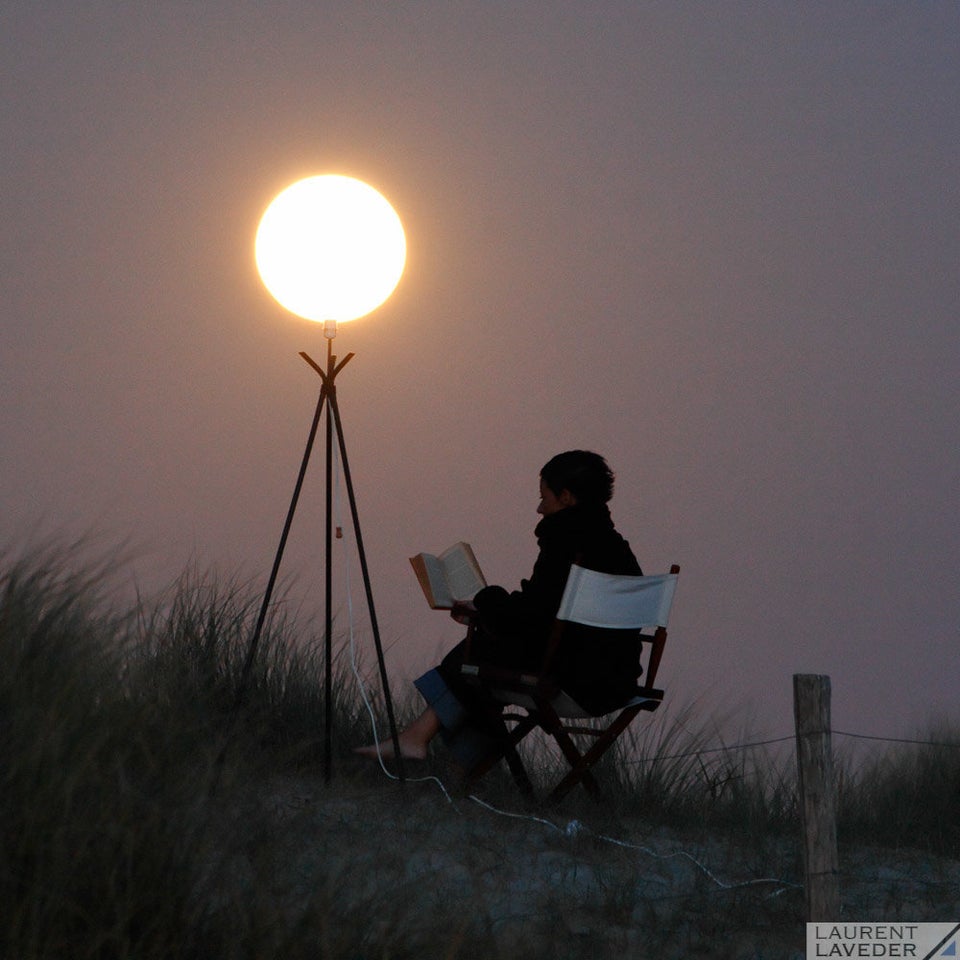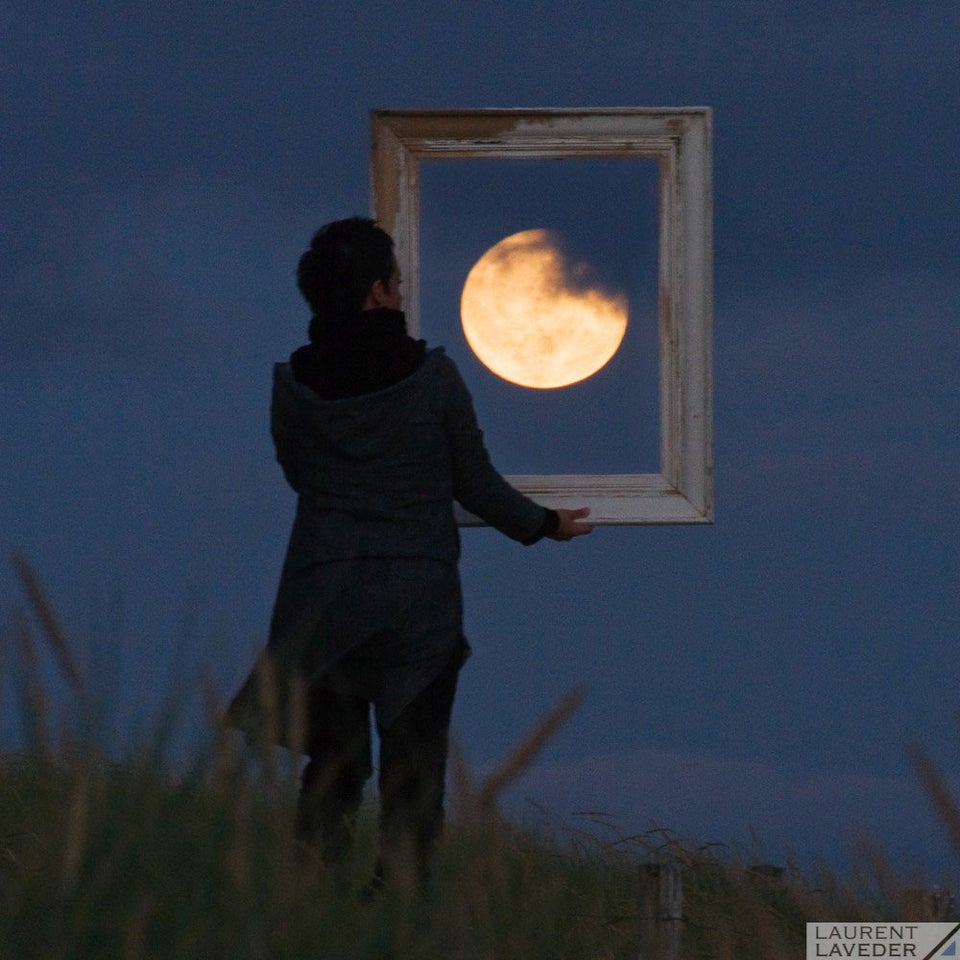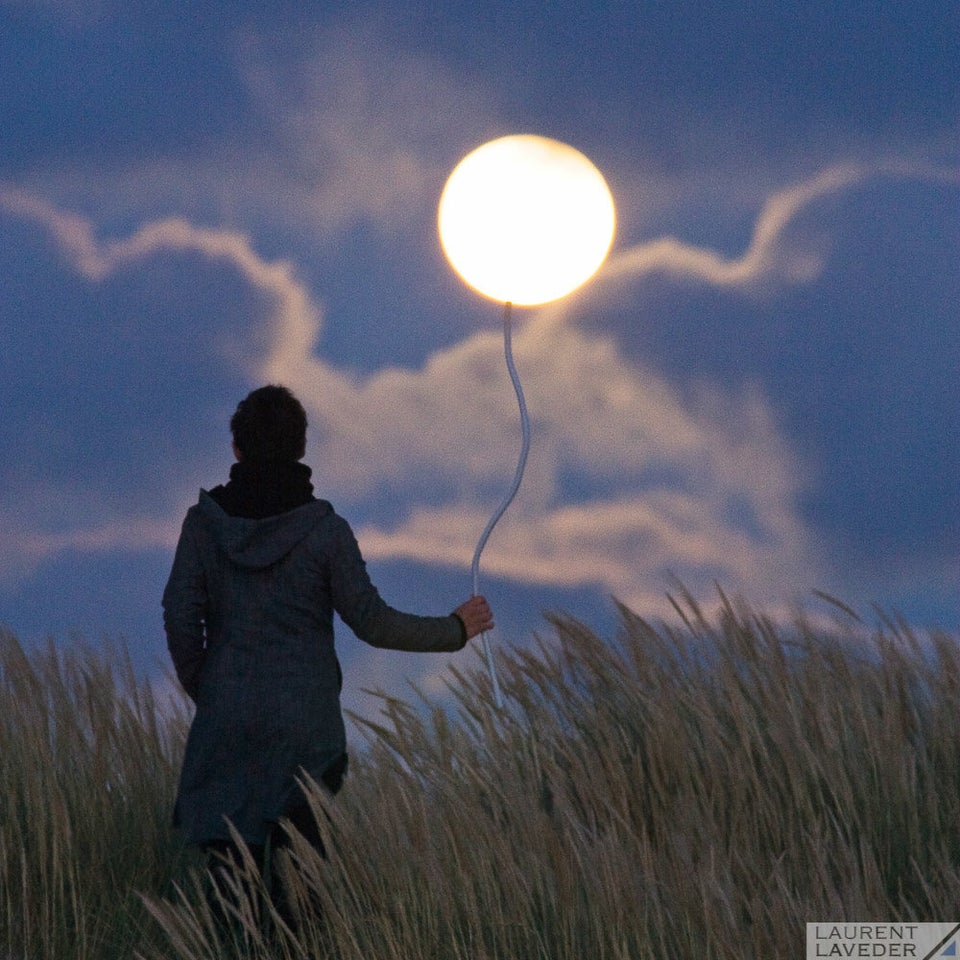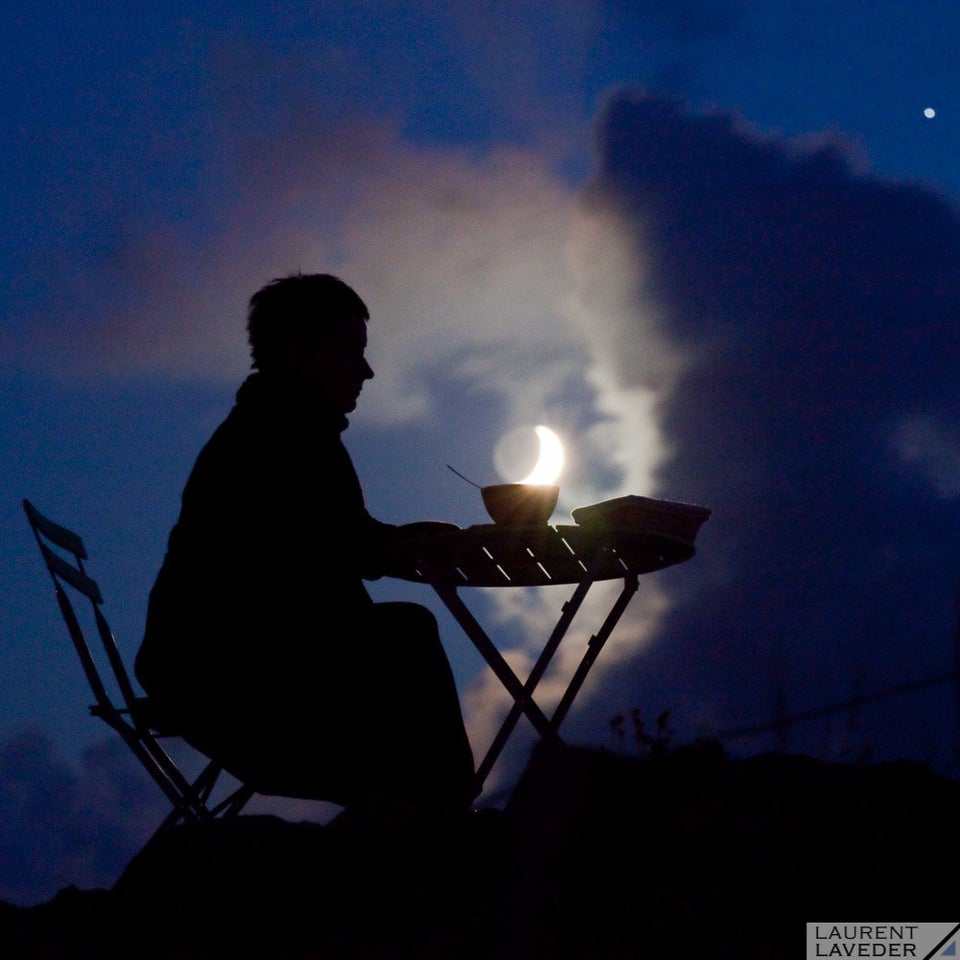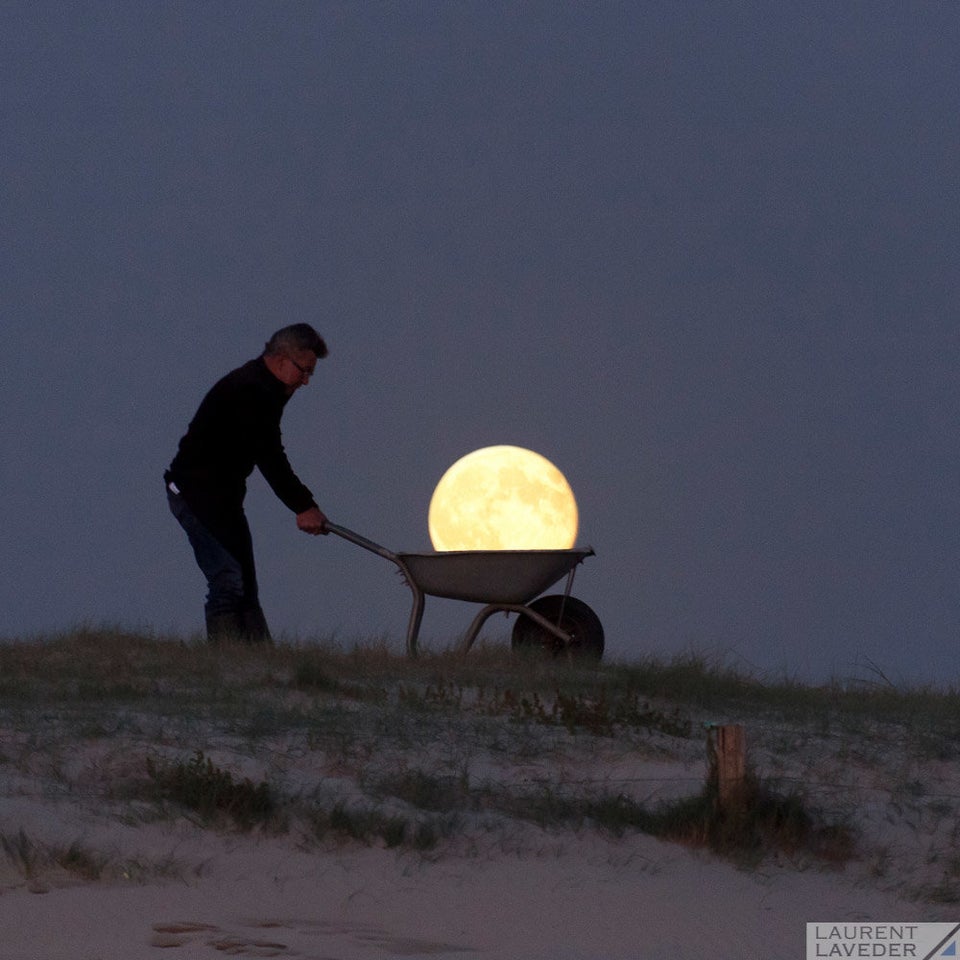 Before You Go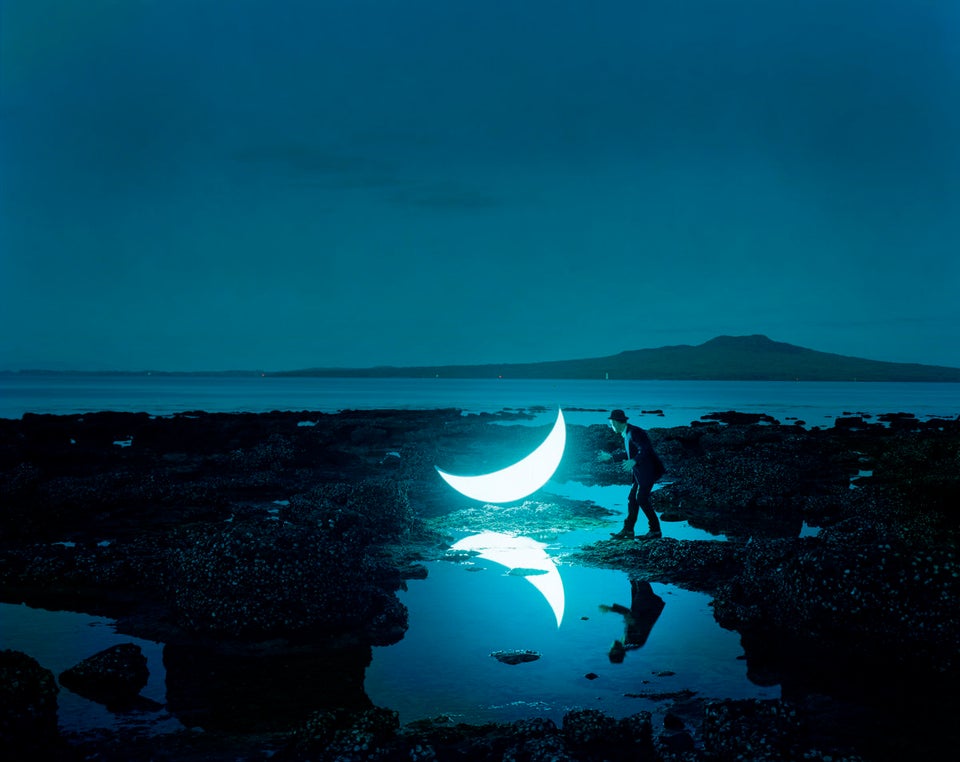 Leonid Tishkov's "Private Moon"