A gay teen finds solace, strength and social awareness through his love of a secret superhero in Draw the Line, author Laurent Linn's debut novel for young adult readers.
The Huffington Post got a sneak peek at Draw the Line in an exclusive trailer, which can be viewed above, as well as the images below. The novel, which hits retailers on May 17, follows Adrian Paper, a closeted 16-year-old who uses art as an escape from the personal struggles he faces growing up in a conservative Texas town. Inspired by Graphite, a gay superhero he's dreamed up, Adrian decides he's ready to step out of the shadows after a hate crime hits close to home.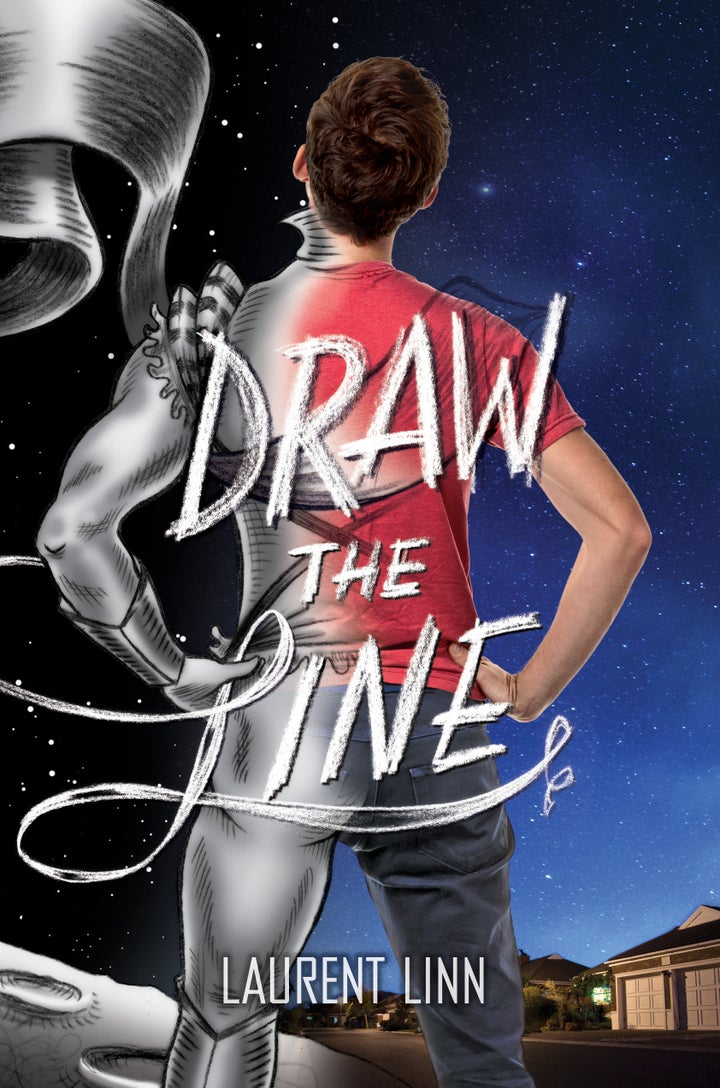 The project represents a new chapter in Linn's professional journey, too. The 49-year-old Texas native, who is an art director at Simon & Schuster, told HuffPost that years of collaborating with "mind-blowingly amazing" authors inspired him to try his hand at writing a novel. Having designed Michael Ian Black's Naked as well as picture books by Toni and Slade Morrison, Linn didn't have to leave his artistic talents behind for Draw the Line, as the book features over 90 pages of his rich, detailed illustrations. 
"I've always felt an real connection to the projects I've worked on and put energy into. But I hadn't been the original creator of those things -- I was always happily part of the creative team for something someone else had dreamed up," Linn, who spent 11 years with Jim Henson's Muppet Workshop before his foray into publishing, said. Still, he admitted to experiencing some unexpected challenges when he sat down to write. "Being the one who faces the blank page and relying on yourself for all the ideas takes time to adjust to," he said.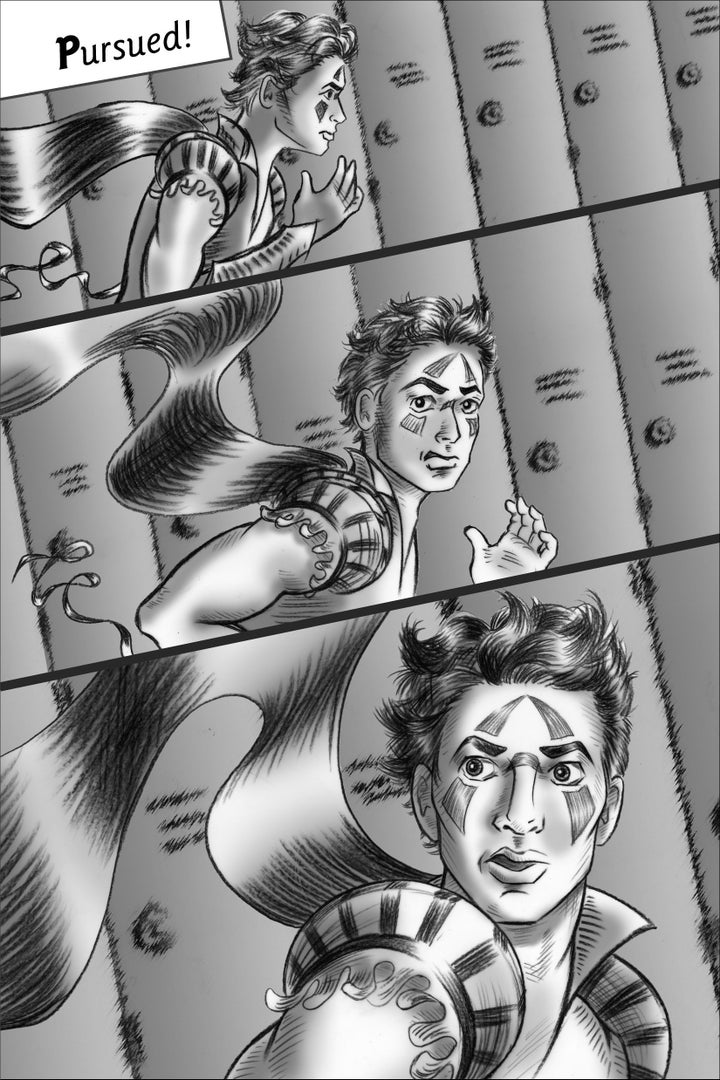 Certainly the gay fascination with superheroes is well-established, with Marvel and DC Comics acknowledging that cult following directly in recent storylines. For Linn, the queer appeal of what some might dismiss as "muscle boys in tights with adorable sidekicks" goes far beyond the superficial. 
"I believe it's the secret identity and often hiding those parts of us that make us special," he said. "It's ingrained in us, isn't it? Living a life where a magical and powerful part of you is often not only misunderstood by others, but feared and despised. We can hide our true identity, wear our Clark Kent clothes and blend in, but that's not who we are."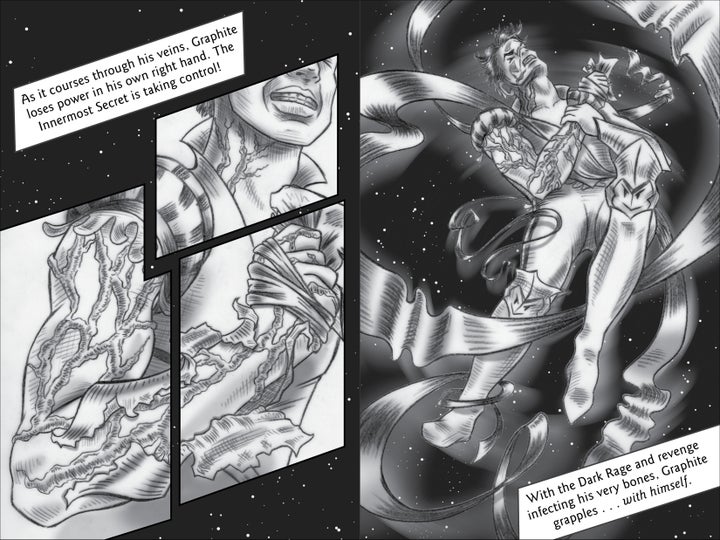 While elements of Adrian's story were inspired by his own adolescence, Linn stressed that the book is not intended to be read as a memoir. 
"My job as an author is to use my personal experiences with specific purpose, then remove myself from the story and make it Adrian's truth," he said. More than anything, Linn said he wanted his protagonist to use his art as a tool for social justice: "Each of us has something special about us that could be our real life superpower and change the world."
Ultimately, Linn hopes readers come away from Draw the Line thinking "about the power of their own talents in a new way."
"That would be truly meaningful for me," he said. 
Calling all HuffPost superfans!
Sign up for membership to become a founding member and help shape HuffPost's next chapter
BEFORE YOU GO
PHOTO GALLERY
Unconventional Superheroes Who Have Broken Comic Book Stereotypes