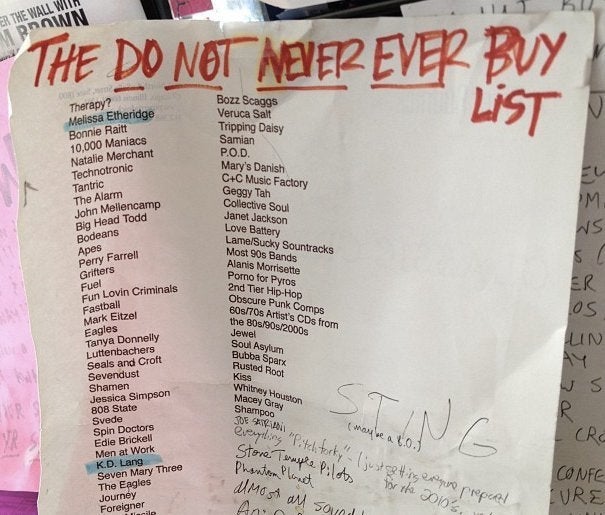 The next time you try and sell your P.O.D. CDs to Chicago record store Laurie's Planet of Sound, you might want to crosscheck your collection against their "Do Not Buy Never Ever List." Not only will it save you time, it will also spare you a bit of public embarrassment.
The extensive list was reportedly posted by an employee. Some of the artists on the list include Lilith Fair staples Melissa Etheridge, Natalie Merchant, K.D. Lang and Alanis Morrisette, as well as "Most '90s Bands," "60s/70s Artists' CDs from the 80s/90s/2000s" and "Everything Pitchfork." Looks like we'll have to save out Dirty Projectors LPs for another year.
Check out the full "Do Not Never Ever Buy List" below.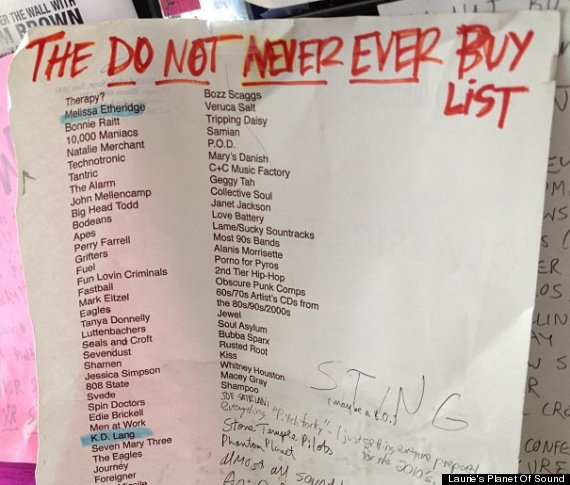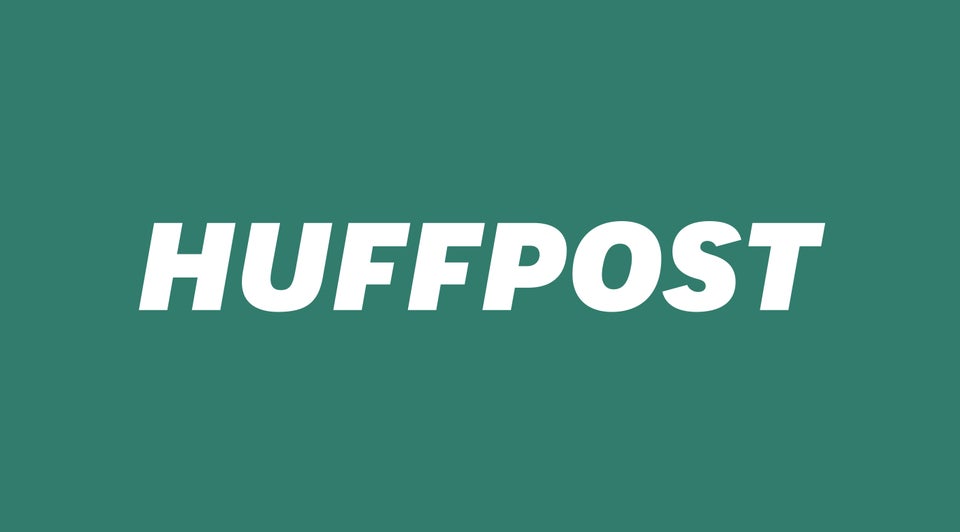 Billboard Top 10 Songs
Popular in the Community