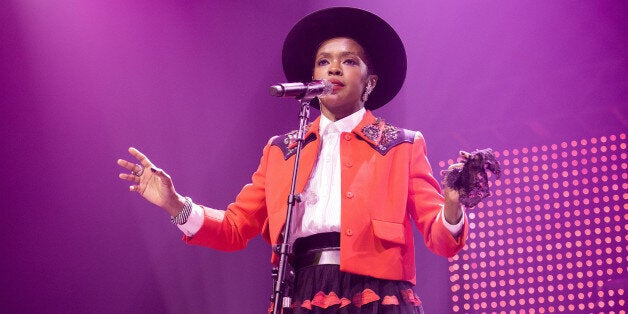 Lauryn Hill has a bit of a reputation for showing up late to concerts and performing incomprehensible renditions of her songs. That's apparently what happened this weekend, and fans were quick to vocalize their displeasure.
Hill reportedly arrived 90 minutes late on Saturday for a concert at London's O2 Academy. Critics and concertgoers alike deemed her setlist "awful" and "unrecognizable" -- sentiments that resulted in a trending topic on Twitter, according to The Guardian. Fans reportedly booed Hill, whose set was also riddled with sound issues.
HuffPost Entertainment contacted Hill's rep for comment, but the request was not immediately returned.
Here's what Londoners had to say about Hill's performance:
I paid to watch Lauryn Hill perform, in my opinion a truly great album but instead I've just left half way through her High School Musical..

— Karlos Andrade (@KarlosAndrade9) September 20, 2014
Why on earth she chose to remix her beautiful classic songs to the point of being unrecognisable (in a BAD way), I'll never know #laurynhill

— Tahirah Sharif (@TahirahSharif) September 20, 2014
Saw quite a few people leave with disgruntled looks on their faces but I think that's because they wanted to hear Miseducation #laurynhill

— Sian O'Neill (@wsolxxx) September 22, 2014
I've seen 20 people leave already. She is doing Ex-Factor "remix" #LaurynHill, what a buzzkill!!!

— Ronda Zelezny-Green (@GLaM_Leo) September 20, 2014
To be fair, not everyone hated it:
Popular in the Community