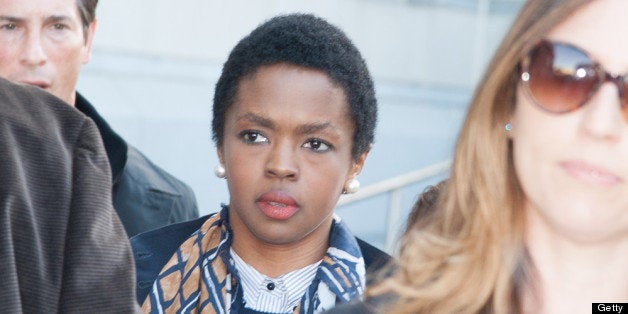 But it's still jail. Below, Kerman, a Smith College graduate, tells HuffPost about life inside Danbury, and why Hill would do best to shed any pretensions and make friends with her peers.
The Huffington Post: Danbury seems to be the prison of choice for East Coast celebrities who've broken the law. You were inside when Martha Stewart was petitioning to serve her time there.
Piper Kerman: All the ladies up in Danbury were expecting Martha to show. Prison's pretty boring, so the prospect of that happening was pretty intriguing. The prisoners were kind of anticipating it. I think the staff didn't want it. The staff don't want to deal with having a celebrity there. They don't want the scrutiny, first of all. It creates hassles for them. When Martha was supposed to self surrender during the run up, there were helicopters, and reporters trying to sneak onto the ground. For the staff, it's a big hassle.
HP: What are the grounds like?
PK: Danbury has a large high security prison of about a thousand women, and a small minimum security camp, where I served, and where Lauryn Hill is going, for between 200 and 250 women, depending on crowding. "Down the hill" is how they refer to it, because the prison sits on a rise.
PK: There's a reasonable degree of freedom of movement. You're not locked into a cell. The doors to the buildings are not locked, so you can walk in and out without waiting for a guard to let you. I worked as a construction worker, and we would take a bus to work on the opposite side of the high security unit or we would walk. It's a short walk down.
But it's prison. They tell you when to get up, when to go to bed, when to eat -- it's institutionalized. Prisons are crowded and you have no control over your life and surroundings. The analogy I use for New Yorkers is to try to imagine living on the subway.
PK: Yes. One of the dynamics which I think is so striking in a woman's prison is that the vast majority of prison guards are men, and they have close to 100 percent control over the lives of prisoners. That can be very weird, particularly for a woman who's had a certain amount of authority over her life.
HP: How comfortable are the conditions?
PK: The prison camp in Danbury is a very decrepit building, built in the 1970s to house Watergate prisoners back when it was a men's prison. It's a rickety old building. Every time it rains, the building floods. I think that's one of the reasons they didn't send Martha Stewart there. If you're a woman in the federal system, [the prison in Alderson, West Virginia, where Stewart served, is] the best scenario there is.
HP: So if she hadn't been Martha Stewart, she wouldn't have been sent so far from home?
PK: Danbury is where everyone from the Northeast gets designated, from Maine to New Jersey. The Bureau of Prisons tried to bury this news, but just before the fourth of July holiday, they announced that they're switching the high security unit back to an all-men's prison. All those women are going to be relocated. The vast majority, like Lauryn Hill, have children. It's very likely to be very devastating for most to them. There's no other place in the Northeast which will be suitable to house women. If they're lucky, they'll go to West Virginia, but they could go as far as Tuscon or California.
HP: Hill is "luckier" then, since she's from New Jersey. She can't be feeling too lucky now though. If she could read this, what perspective would you give her?
PK: A low security women's unit in the federal system is among the best case scenarios in the US, but the conditions are still pretty dreadful. She will have to rely on other women to help her. The most important thing is to find what you have in common with the other prisoners. It's a big mistake to expect that the prison staff or the system is going to treat you any differently, and so it's really a wise choice to say, 'I am one of many.'
HP: The camp requires each inmate to do a job not of her own choosing. Would there ever be an opportunity for someone with an obvious talent -- like Lauryn Hill -- to perform?
PK: Only extemporaneously.
CORRECTION: A previous version of this article omitted the Jr. from Ring Lardner Jr.'s name.
Popular in the Community