Just a week after voters approved a package of tax hikes to fund public education, the LAUSD board will consider Tuesday rescinding 10 furlough days for employees and restoring this year's academic calendar to 180 days.
Superintendent John Deasy said Friday that revenue generated by Proposition 30 will allow the district to stabilize its budget and begin rebuilding programs lost during the financial crisis.
"With their strong support of Proposition 30, the voters of Los Angeles County made it clear they want the LAUSD to do what's best for our youth," Deasy said. "Restoring the full calendar and keeping our employees in the schools is a pivotal step in this effort."
Proposition 30 was approved Tuesday by 65 percent of the Los Angeles electorate and 54 percent of voters statewide. It is expected to generate about $6 billion annually through raising the sales tax by a quarter-percent for four years and the tax rate for incomes of more than $250,000 for seven years.
Had Proposition 30 been defeated, Los Angeles Unified would have had to slash $255 million from this year's budget and more than $650 million in 2013-14. That likely would have meant reducing this year's already-shortened calendar from 175 to 160 days and canceling home-to- school transportation for students.
"The voters of this state literally saved us from an educational calamity," Deasy said.
To help balance LAUSD's $6 billion budget, the district's labor
unions had agreed to accept 10 unpaid furlough days, half of them instructional days.
United Teachers Los Angeles President Warren Fletcher hailed Deasy's plan to put students and teachers back in class.
"Our teachers took a risk last year, approving the Jobs Restoration and Furlough agreement, which included up to 10 furlough days," Fletcher said. "As always, they put students first.
"And now, we are on the cusp of having those furlough days canceled and being able to provide our students with a full year of instruction."
Since the financial crisis hit in 2008, California has been deferring some of the money due the state's public schools, forcing them to borrow money to cover their own costs.
This year, for instance, LAUSD should have received $6,718 per student, but got only $5,221.
Proposition 30 will allow the state to begin paying down that debt, and eventually increase education funding by about $200 per student.
School board member Tamar Galatzan, who held several workshops about Los Angeles Unified's finances in advance of the election, said the planned restoration of the school year demonstrates the district's commitment to its students and parents.
"We hoped the public would pass Proposition 30 and prioritize public education. They did. And we will fulfill our end of the bargain," she said.
"We are immediately moving to re-invest that money in our schools, for our children."
District officials said no changes will be made to the calendar this semester, which is slated to end Dec. 14. Parents will be notified of the changes to the second semester calendar soon after the Tuesday meeting.
According to information on the UTLA website, employees will be reimbursed for a furlough day in October, and an unpaid day in December will be canceled. Schools will still be closed Thanksgiving week, but those lost instructional days will be added on to the end of the school year.
(c)2012 the Daily News (Los Angeles)
Related
Before You Go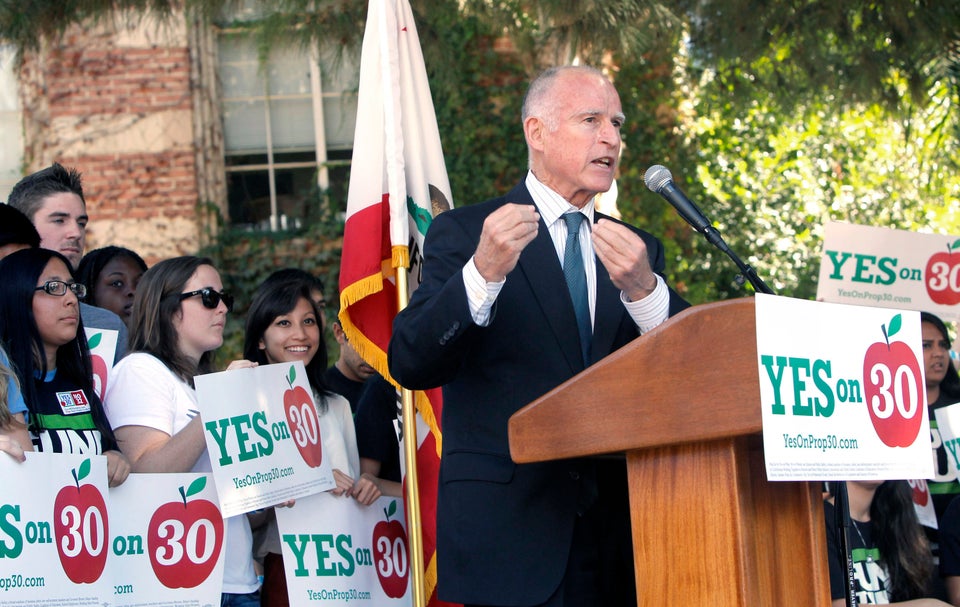 California 2012 Ballot Measures Results
Popular in the Community