 With 278 Los Angeles Unified educators sitting in "teacher jail," the school board voted Tuesday to streamline and improve the investigations of those accused of serious physical abuse or sexual misconduct.
Passed without discussion, the resolution by board member Tamar Galatzan directs administrators to create a plan for hiring professional investigators to look into abuse claims, and tightens the time line for handling the cases. Teachers will also have to be told why they're being pulled from their classroom -- which doesn't happen now -- unless doing so would compromise a police investigation.
Under the system that many educators call "teacher jail," those accused of misconduct are housed in district offices while administrators investigate misconduct allegations and decide their fate. The process typically drags on for months, with teachers collecting their full pay -- an average of $6,000 a month, plus benefits -- until they're returned to work or fired.
Last year's sex-abuse scandals at Miramonte and Telfair elementary schools prompted a spike in complaints, and district offices were crowded with hundreds of housed teachers. The district also enacted a zero-tolerance policy for abuse, and dozens of teachers have been fired as a result.
Officials said 278 educators and 44 classified employees were housed on Tuesday, the "vast majority" of whom are under investigation for misconduct.
The increase in complaints has raised complaints from teachers that the system presumes their guilt and concerns that they have been targeted by disgruntled students or vengeful bosses. Others have said the district is trying to push out highly paid teachers as they near the end of their career -- an accusation the district has steadfastly disputed.
David Lyell, secretary of United Teachers Los Angeles, called Galatzan's resolution a good start, but he said the district needs to ensure that policies are followed, such as returning housed teachers to the classroom as soon as they've been cleared of wrongdoing.
"We need to embrace policies that put interests of children first, and that's not happening," Lyell said.
Lyell and Seymour Amster, an attorney who also chairs the School Site Council at Northridge Academy High, both asked the board to make investigators independent of the administration to help resolve concerns about neutrality.
"Our students must be safe," Amster said. "We must find a way to balance safety and fairness."
The board also gave its backing to Assembly Bill 375, which would make it easier to fire teachers for unprofessional conduct or unsatisfactory performance.
Also Tuesday, during the closed-door portion of its meeting, the board voted 5-1, with Marguerite Poindexter Lamotte dissenting, to renew the contracts for 45 members of Superintendent John Deasy's senior staff. The salaries range from about $137,500 for Edgar Zazueta, LAUSD's chief lobbyist, to $275,000 for Michelle King, the deputy superintendent for school operations.
Six managers were promoted into vacant positions, and 11 got experience-based raises.
The board's vote included the promotion of Drew Furedi from head of the Talent Management Division to the newly created position of executive director of Human Capital Initiatives. According to a memo, Furedi will be overseeing a $49 million federal grant designed to improve teacher effectiveness and developing other programs related to data-based performance evaluations.
His $148,000-a-year salary will be covered by the grant.
During its executive session, the board postponed action on contract extensions for David Holmquist, the district's $255,000-a-year general counsel, and Jefferson Crain, who earns about $133,000 annually as the board's executive officer.
Deasy himself delayed two recommended extensions that had been before the board -- Linda Del Cueto, the local superintendent for the San Fernando Valley region, and Michael Romero, who oversees Adult Education and after-school programs.
When Deasy was named schools chief two years ago, he brought aboard about a half-dozen administrators whose six-figure salaries were paid by philanthropist Casey Wasserman. Now, only Chief Strategy Officer Matt Hill has his $196,000-a-year salary covered by the Wasserman Foundation. The other salaries have been shifted to the general fund, officials said.
barbara.jones@dailynews.com
Twitter.com/LADNschools ___
(c)2013 the Daily News (Los Angeles)
Distributed by MCT Information Services
Related
Before You Go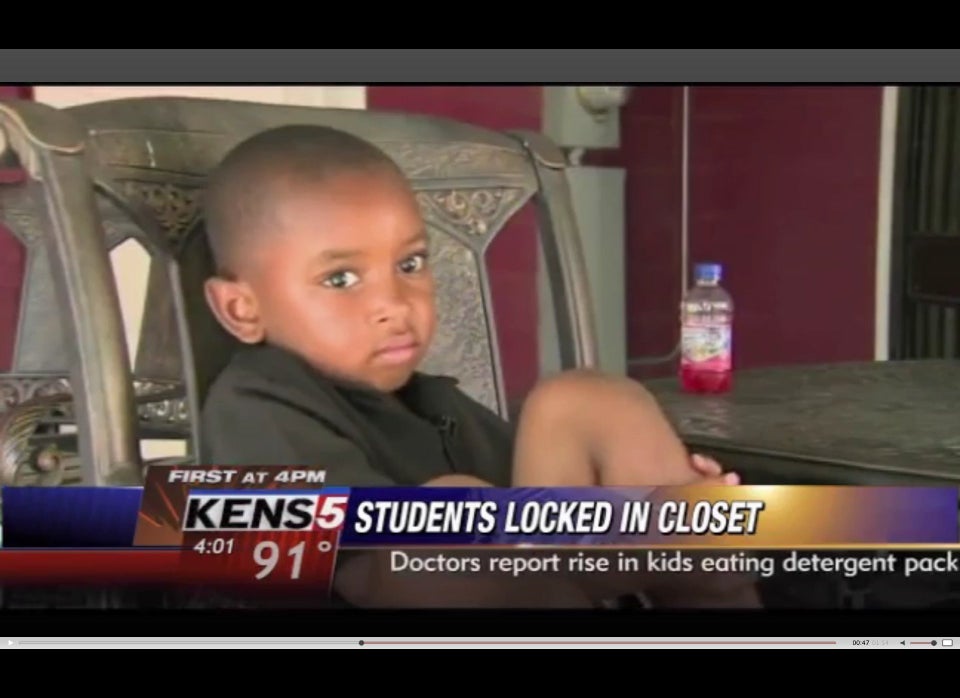 Teacher Controversies
Popular in the Community