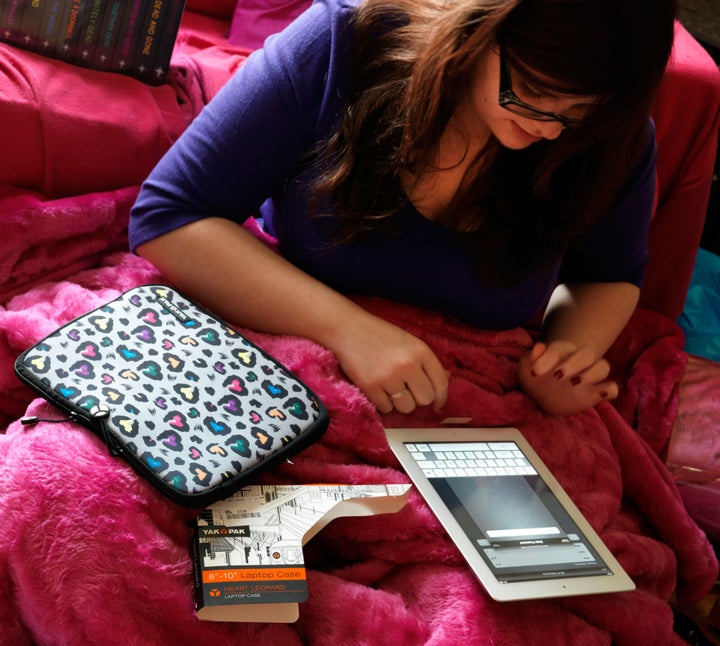 With the groundwork laid for a new digital-learning plan, a request for a strategy to buy computer tablets for all students erupted Tuesday into a shouting match between two Los Angeles Unified board members over setting budget priorities for the district.
The altercation erupted amid a presentation on the district's vision of buying tablets for all 600,000 students -- a plan that South Bay board member Richard Vladovic estimated would cost at least a half-billion dollars. He expressed concern about locating that much money and said he wanted to first reimburse employees for furlough days and salary cuts they've taken over the years.
"Are you saying we should raise salaries before we buy computers?" board President Monica Garcia asked, prompting Vladovic to shout, "I think salaries should be a priority!"
"We've taken so much away from employees," Vladovic said. "We need to restore what they're owed."
When Garcia responded that restoring salary cuts would amount to a raise, Vladovic said he wanted to ensure that district employees are working for a living wage.
"I don't want to put one (issue) against the other," Vladovic said. "I want to see the total package. I would say, 'Let's bring everything at once so we, as a board, can decide priorities."
In the end, the board directed Deputy Superintendent Jaime Aquino to report in January on suggestions for funding the expansion of digital education, including infrastructure, equipment and employee training, and answers on how they could be used by students.
That issue arose on Monday, when students at Valley Academy of Arts & Sciences in Granada Hills were told they'd no longer be allowed to take home the iPads they've been given as part of a pilot project.
The district's legal staff had raised concerns about equipment purchased with bond money, as the iPads were, being taken off campus. That opinion apparently never made it through channels to administrators at the school.
Ronald Chandler, who heads the district's Information Technology Division, said he was trying to figure out where the communications breakdown occurred. He was also trying to determine how to reimburse parents who had paid $35 for an insurance policy covering the loss or damage of iPads removed from campus.
Consultant Tom Rubin, who works with the district on technology issues, said LAUSD attorneys are continuing to study the "devilishly complicated" regulations governing bond revenue and how they might apply to the evolving technology arena.
"There's an opinion from the California attorney general that bond money can be used for library books, and those can certainly be taken home," he said. "Bond money has also been used to buy school buses, and those leave campus. So, we believe there is precedent there."
barbara.jones@dailynews.com
twitter.com/LADNSchools ___
(c)2012 the Daily News (Los Angeles)
Distributed by MCT Information Services
Calling all HuffPost superfans!
Sign up for membership to become a founding member and help shape HuffPost's next chapter
BEFORE YOU GO
PHOTO GALLERY
The Lost iProducts: Apple's Prototypes