But later that day, on the rim of Halemaʻumaʻu Crater, some 360 feet above the lava lake's surface, Tim Orr, a geologist at the Hawaiian Volcano Observatory, found something he had never seen before.
"It's kind of like a balloon,"Janet Babb, observatory geologist and public information officer, told The Huffington Post. "It's hollow inside with this thin, glassy shell, which is very fragile."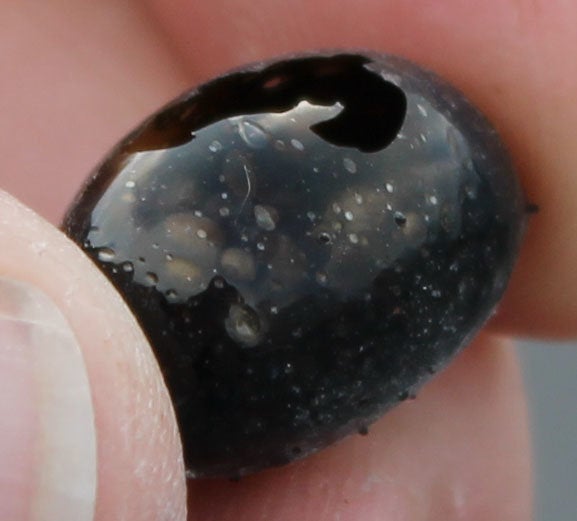 The observatory wrote on its website that the "one-of-a-kind, completely hollow Pele's tear" is about half an inch in length and was likely ejected from the lava lake in the aftermath of the explosion, when the lake surface was spattering vigorously.
But the glassy object's fragile, egg shell-like structure has scientists scratching their heads.
Babb told HuffPost there are many different kinds of fragments that come off the lava lake surface when it's spattering.
As for the recent, strange discovery, scientists are taking special care of it. Because the egg-like volcanic glass is too fragile to be handled, it will be kept in a display case in the observatory's lobby, which is not open to the public.
While other, much smaller "hollow spherules," as they are called, have been found, Babb says this piece is so special because of its size and that it somehow survived its flight out of the lava lake and onto the crater's rim.
"Something that fragile looking, you would think it would have broken into many pieces," Babb told HuffPost. "This is one of the things that makes science fun."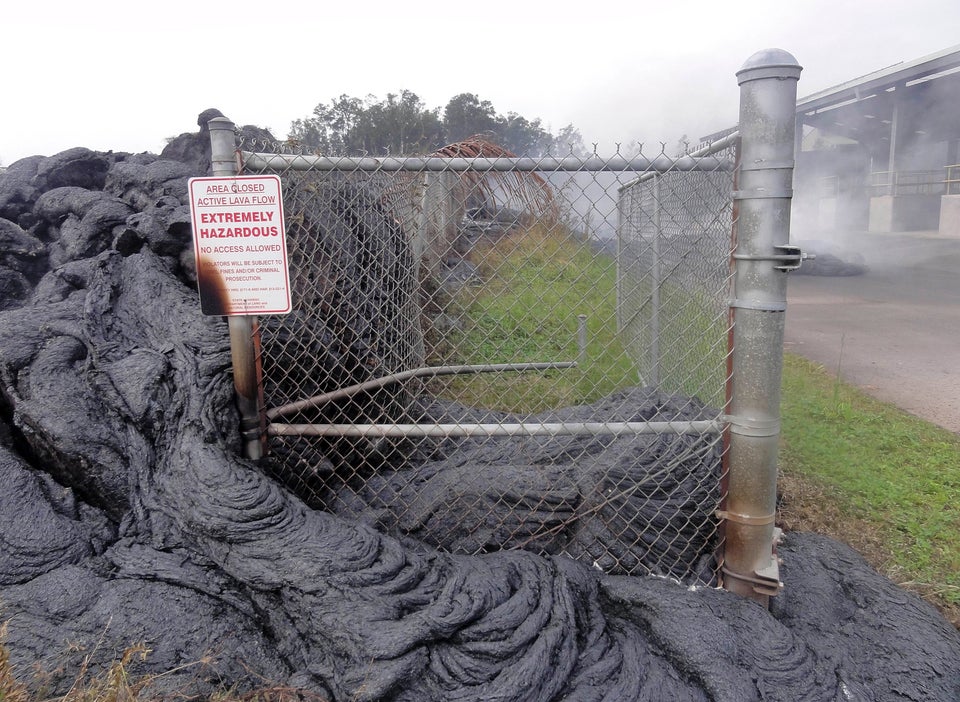 Hawaii Lava Flow 2014
Related
Popular in the Community