Hawaii wedding photos have become something of a cliché. Bare feet, sand, sunset, repeat.
One adventurous couple, however, decided to do the unexpected ― ditch the beach and get up close and personal with one of the Big Island's most transfixing sights: Kilauea volcano.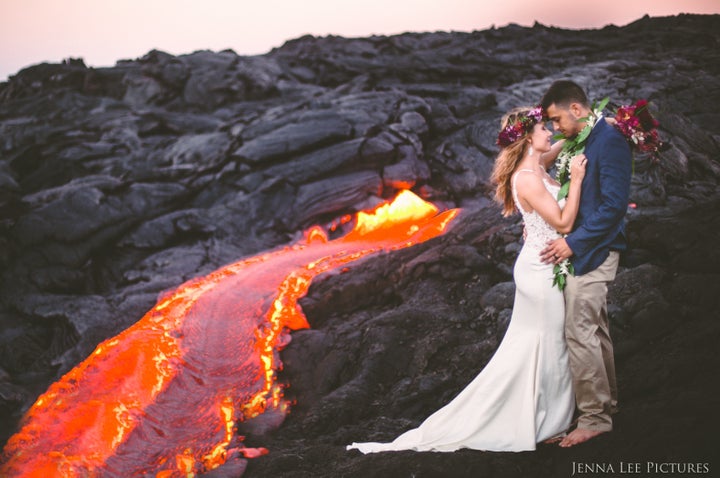 When lava from Kilauea began flowing into the ocean on the Big Island's southeastern coastline last month, photographer Jenna Lee decided she needed to do a wedding shoot featuring the volcano. Lee told The Huffington Post that she prides herself on unique, daring photoshoots ― all she needed to make her vision a reality was a couple with a sense of adventure.
Luckily, she found the perfect pair in newlyweds Lauren and Alex, who were willing to hike three miles to get to the lava, stand barefoot on sharp, uneven rock and pose alongside 2,000-degree molten lava for the shots.
The group began their trek at 3:30 AM the morning of August 11, so it was still dark when they arrived at the flow. Lee told HuffPost that these early hours were perfect for photographing Lauren and Alex with the lava.
"As [the lava] bubbled toward the coast, small little rivers of magma would break away and glow bright red before cooling and crusting over," she said. "You could feel the heat radiating from within."
It may sound like a lot of effort for a photo shoot, but we think the pictures speak for themselves.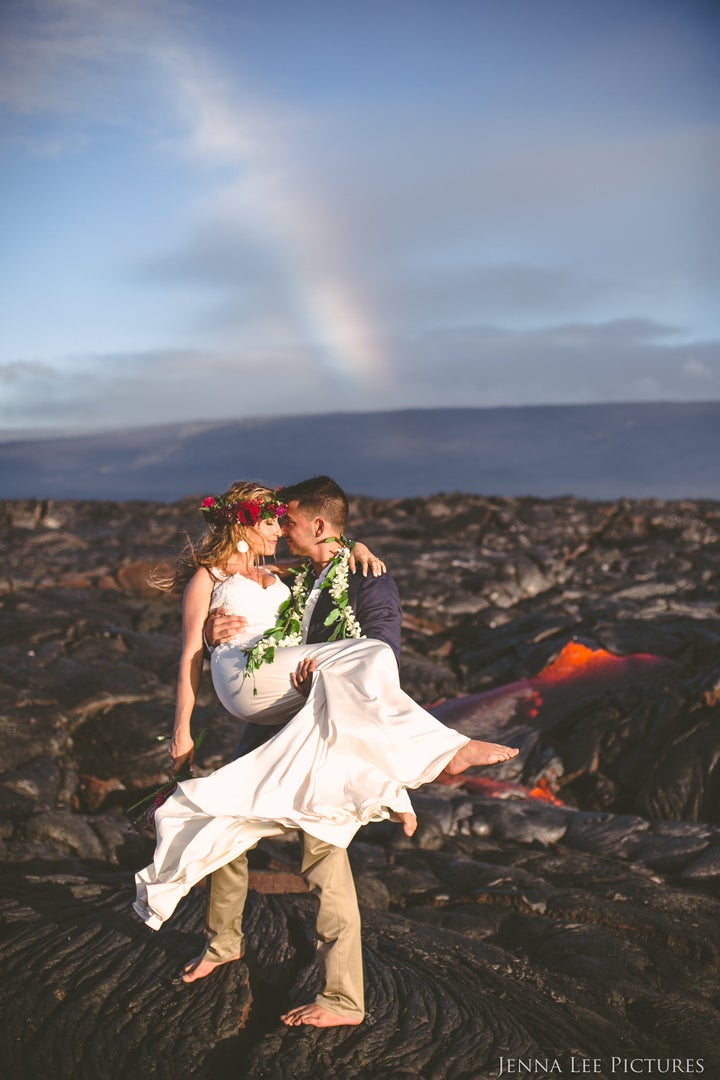 Of course, this is molten lava we're talking about, so a shoot like this is not for the careless or faint of heart. When dealing with an active volcano, danger comes with the territory.
Volcanologist Ken Rubin, chair of the University of Hawaii's geology department, told HuffPost that while hiking out to the lava flow isn't illegal, it can be dangerous, so it's important to do research and exercise extreme caution when exploring Kilauea.
"It seems to me like a fun way to celebrate a marriage if done safely," Rubin told HuffPost.
According to Rubin, safety issues include the heat on the walk out and back, getting too close to the molten lava, and the acid vapor and steam clouds that come from the lava interacting with sea water. Also, the ground can be unstable near the active flow.
The Hawaiian Volcano Observatory recommends checking current conditions before you plan a trip to see the lava, knowing your own limitations if you plan to hike and drinking plenty of water to avoid heat exhaustion.
"We gave back to the island all of the flowers taken from it for the shoot, by giving them back to Madame Pele," Lee told HuffPost.
Below, see more of the photos from Lauren and Alex's photoshoot.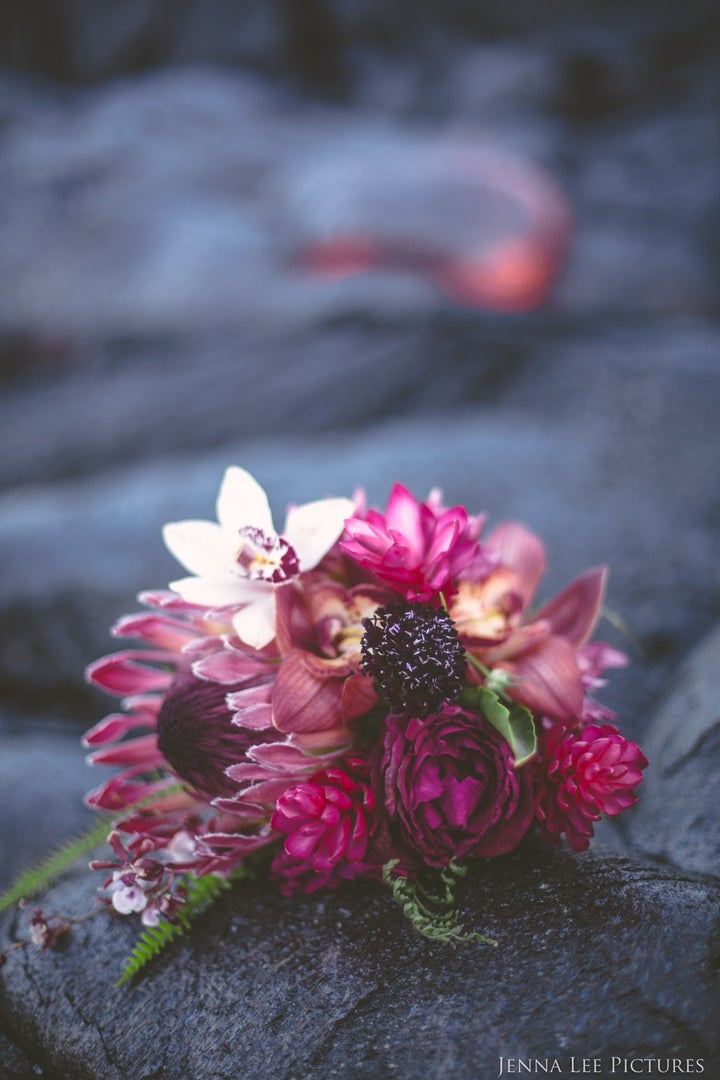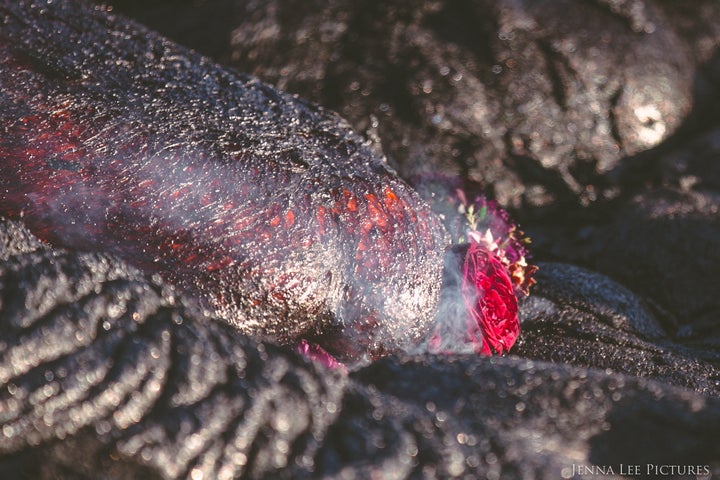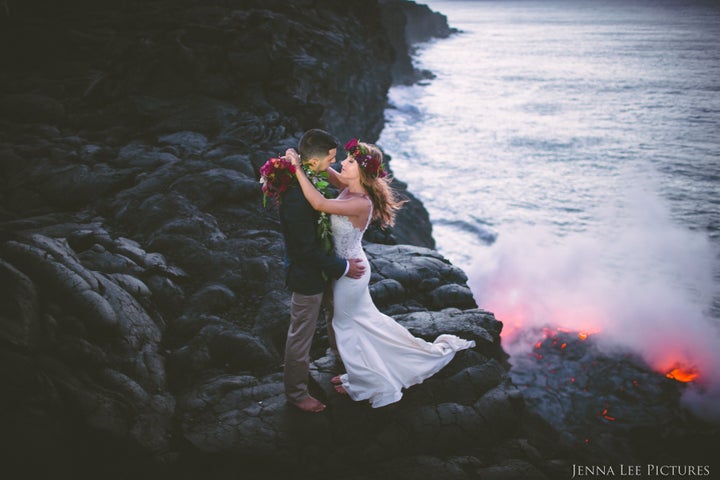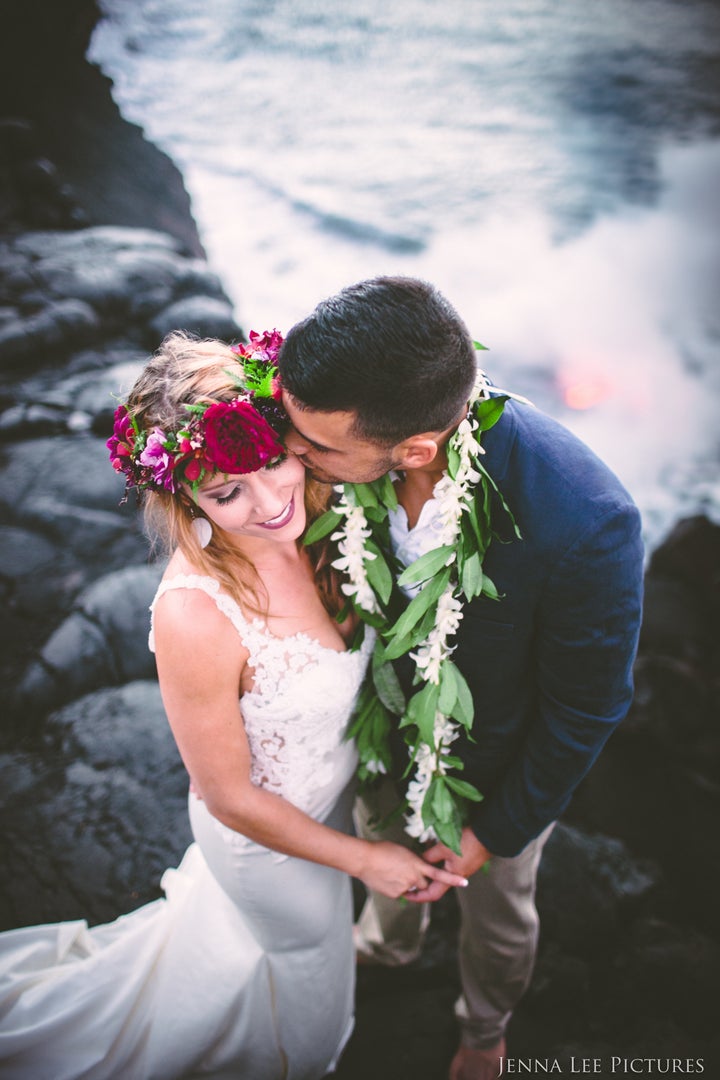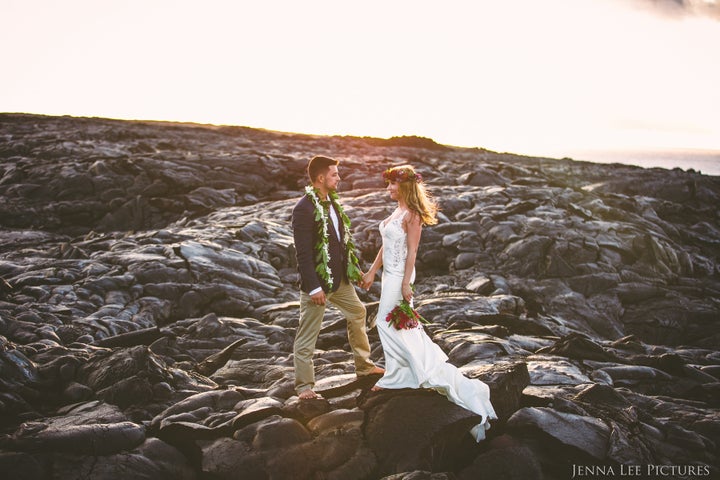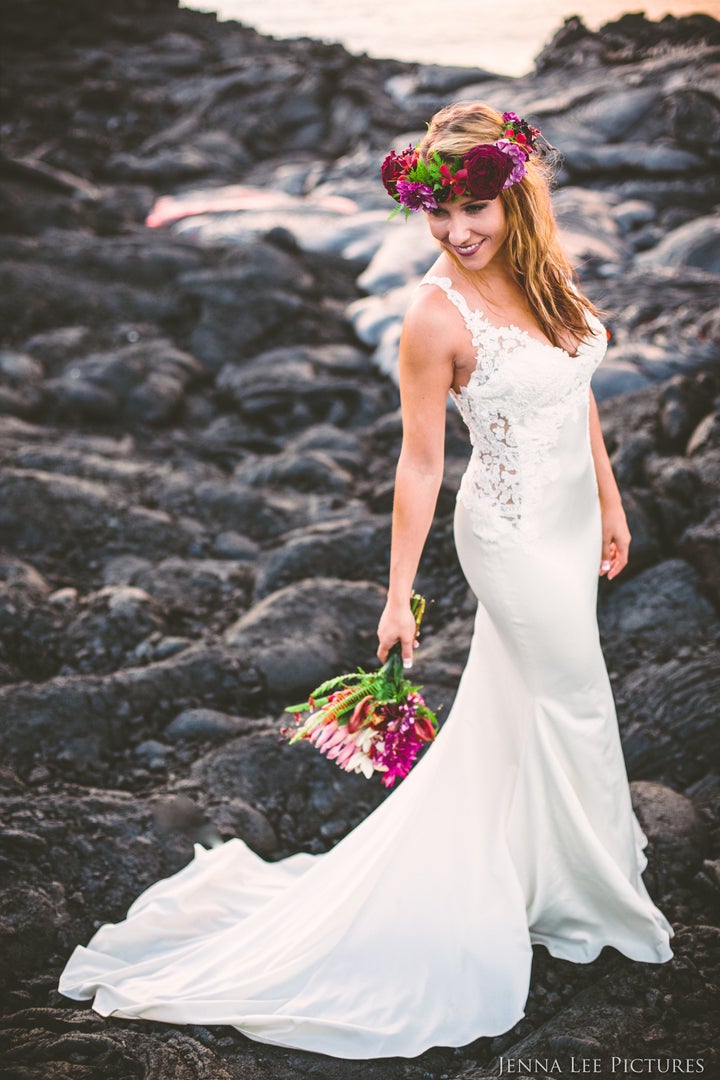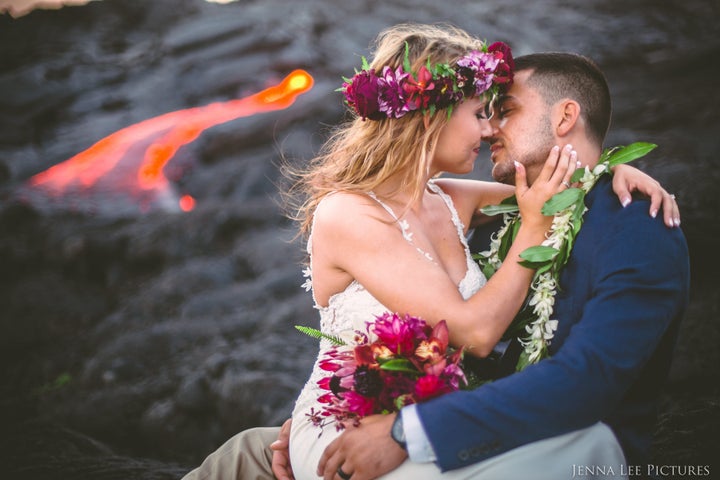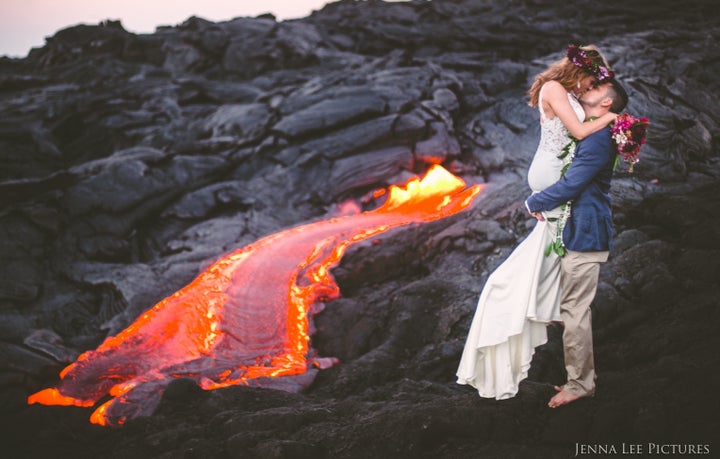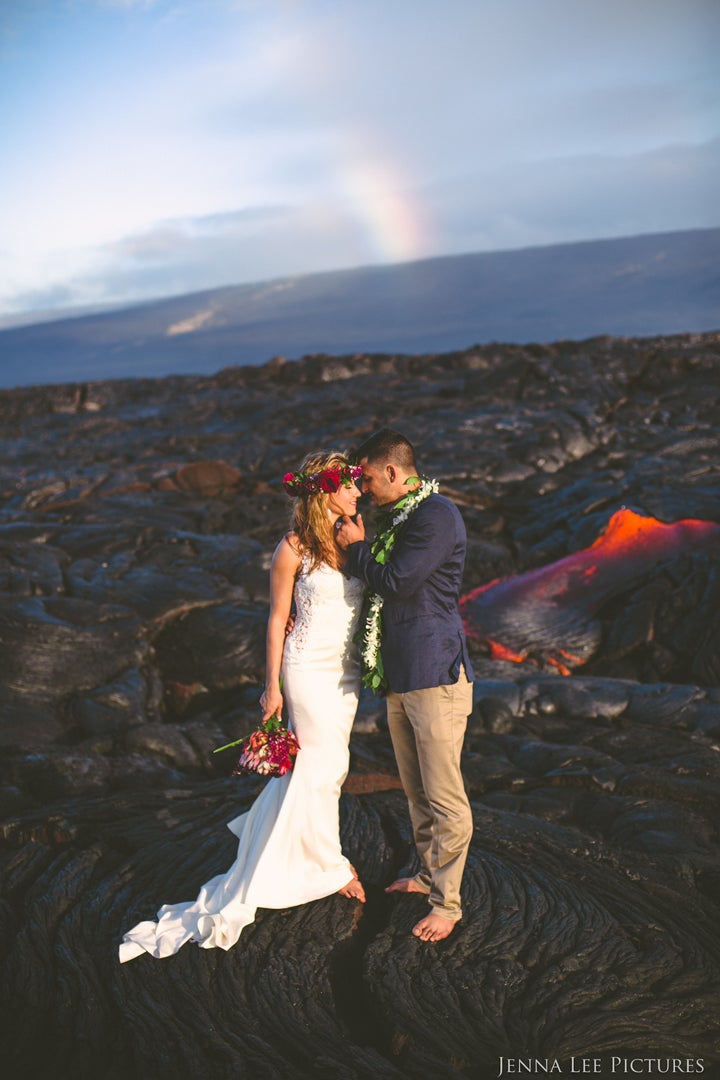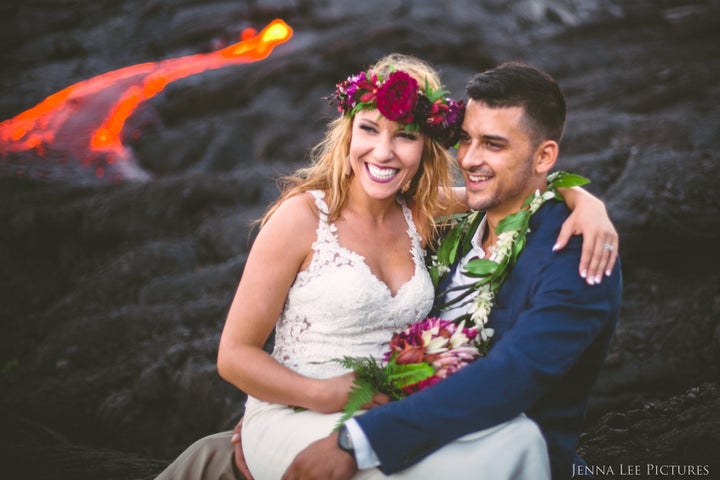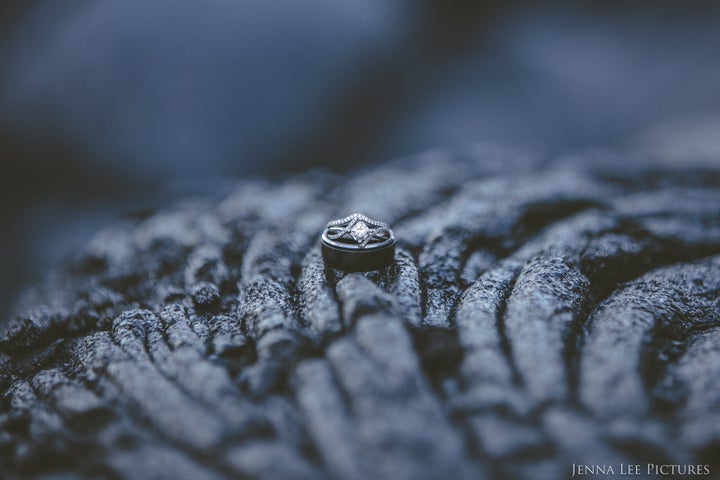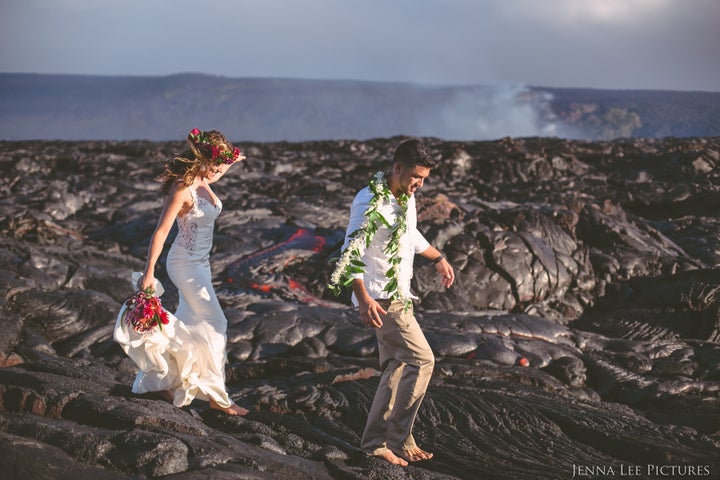 Before You Go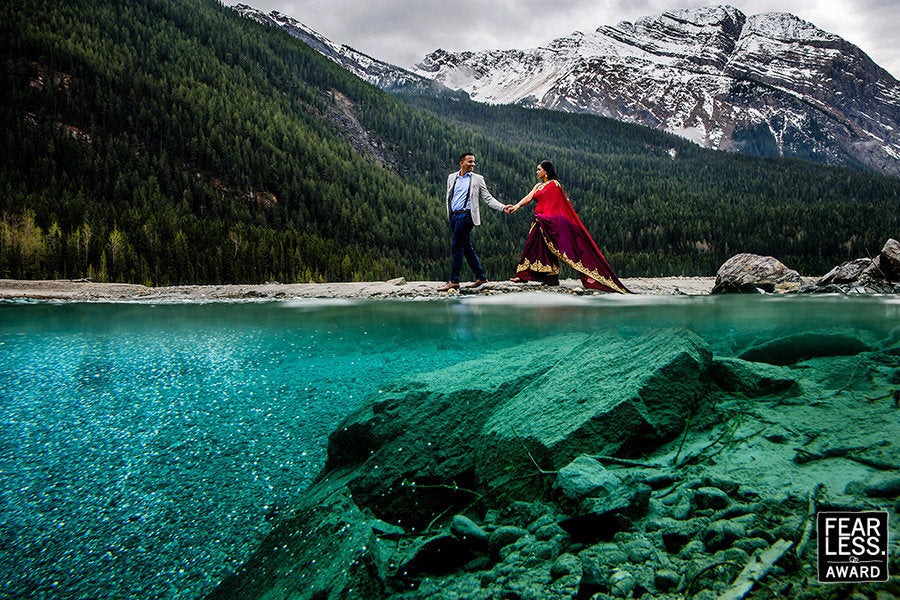 Award-Winning Wedding Pics