When it comes to first dates, though, Cox has a decidedly different approach to getting ready: No contouring or full face of makeup, just a clean, fresh-faced look, with maybe a dash of powder.
As Cox explained on "Access Hollywood" on Monday, the minimalist look actually ends up working in your favor on first dates.
"My whole dating [philosophy] is, I show up as Laverne," she told the hosts. "I don't glam up. I give maybe a little powder for shine, and I'm like, this is it. Because the first few dates, you don't know if they're going to last or not."
Instagram selfie-worthy makeup comes later, Cox said.
"I'm going to put the effort in once you've proven that you deserve all of this," she added, motioning down to her super polished interview outfit. "I used to, when I was younger. Now, it's not about trying to make [dates] like me. I used to try and make them like me. Now [my dating criteria is], do I like you? Do we have anything in common? Are you into the real, authentic Laverne, stripped way down?"
It doesn't hurt that Cox is beautiful with or without makeup. On Facebook last summer, the actress and transgender activist posted a gorgeous selfie that showed off her natural hair and fresh-scrubbed face:
"The other day after I took out my braids before we put them back in. I keep it natural underneath. #NaturalHair #NoFilter #NoMakeup #JustMe," she wrote in the caption. "I love fake hair. It's one of the great joys of my life. As an actress and a woman I love being able to transform, to switch up my look when I want to with wigs, weaves and bundles a plenty. I love this too. It's about choices and options."
Well said, Laverne. Also, "#NoFilter #NoMakeup #JustMe" may just become our new first date mantra.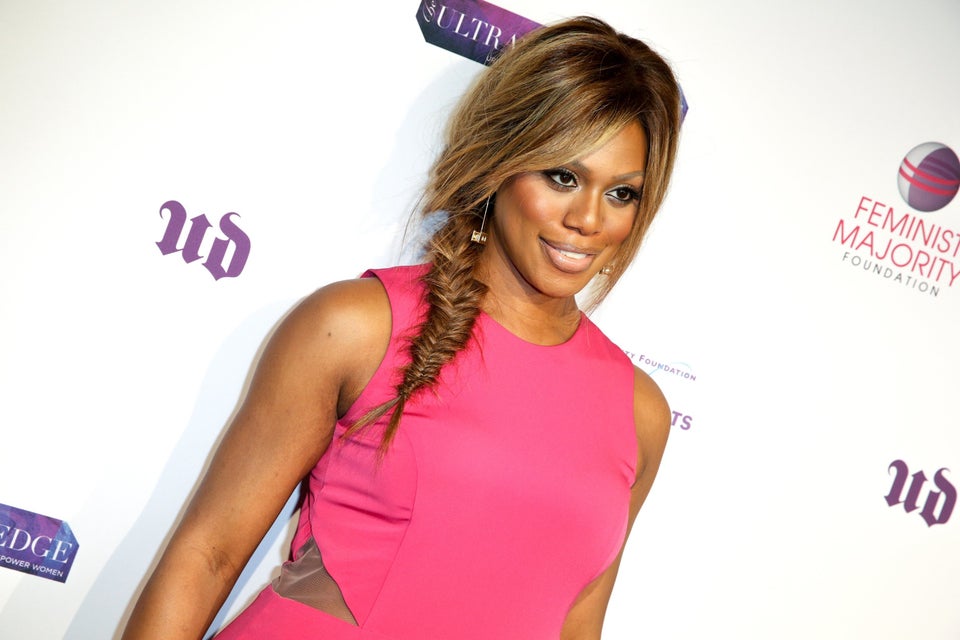 Laverne Cox's Best Style Moments