UNITED NATIONS – Russian Foreign Minister Sergei Lavrov compared the war of words between President Donald Trump and North Korean officials to "a kindergarten fight between children and no one can stop them."
But none of the protagonists seemed to listening to Lavrov, who told an overflowing news conference at the United Nations that a pause was needed to "calm down the hotheads."
North Korea's foreign minister, Ri Young-ho, in his speech to the UN General Assembly on Saturday launched a tirade against President Donald Trump. In return, the president fired off tweet against him and Pyongyang's leader, Kim Jong-un.
U.N. Secretary-General Antonio Guterres also warned that "fiery talk can lead to fatal misunderstandings." And Ireland's foreign minister, Simon Coveney, noting that North Korea would follow him on the podium, urged him "to deescalate the provocative language and tensions of this week."
Ri told the Assembly that his country was "only a few steps away from the final gate of completion of the state's nuclear force." He spoke through a translator.
As for Trump, he said, comparing his country to a rocket was insulting. "By doing so however, he committed an irreversible mistake of making our rocket's visit to the entire U.S. mainland inevitable all the more,"
Referring to Trump's threat to "totally destroy" North Korea, Ri said the president had "committed an irreversible mistake."
Whereas Trump had said Kim Jong-un was on a "suicide mission," Ri alleged that it was Trump who was on a "suicide mission." Echoing Kim, he called Trump a "mentally deranged person full of megalomania."
In response to Ri's speech, Trump wrote that if "he echoes thoughts of Little Rocket Man, they won't be around much longer!" He has labeled Kim Jong-un "Rocket Man," evoking Elton John's 1972 song.
North Korea in recent weeks detonated its sixth nuclear bomb and has test-fired intercontinental missiles. It says it has to defend itself against the United States and its allies.
The Democratic Peoples Republic of Korea (the North's official name) has been eager to have a dialogue with the United States, to the exclusion of China, Japan and South Korea. The latest war of words seemed to be bringing that goal closer — through cyberspace.
The North Koreans want the United States to offer a peace treaty, diplomatic recognition, and the withdrawal of American troops from South Korea, which the North considers a threat to its existence. None of these demands are in the works nor is a dialogue of any kind.
On Saturday, the Pentagon said the Air Force had sent B-1B bombers and F-15C fighters over waters north of the Demilitarized Zone separating the two Koreas, in response to what it called the North Korean government's "reckless behavior," the New York Times reported. It was the farthest north U.S. fighter or bomber aircraft have flown off North Korea's coast in the 21st century, the Defense Department said.
While the North Korean crisis was criticized in every UN speech, it was not the only topic of the General Assembly where world leaders gathered for he world's largest diplomatic event, participated in hundreds of side events and countless one-on-one sessions.
The recent plight of Myanmar's Rohingya Muslims, victims in what UN officials call a campaign of ethnic cleansing, was one major topic. So was climate change, a subject American delegates avoided but no one else did.
Highlighted also were threats and conflicts in Mali, Mauritania, Niger, Burkina Faso, Chad, South Sudan, Libya, the Central African Republic and the flow of refugees as a result. Add to that Syria and Internet trolls from Jihadists —and sessions on the rights and abuse of women.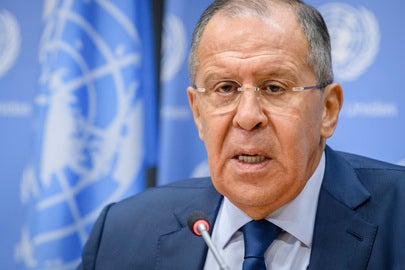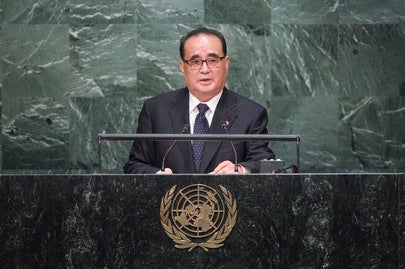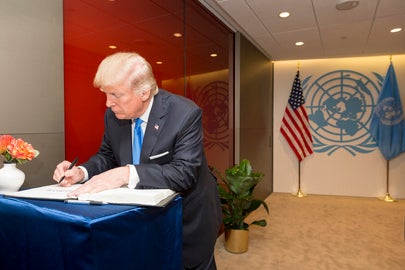 REAL LIFE. REAL NEWS. REAL VOICES.
Help us tell more of the stories that matter from voices that too often remain unheard.
This post was published on the now-closed HuffPost Contributor platform. Contributors control their own work and posted freely to our site. If you need to flag this entry as abusive,
send us an email
.