Last night, "Law & Order: Special Victims Unit" took on the Duggar's scandalous story in an episode called "Patrimonial Burden." Buzz about the much-anticipated episode started in early October and it lived up to all of its hype. 
The Duggars, once famous for their now defunct TLC show "19 Kids and Counting," made headlines last year after one of their married sons, Josh Duggar, 27, admitted to sexually molesting five underage girls when he was a teenager, including two of his sisters. 
"SVU" took on the Duggar scandal with a twist and centered the episode around a family called the Bakers, who had a TV show called "Bakers Dozen." The wholesome family wore similar hairstyles and clothing to the Duggars and appeared to follow a similar evangelical path.
Spoilers ahead for "Law & Order: SVU" Season 17, Episode 7.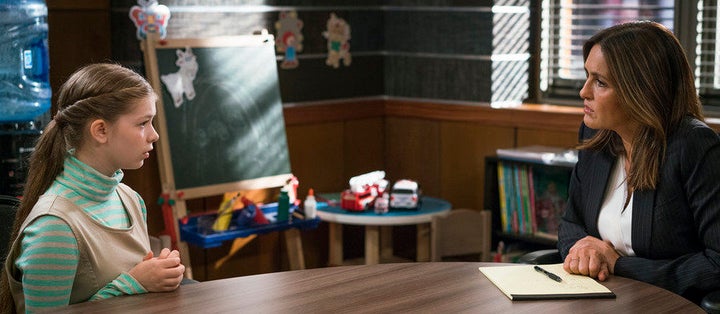 The episode revolves around 13-year-old Lane, who falls ill at her purity ceremony. After a trip to the hospital, it's revealed that Lane is pregnant and the "whodunit" begins.
Though the parents and family preacher/lawyer, named Pastor Eldon, tell SVU they can handle the matter themselves, Detective Rollins (Kelli Giddish) believes they will just try to bury the scandal.
"Look at what happened with the Duggars," said Rollins, who's a fan of the family's show. "Word gets out that one of those virgin Baker daughters is knocked up, there goes the TV show, the book deal, the multi-million dollar chastity empire."
The detectives first investigate one of the cameramen that films the Bakers' show, then turn their attention to one of the family's sons, named Graham. We're set up to believe Graham did it (echoing the real Josh Duggar story) after an old video shows him molesting/antagonizing a female piano teacher. 
It seems that everyone in the episode (and the fictional Baker hometown, Allanville, meant to be near New York City) is trying to cover up for Graham -- calling him simply "a boy with too many sisters," covering up his juvenile records and sending him off to a place called "Camp Righteous Path" for his actions. "SVU" detectives get hold of Graham's sealed juvenile records from a police officer just before Graham's parents send him to Ecuador.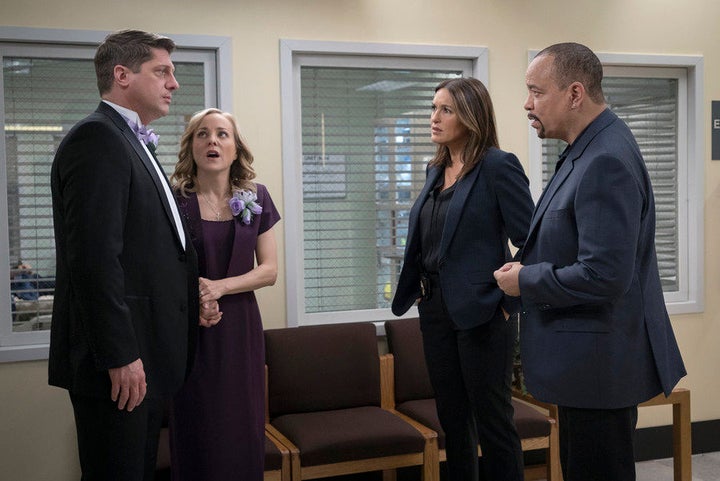 After a wild-goose chase, it's revealed that Pastor Eldon committed statutory rape and got Lane pregnant. When the preacher/lawyer says that the family will basically never turn him in because of their lucrative TV show and their fans, the response from the Bakers is basically what we wanted to hear from The Duggars all along. 
"I don't care about the damn show," says Mrs. Baker, after learning what the pastor did to her daughter, "And neither does Frank [Mr. Baker]. We want him put away." The Bakers are later seen talking on TV about the sexual assault, saying their main concern was for their girls. 
It's a Sorkin-like take on the matter -- when TV characters (like ones on "The West Wing") say things people would never say in real life. It was nice to hear that this TV family cared about their daughters more than their show.
Yes, the "SVU" situation might've turned different if Graham Baker, Lane's older brother, was the culprit, and the Bakers had tried to shield him from public harm, sort of like the Duggars did. But it was still rewarding to see the characters on "SVU" do the right thing -- putting their daughters who were sexually assaulted first, instead of trying to cover the matter up. 
PHOTO GALLERY
Photos Of The Duggar Family
Calling all HuffPost superfans!
Sign up for membership to become a founding member and help shape HuffPost's next chapter