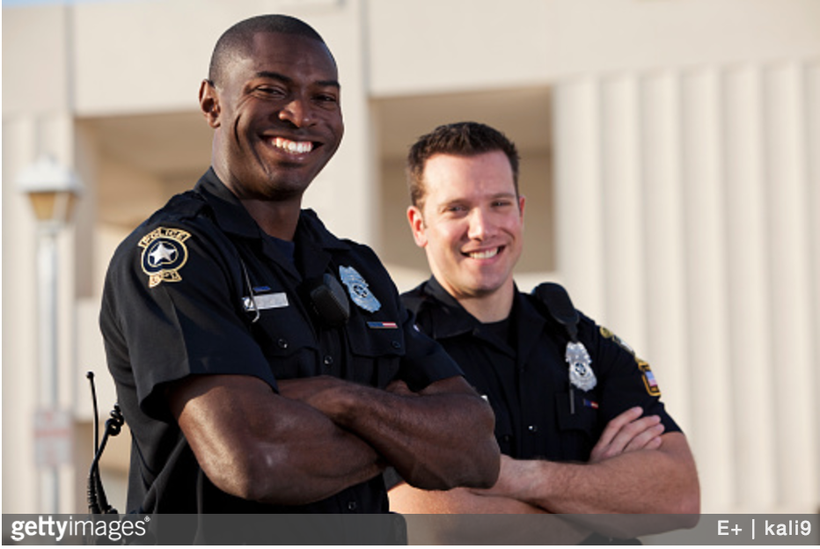 Last week 25 officers from the Fayetteville Police Department gathered for training on their department's new Law Enforcement Assisted Diversion (LEAD) program, an initiative aimed at increasing public safety by offering social services instead of jail to people who commit low level drug or sex work offenses.
Fayetteville, North Carolina, is one of seven cities in the country to adopt a LEAD program since its inception in Seattle, Washington in 2011. The Seattle program has showed promising results, including a 58% reduction in recidivism among LEAD participants. Fayetteville LEAD Coordinator Melissia Larson says that she is excited about the opportunities that LEAD brings to law enforcement and communities.
"The current criminal justice model is not working for drug use," says Larson. "We need to shift the way that individuals with substance use and mental health issues are treated within the judicial system. Incarceration is not therapeutic and it costs far more than helping the person address the underlying issues contributing to their behavior."
Under the LEAD model, law enforcement may choose to divert people with low level drug or sex work offenses to case management, where the person will be offered assistance to improve their wellbeing and reduce crime. Such assistance may include, but is not limited, to drug treatment, housing, food, transportation, and career development. LEAD Fayetteville has accepted nine active clients since its launch in September 2016. Captain Lars Paul, the program coordinator at Fayetteville PD, expects this number to grow as more officers are trained.
"The response to LEAD from officers has been positive, but referrals are slow to start," he says. "We find that once an officer starts referring people and feels comfortable with the process, they begin referring more."
Some of the referrals will likely come through a complementary initiative set up through Fayetteville PD where an officer and an outreach worker visit the homes of people who have recently overdosed in Fayetteville to offer assistance and voluntary enrollment in LEAD.
Sgt Shelia Washington goes out on these post-overdose visits to find LEAD clients. "Visiting people after an overdose is a critical time because the person has almost died and is more likely to be open to different options," says Sgt Washington. "I'm glad we can offer this service because I've visited hotels where an overdose has occurred and the family has asked for help. Before now, I couldn't help them, but with LEAD we have options."
Sgt Washington visits homes with Jessie Garner, the LEAD Outreach Specialist. Garner's job is to follow up with LEAD clients to make sure they are able to take advantage of the resources LEAD has to offer. For example, he may drive clients to appointments, visit them to ask how treatment is going, or brainstorm solutions to help them overcome barriers to receiving services.
Garner works in tandem with Alliance Behavior Healthcare and TASC (Treatment Accountability for Safer Communities) to offer case management and resources to LEAD clients. Cristine Meade-Wyche is a TASC case manager for Coastal Horizons who receives clients after law enforcement officers divert them into LEAD. Her job is to create a plan with the client that incorporates the client's needs and goals and then to help that person access those resources.
"The nice thing about LEAD is that people who really want help are getting it," says Meade-Wyche. "Most TASC clients are on probation and they are forced to participate in certain programs. We hope to get more LEAD clients because they are voluntarily seeking services and trying to get help."
In addition to case management services provided by TASC, Alliance Behavioral Health provides LEAD clients with mental health and substance use treatment, temporary housing, and other services.
"One of our challenges is funding to pay for clients who want medication assisted treatment," says Terrasine Gardner, the Community Relations Manager with Alliance Behavioral Healthcare. Gardner works to decrease barriers to people accessing services in high need areas of Cumberland County, where Fayetteville is located. She is currently working on offering LEAD clients more medication assisted treatment (MAT) support, as many of them are dependent on opioids and could benefit from MAT.
Not enough financial assistance with MAT is just one of the challenges facing LEAD, which is bold enough to be one of the first programs in the South to implement a different approach to the issue of drugs, crime, and law enforcement. Although the program is new, the results so far are promising, especially when you look at the real-life impact that LEAD has on people's lives.
"LEAD is a dream come true for our clients," says Jessie Garner. "They are afraid LEAD will disappear and I have to assure them that even if resources run out we will find a way to make things work so they can meet their goals."
REAL LIFE. REAL NEWS. REAL VOICES.
Help us tell more of the stories that matter from voices that too often remain unheard.
This post was published on the now-closed HuffPost Contributor platform. Contributors control their own work and posted freely to our site. If you need to flag this entry as abusive,
send us an email
.