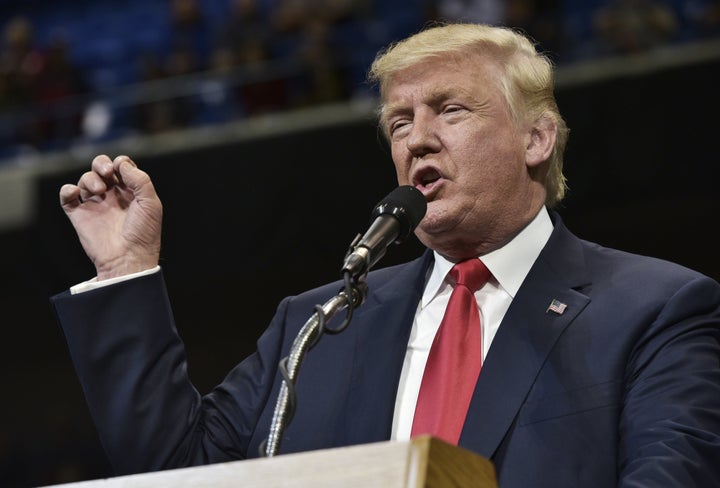 The Hollywood Reporter has learned that "SVU" will again rip from the headlines with a Donald Trump –inspired character for an upcoming episode called "Unstoppable," starring "Veep" actor Gary Cole. The plot is reportedly inspired by the Republican candidate's recent hot-mic scandal, which brought to light crude comments he made with currently suspended "Today Show" host Billy Bush.
Trump has come under fire for his many offensive comments about women ― most recently, his suggestion that his celebrity allows him to "grab them by the p***y" whenever he wants. But, according to the episode description, Cole's "SVU" politician character comes undone after "several women go public with damaging accusations." It's slated to air on Oct. 26, just a few days before the presidential election.
The upcoming storyline comes at a difficult time for the show's network, NBC, which also airs the "Today Show." Trump's reality TV show, "The Apprentice," aired for years on the network, as well. Unsurprisingly, recent Associated Press report claims the "Apprentice" host was "lewd and sexist" behind the scenes.
Sources told Variety that "Unstoppable" required a few extra looks from NBC higher-ups, who forced some adjustments to the script. The outlet also reports that the network waffled on the episode's air date ― whether to schedule it before or after the election ― before finally settling on late October.
"Law & Order: SVU" airs Wednesdays at 9 p.m. ET on NBC.