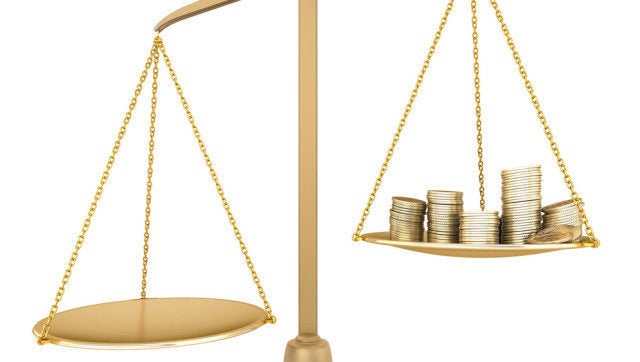 Pity the bright young minds considering law school today. By this point, they've heard the narrative propagated in voluminous news articles, op-eds, and a growing number of books, all playing variations on the theme that the suckers who enter law school in 2013 will graduate with burdensome debt, few relevant skills, and no job prospects.

On the one hand, the sudden attention being paid to the employment prospects of law graduates is understandable. It's certainly true that disruptive social and economic forces have caused the collapse of major law firms and slowed hiring in the profession. In our recessionary times, this has created a character as appealing to the media as the proverbial man who bites the dog: the lawyer, once virtually assured of employment, unable to land work.

Jobless graduates are a grave concern to legal educators, and their heightened numbers warrant serious attention. Unfortunately, the consideration being paid is more often superficial than serious. Especially when American law schools make such a ready stock villain -- painted, as they often are, as greedy institutions thoughtless about their students' futures, wed to the Socratic Method of teaching devised in the late 19th century, and generally out of touch with the needs of the modern legal profession.

It makes for great copy. I pity those who buy into it, however, for at least two reasons. First, the journalistic zeal to tell a juicy story about the prospects of legal graduates has too often crossed the line into inaccurate fear mongering. Take a recent news article that quoted an estimate from the Bureau of Labor Statistics claiming that only 74,000 new lawyer jobs would open from 2010-20. The reporter did not let the fact that 75,000 new law graduates have already found work since 2010 lead her to the obvious conclusion that the BLS's numbers were wrong. Instead, the reporter suggested another interpretation: that not a single new legal job would be created for the next seven years. And that's simply preposterous.

The second shame behind popular coverage of this issue is that it entirely ignores an important part of the story: the response of forward-thinking law schools. Rarely if ever do the critiques acknowledge what many creative and thoughtful legal educators, students, lawyers, and clients know -- transformative change in legal education is underway.

There is growing recognition throughout the legal profession and academy of a need to rethink the way we prepare law students, the profession's greatest asset, for their careers in law. Almost 50 years ago, Northeastern University School of Law pioneered a cooperative model of legal education requiring students to spend a year immersed full-time in practice settings prior to graduation. NUSL is not alone -- today, law schools from Harvard to Hamline to Hawaii are making new commitments to experiential learning in order to make their graduates more effective practitioners. Legal educators from more than 80 of these institutions now have formed an alliance committed to developing a new approach to legal education to address the complex legal challenges of the 21st century. We recently shared our thinking at an inaugural symposium in Boston, bringing together judges, lawyers, students, and legal educators to forge a new paradigm for legal education.

It would have been nice to see more media coverage of that. I'm sure many aspiring attorneys would be interested.

Luke Bierman is Associate Dean for Experiential Education and Distinguished Professor of the Practice of Law at Northeastern University School of Law in Boston.
Popular in the Community