 If you were were worried about getting into law school, now might be the time to apply.
As top-tier law schools struggle to increase or maintain their rankings, priority students argue for scholarships while less-qualified students sneak in to fill schools' empty seats, according to the Wall Street Journal.
Two years ago, law schools suffered a 25 percent decline in applicants nationwide. Though the job market for law school graduates and practicing lawyers increased slightly from its low point in 2009-10, it's still floundering below pre-recession levels.
This gap pushes even the most prestigious law schools into lowering academic standards. The Wall Street Journal reported some schools are accepting applications past their deadlines, while The National Law Journal stated the tight situation has more schools pulling from their waiting lists.
"Although it's a daunting time for jobs, there has never been a better time to apply to law school," Jay Shively, Wake Forest University School of Law assistant dean for admissions and financial aid, told the National Law Journal. "It's a buyers' market right now, and the numbers have never been better."
While most schools are not lowering their tag prices, they are giving case-by-case scholarships to lure top candidates to their schools. As a result, students are much more sensitive to price and eager to raise the issue with their potential law schools.
"It's an acknowledgment that it's a competitive market out there, and there are going to be other competitive offers," Schwartz told the WSJ. "We want to keep the dialogue open."
Support HuffPost
The Stakes Have Never Been Higher
Related
Before You Go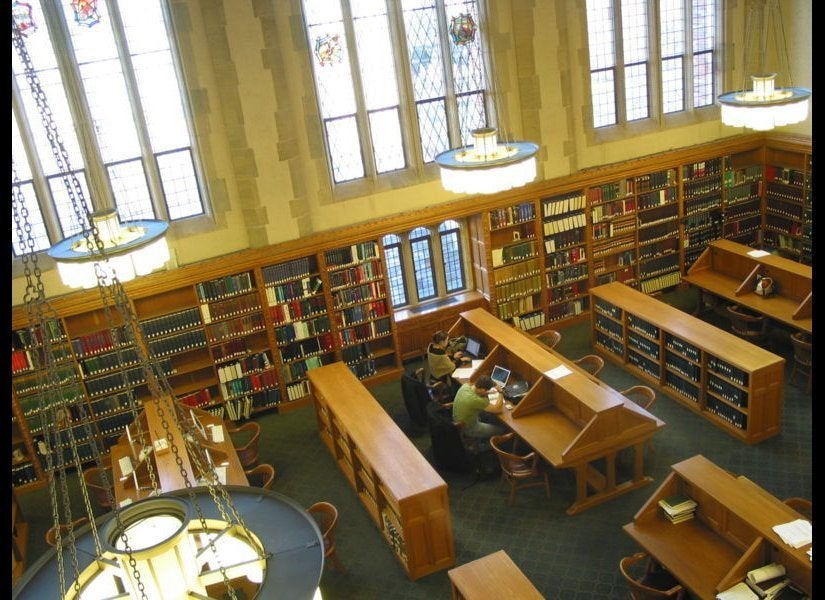 best law schools (us news)
Popular in the Community