A love-struck law school student just raised the bar for graduation ceremonies.
When Nicholas Siewert graduated from University of Detroit Mercy School of Law last week, he had a big surprise in store. After his name was called, Stiewart approached his girlfriend Abril Valdes, who graduated from the Detroit law school last year, according to the school. She was about to assist in his "hooding," one of the school's commencement traditions, when her beau suddenly dropped to one knee and asked her to marry him as others cheered him on.
She looks completely surprised -- and utterly overjoyed. Needless to say, Valdes said "yes." As the announcer simply says, before continuing the graduation ceremony: "Wow."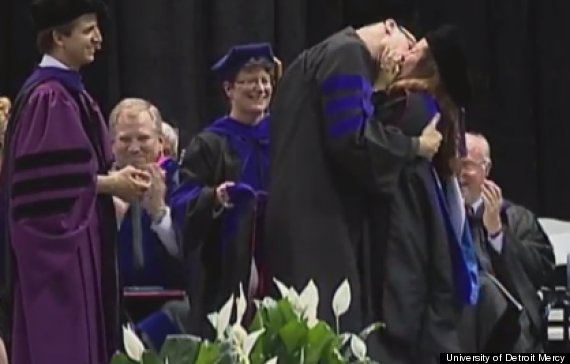 Popular in the Community