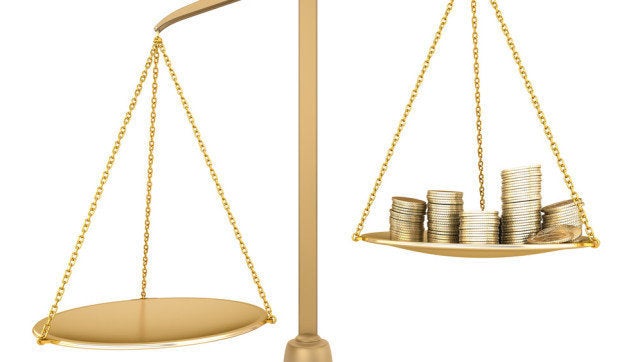 Law has long been seen as an economy-proof profession. Consider that lawyers are needed in the good times (to broker deals) and in the bad times (to help their clients sue former partners on those deals). But this latest recession has proved devastating for potential lawyers and existing law firms alike -- and only a concerted effort to alter the field entirely can make it profitable again.
In this down economy -- albeit one that is making incremental improvements -- the once promising possibility of working for a law firm has eluded nearly half of all recent law school graduates. The American Bar Association reports that only 55.2 percent of 2011 grads were working in a legal profession. On top of that, 26.4 percent of all law grads are underemployed (working in a non-law position or in a part-time job).
Most data out there supports the idea that the more education you have, the better paid you will (eventually) be. Job prospects should be plentiful -- and salaries should be higher -- once you make the investment in your schooling. But evidence is mounting that law schools in particular are cooking the books on just how successful their graduates are at finding work. This lulls prospective students into a false sense of economic security. A report from earlier this year by Law School Transparency showed that law schools routinely mislead incoming students about post-graduate employment levels, sometimes intentionally:
● Just 49 percent of schools provide salary information alongside their employment claims, and of those that do, 78 percent list it in an allegedly misleading fashion.
● Only 17 percent of schools specify how many of their graduates are working full-time versus part-time.
● Schools will often post salary information without disclosing that only a fraction of the graduating class responded to a salary survey.
Due to these recruitment strategies, most law graduates are left blindsided by a lack of options. It's bad enough to come out of college without a job -- but for law school grads, the stakes are much higher. College graduates everywhere are suffering -- with average student loan debt at an all-time high of $26,600 in 2011 -- but private law school graduates are dealing with an average debt of $125,000.
Not that it will be much of a consolation to these students, but the law firms they are hoping to work for aren't prospering in the interim. Bloomberg Law reports that some firms are having their lawyers work at "suicidal prices" in order to maintain business. And the billable hour -- a mainstay of the law business -- is giving way to other pay arrangements as clients become more money conscious. At the rate law schools are pumping out graduates, law firms simply have no place for the country's hopeful lawyers.
Thankfully, the ABA will soon require law schools to provide more comprehensive employment data about their graduates. Perhaps forcing these institutions to be more transparent is part of the reason many schools are admitting fewer students.
Law firms, for their part, are beginning to realize that their field is intrinsically flawed. In a New York Times article about altering compensation structures, Frederick J. Krebs of the Association of Corporate Counsel was quoted as saying "The difficulty is, we don't really know what it costs us to do something."
And law students are admirably but confusingly optimistic about their futures in law. Despite a recent decrease in the overall demand for legal services, 62 percent of grads believe they'll find a legal job in the next three months.
In order to alleviate the pressure on all three groups, each must radically alter their outlook on the future. Many doubt that the field of law will return to pre-recession levels of prosperity, and thus a (very expensive) investment in law school is no longer a safe bet for a job after graduation. Law schools must discourage the practice of churning out underemployed graduates as a means for making money (besides, that's what tuition hikes are for). And law firms must find a way to put a reasonable cap on billing practices, and instead of increasing bonuses and salaries for partners, they can look to create jobs for the many qualified applicants sitting in an ever-widening job pool.
The field of law, like most industries in this country, is going through an enormous period of struggle. How law employers, employees and institutions alter their plans and adapt to this new world order will speak volumes about how successful all three can be together going forward.
Related
Popular in the Community